In a world of "likes" and emojis, we all can't wait to get instant feedback. That can be hard to do with just using video. You may get a notification that your recipient has opened your email or played your video, but what does this tell you? Other than the fact that your recipient has engaged, not very much.

Now with Re/Actions, our latest release, you'll get immediate feedback on one-to-one and mass videos you send! Your recipients will have the option to "like" your video, or even send a reply right from the landing page - without even having to reply through an email thread. This makes it easy for your email and video recipients to react right away to your videos so you don't need to wait for an actual email reply to tell you what they're thinking. Re/Action helps you keep your lines of communication open, constant, and quick!

To see how Re/Action works, take a look at the step by step instruction below!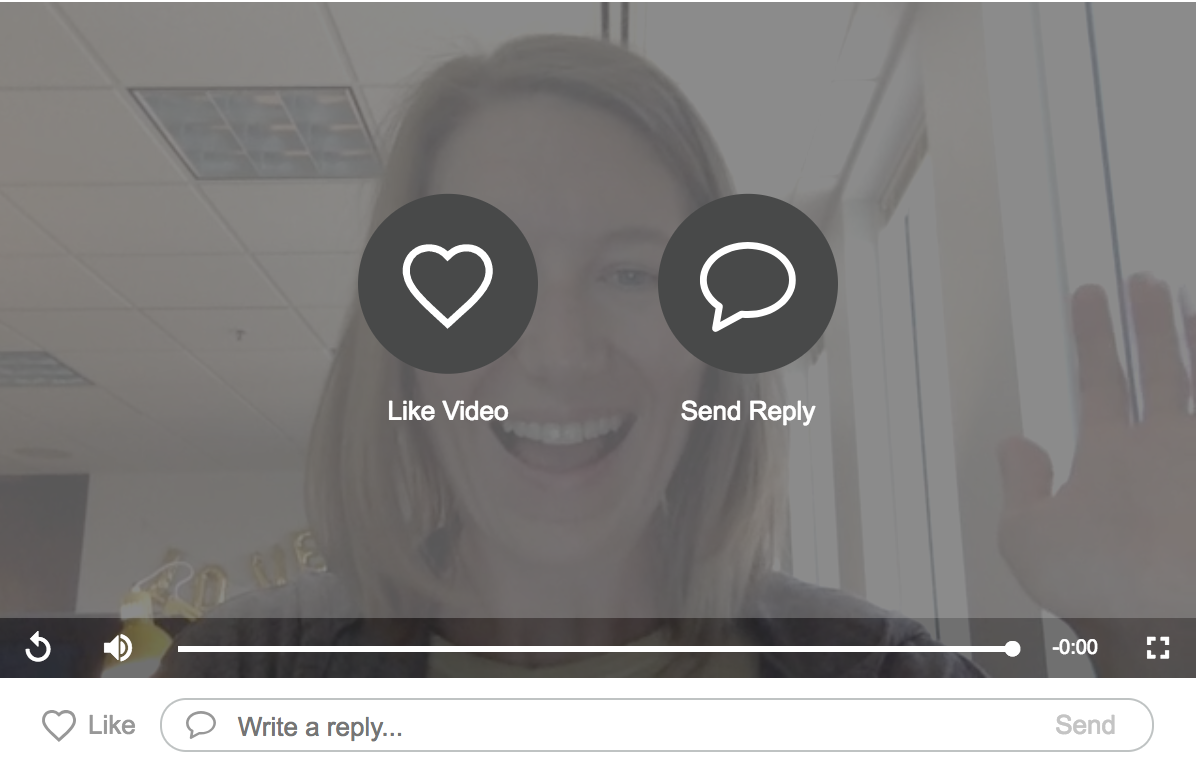 When you send a video to one recipient or a group of recipients, they will now see a different look on your video. After having watched the video in full, a grayed-over screen will then appear over your video with two options: your recipient can "like" the video by clicking the heart option, or they can send a reply by clicking in the "Write a reply..." box, typing their note, and hitting "Enter" or clicking "Send."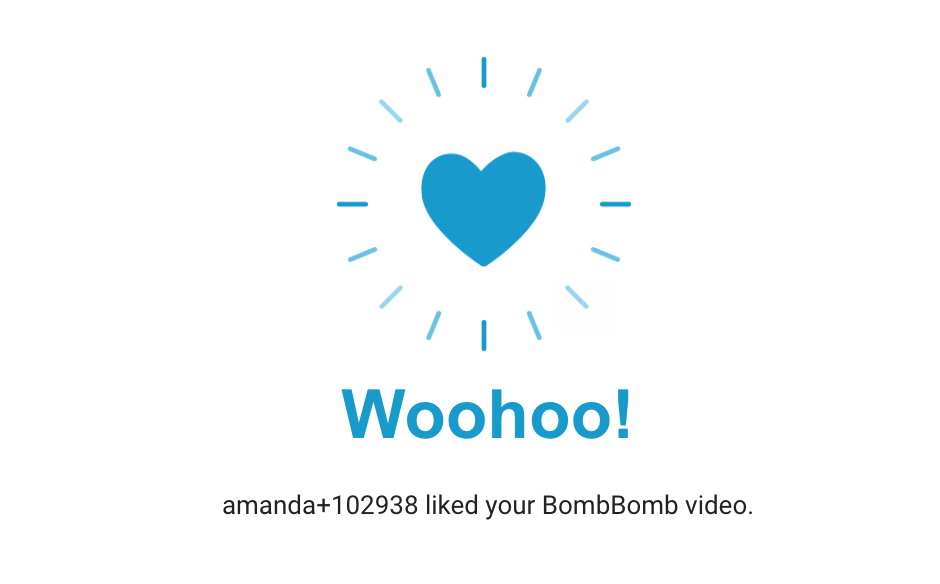 You will then receive an email for each "reaction" a recipient has had to your video! If your recipient has "liked" your video, you will receive an email showing a heart icon with a message that whoever you sent your video to has "liked" a video.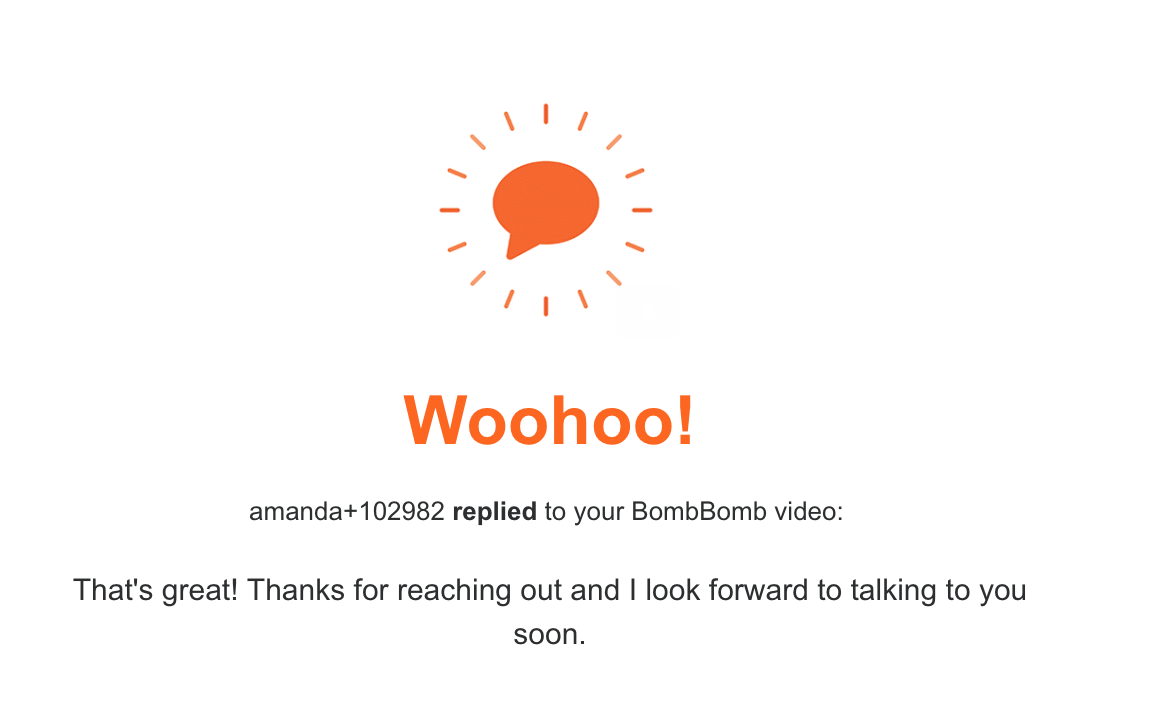 If your recipient has replied to your video, you will also receive a separate email. The email will show a speech balloon icon with a message that whoever you sent your video to has "replied," and it will include the message that your recipient has replied with underneath. 
(Note: this feature is available for one-to-one sends ONLY on platforms/integrations where BombBomb has built the video recorder. Other platforms/integrations who have built their own BombBomb recorder or do not use our web servers to send email will not have access to this feature.)