In a world of "likes" and emojis, we love instant feedback. When you send a video email through BombBomb, your recipients will have the option to "like" your video, or even send a reply right from the landing page — without having to reply to your email. Re/Actions help you keep your lines of communication open, constant, and quick!
To see how Re/Action works, keep reading!
What do Re/Actions look like? When you email a video to one recipient or a group of recipients, they will see options to "like" the video by clicking the heart option or to write a comment.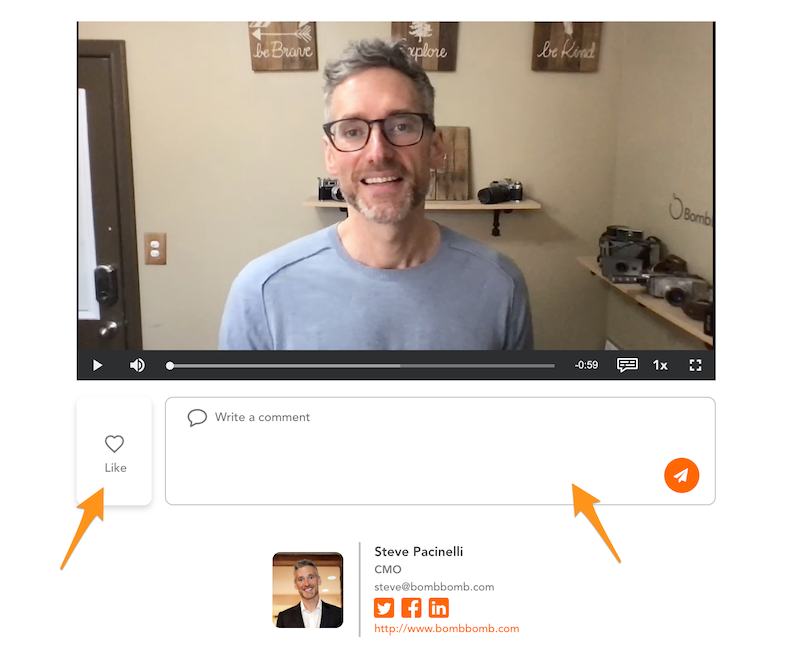 Likes: You will receive an email for each "like" a video receives. The email will show a heart icon with a message that your recipient has "liked" a video.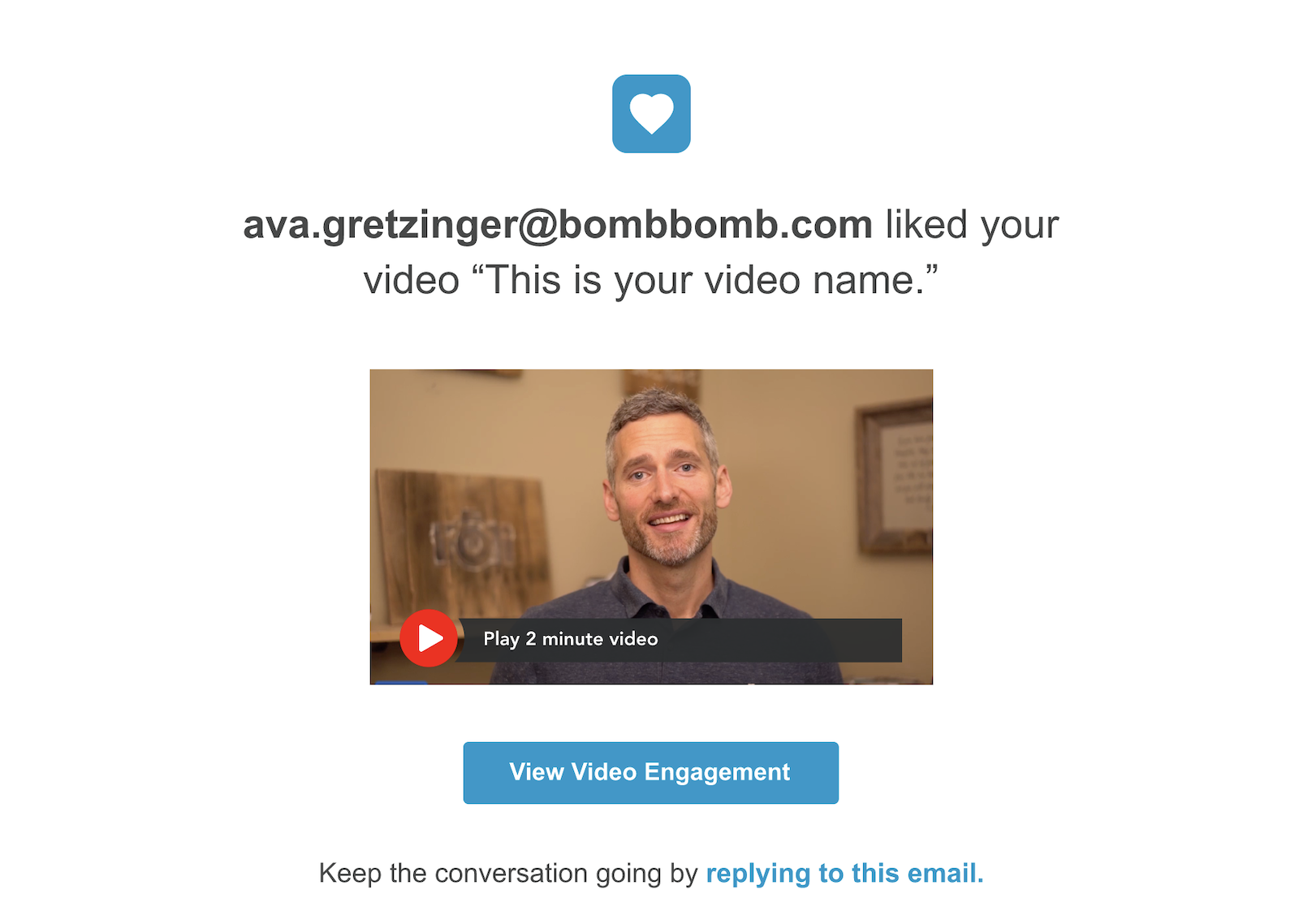 Video replies: If your recipient has replied to your video, you will also receive a separate email. The email will show a speech balloon icon with your recipient's message.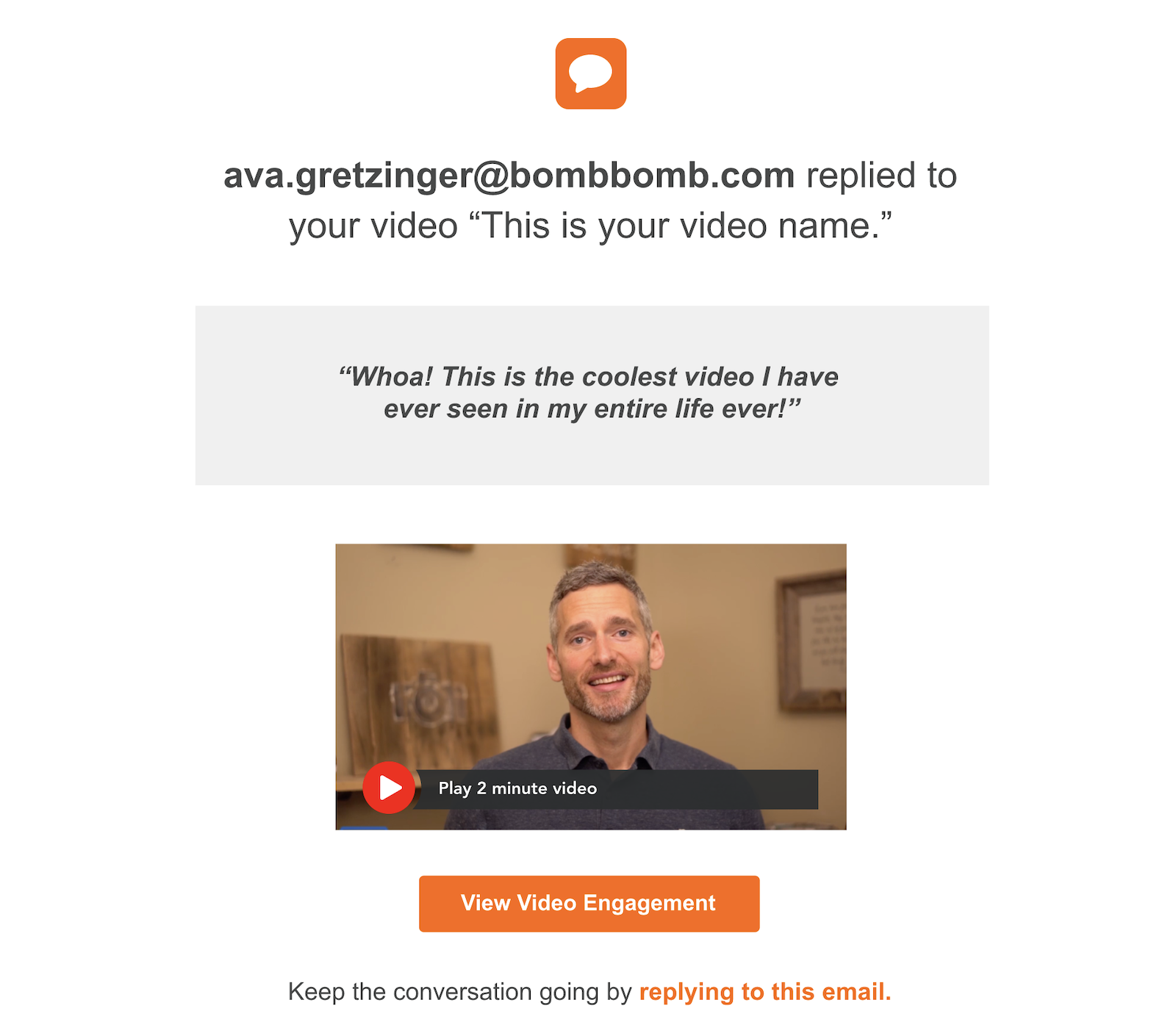 How do I change my notification settings?
If you'd prefer not to receive email notifications of likes and comments, hover over your name in the top right corner of your account and click "Notifications." Toggle like and comment notifications on or off.

Where can I see my Re/Actions?
If you'd like to see all the likes and comments you've received, you can find that on the tracking page for each video. Go to your Video tab and click the Track icon next to the video you'd like to see the Re/Actions for. You'll see the likes and comments listed under the video.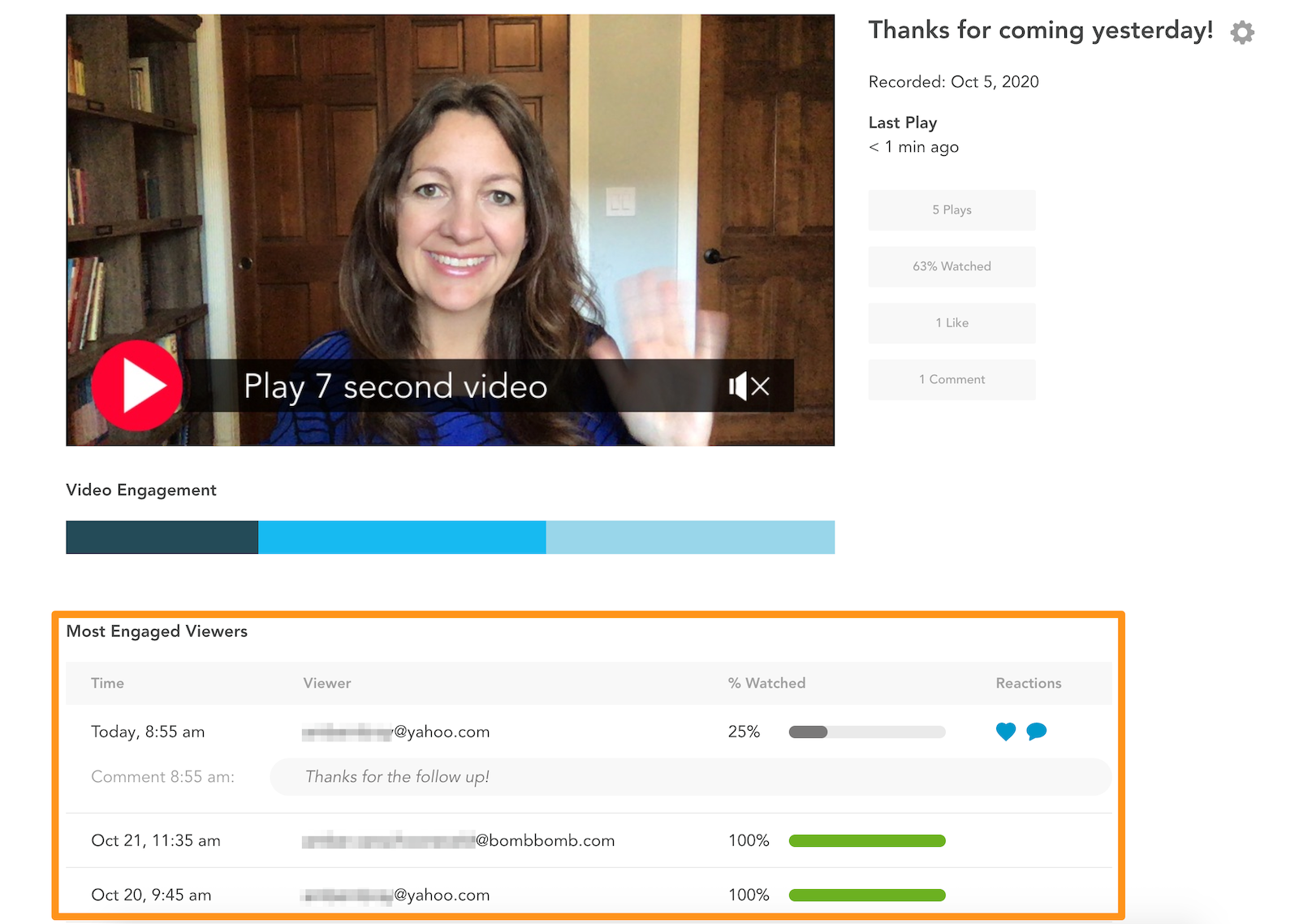 You can also see an overview of likes and comments on your Video tab underneath each video. You can click these to go to the tracking page for that video.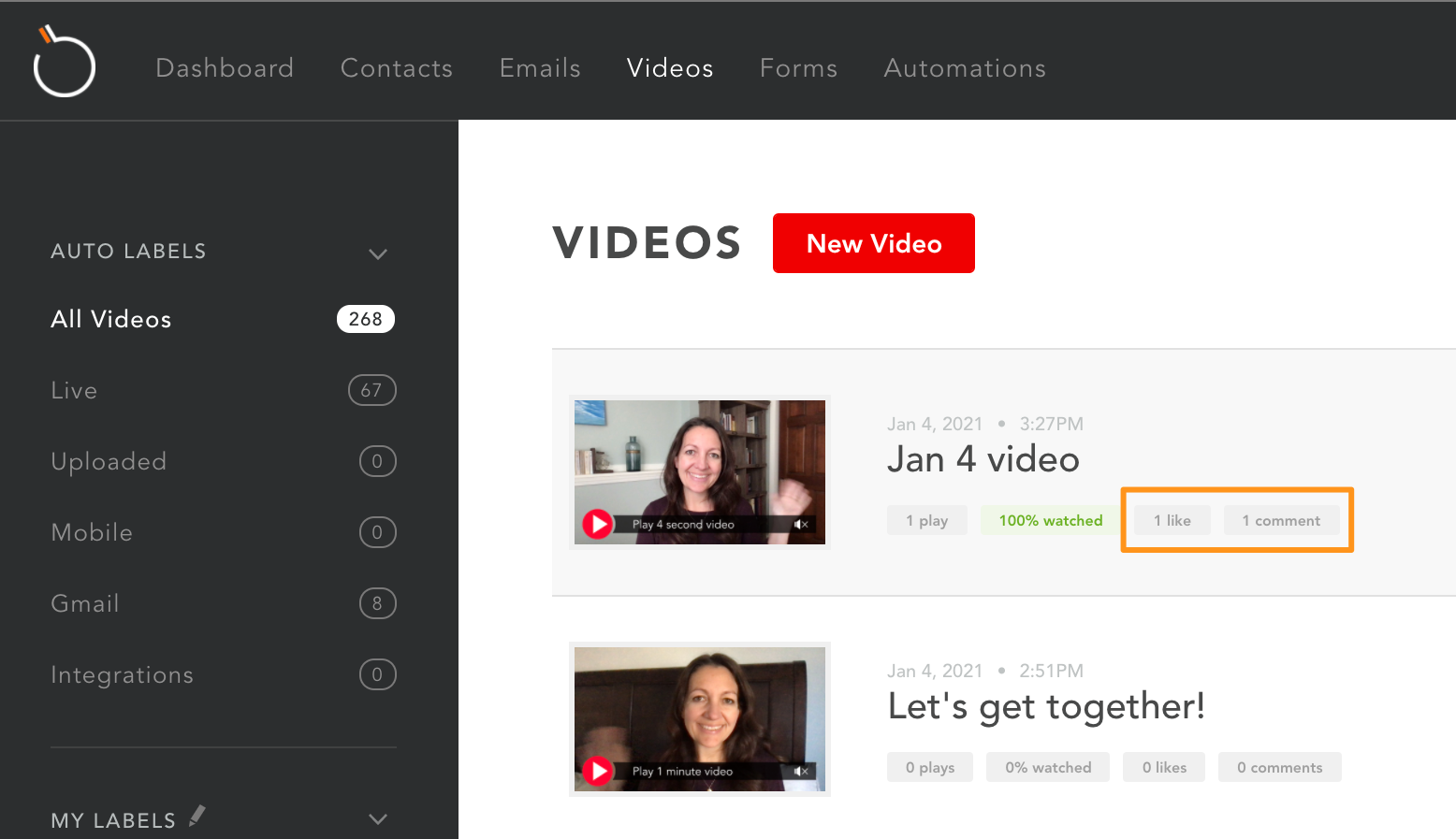 When are Re/Actions available?
Re/Actions are available on all your BombBomb videos and emails, whether sent from your BombBomb account, mobile app, or Chrome extension. It's even available when you text a video link or share it on social media apps!
Re/Actions are also available on platforms or integrations where BombBomb has built the video recorder. These include:
Contactually

Follow Up Boss

Salesforce

Outlook

Gmail
Why does it say that "someone" liked, watched, or commented on my video?
To learn more about when BombBomb can and cannot identify the viewer of your video, check out this article.