Prompt is an awesome platform for you to keep in touch with your sphere of influence and guarantee monthly touches to your connections. Many people prefer to have contact lists in BombBomb for sending their Prompt campaigns, but there are other people who actually have contact lists in their integrations. So what if you wanted to send your Prompt campaigns to those contacts instead - without having to manually add those people to BombBomb?
Now, you can! For Salesforce, Follow Up Boss, Contactually, dotloop, and Gmail users, the ability to send to contact lists on these platforms is now available. With just a few clicks, you can sync your contact lists from your usual platform over to your Prompt campaign. Worried about updating your contact lists in two different places? Not so fast. Your integration contact lists in BombBomb actually update when a send is attempted. Yes - that means your contact lists from your integrations will automatically sync...never worry about keeping your contact lists updated in BombBomb again!
To learn how to connect your integration and sync contacts to Prompt, check out the step by step instruction below:

Log into your BombBomb account. If you have no Prompts loaded into your account, you will see a list of integrations Prompt supports on your screen. If you have Prompts in your account, you will see these integrations in a banner at the top of the page. Click the integration you'd like to connect. (In this example, we are choosing Salesforce.)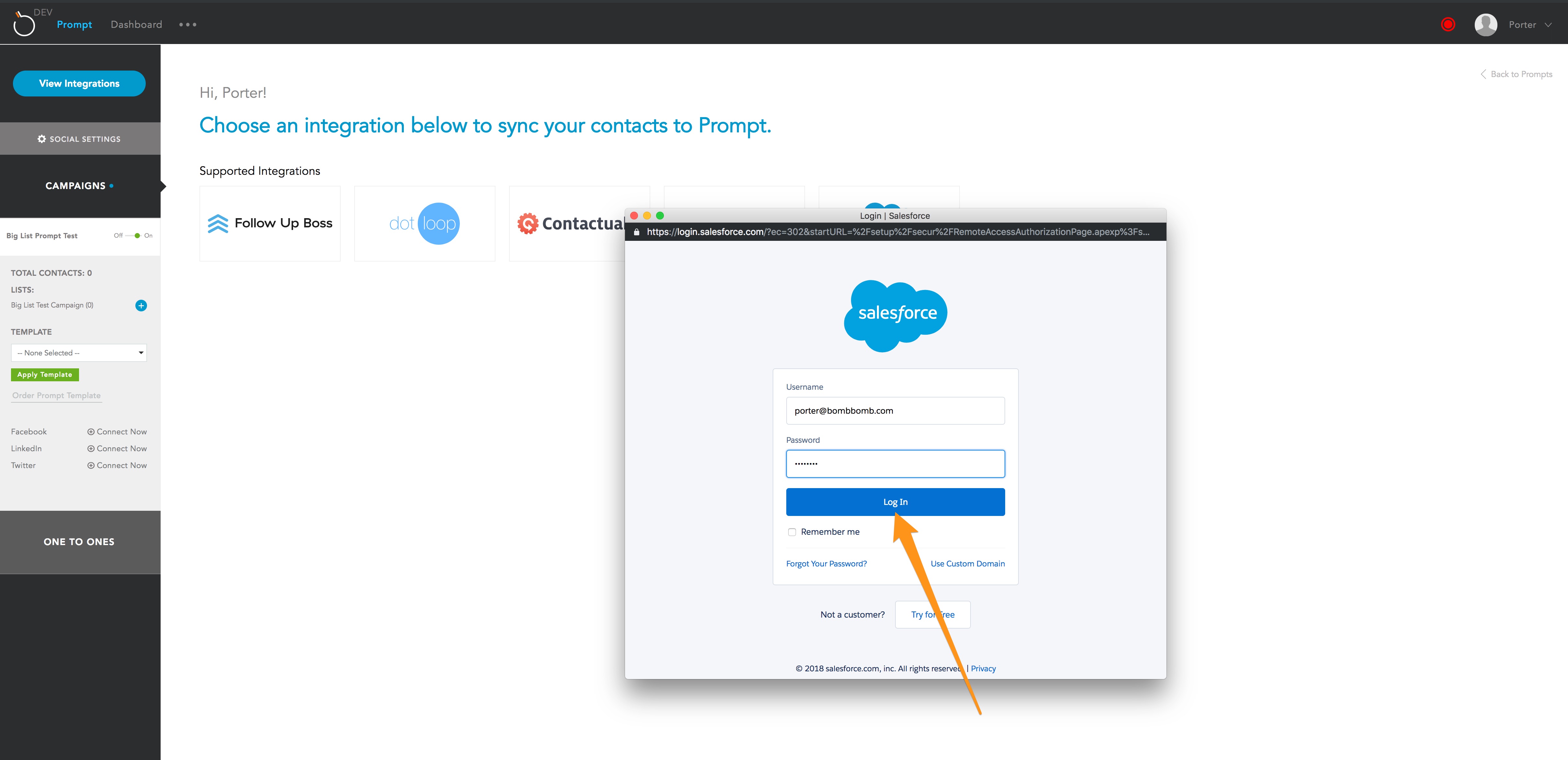 You will be prompted to log into your integration with your credentials. Fill in your credentials and click the button to sign in.
*If you have Follow Up Boss, you will be required to input an API key from your account.
*If you have Contactually, dotloop, Salesforce, or Gmail, you will be required to approve BombBomb's access to your integration information.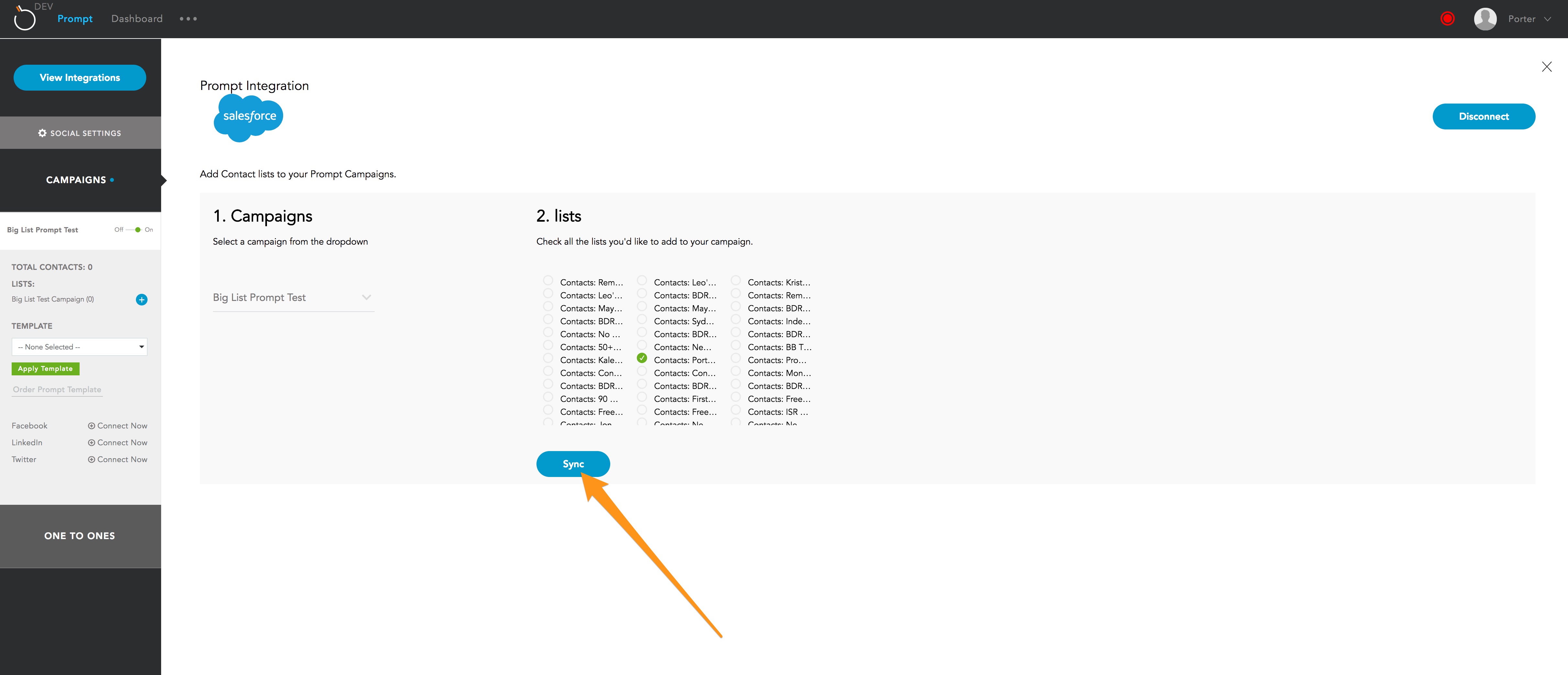 Once the integration has connected, it will show you the lists you have in your integration. Select which campaign you'd like for your lists to go to and the lists you'd like to bring over to BombBomb, then click "Sync."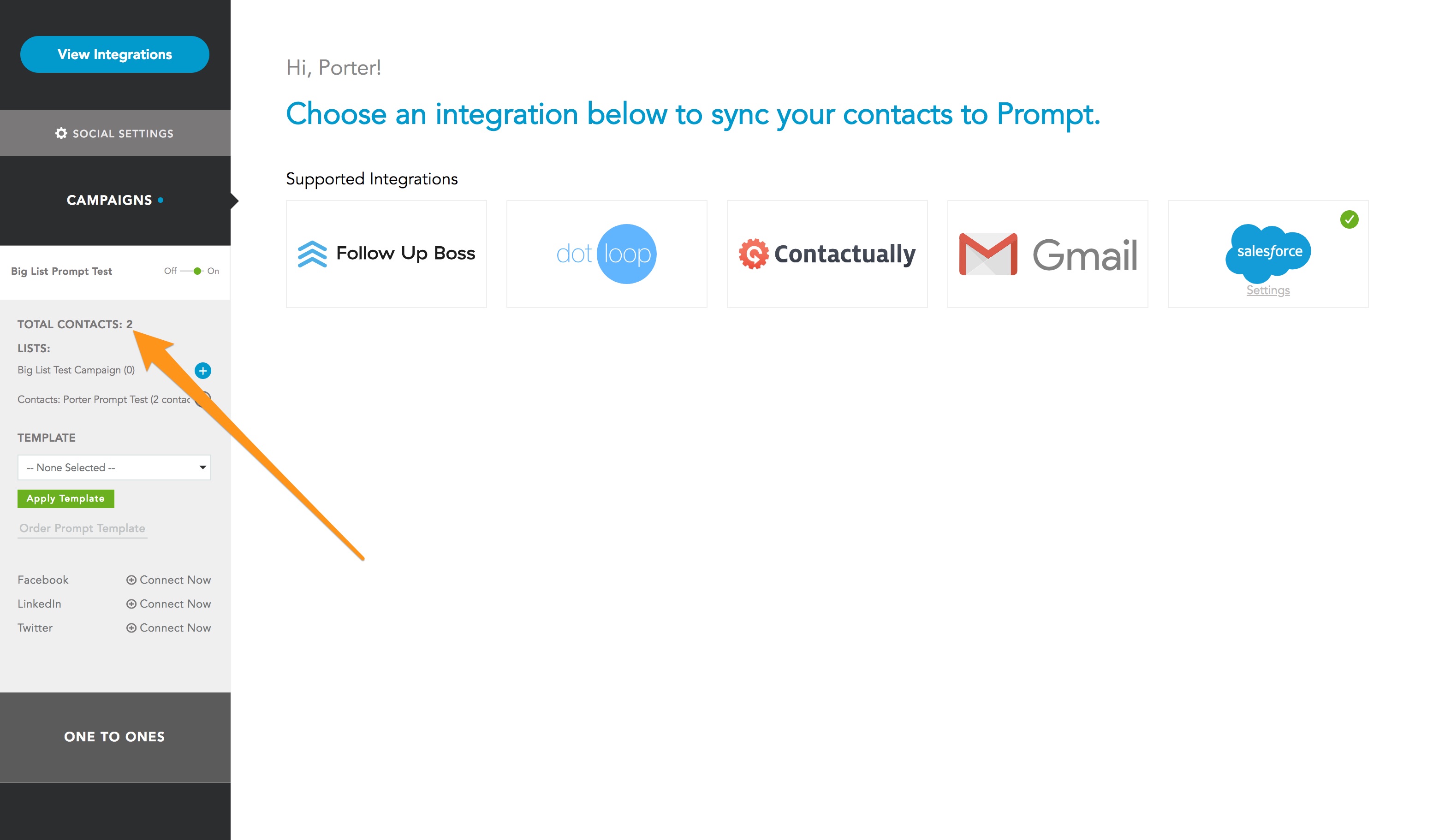 Once your lists are synced, that's it! You will see the total number of contacts in your Prompt campaign has changed and that your lists are shown underneath the campaign.