Ampify connects people and agents through social. Their goal is to allow any real-estate agent to be able to use social media in a way that provides the best experience for both them and their clients. At BombBomb, we want to make this super simple — which is why we have made it as easy as possible to connect your ModernAgent account with your BombBomb account. With ModernAgent lead generation and BombBomb follow-up, your leads will be engaged and ready to convert more effectively than ever!
You'll be able to send personalized BombBomb videos to your leads that are generated from battle-tested and one-click-setup Facebook ad campaigns within an easy-to-use app. Your leads will automatically be synced to your BombBomb account for automated follow-up and tracking. You can even target specific geographic areas to generate new leads and have those leads sent to your email (and BombBomb account!) as soon as they come in.
To learn how to set up and use this integration, check out the step by step below!
Setting up the integration
Step 1: Log into your ModernAgent app. Go to the "More" tab and tap on "Profile Preferences."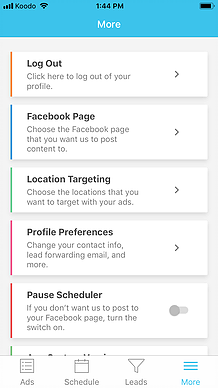 Step 2: Tap on the "Integrations" option.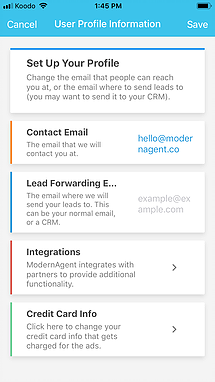 Step 3: Tap on "BombBomb - Video Email."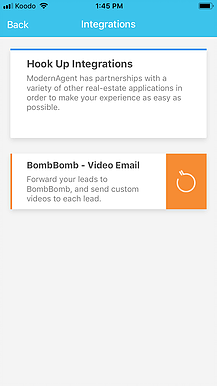 Step 4: Click on "Log In To BombBomb."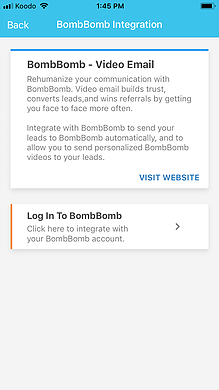 Step 5: Fill in your Email Address and Password and press the "Sign in" button.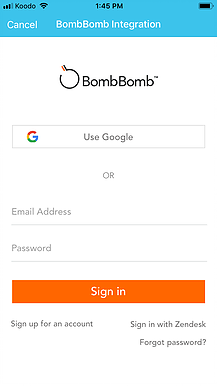 Step 6: Press the "Allow" button.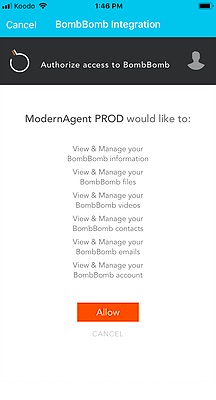 You are now integrated with BombBomb! Any new ModernAgent leads will sync with your BombBomb account.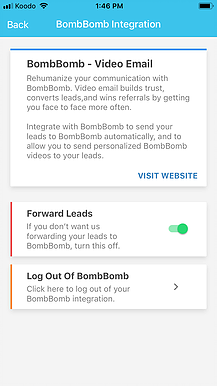 Sending a video
Step 1: Go back to the "Leads" tab, and then open up a lead and press "Send a BombBomb video."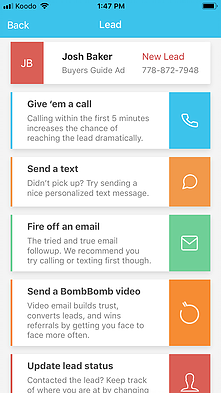 Step 2: Click "Attach New Video."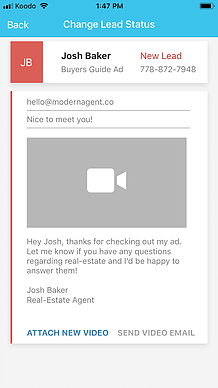 Step 3: Either choose an existing video from your BombBomb library or hit the record button to record a new video.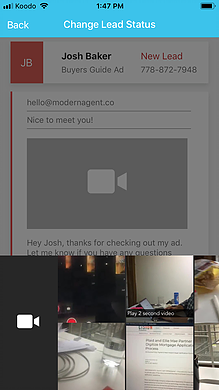 Step 4: Once your video is inserted, press "Send Video Email."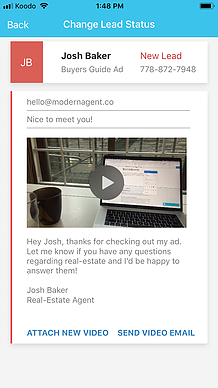 Your video will now upload and send to your lead. Once your video has been sent, you will receive a notification.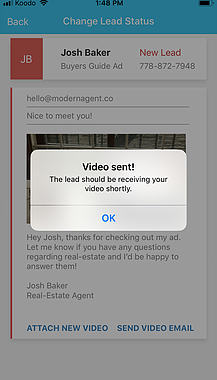 And your lead will receive an email with your video!