If you're attempting to use the screen recorder but keep running into issues, there may be a reason unrelated to the feature itself. Our screen recorder may not function correctly if your computer's graphic card driver is not up to date. Don't worry - this isn't a complicated issue, and you can fix it within a matter of minutes!  

To learn the simple process for updating your graphic card, check out the video above! 
***Note: This is applicable to Windows computers only.
If you prefer to read, here's a step by step: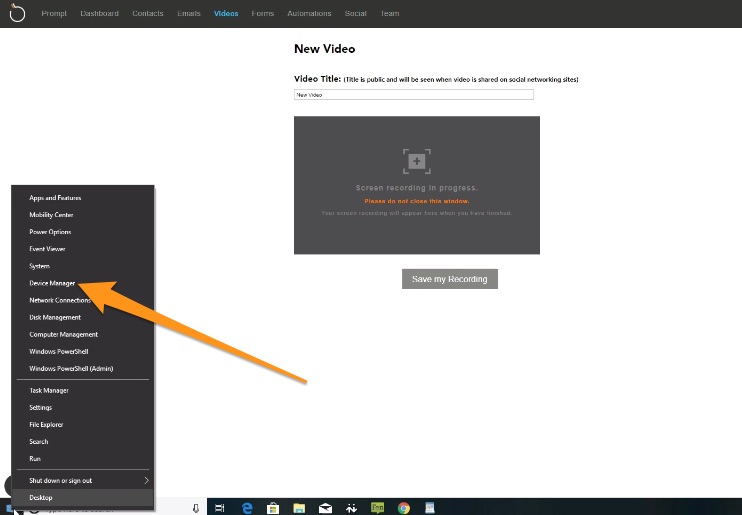 Select the Start button, type "Device Manager," and select the Device Manager option from the list of results. (Alternative, you can right-click on the Start button and select "Device Manager.")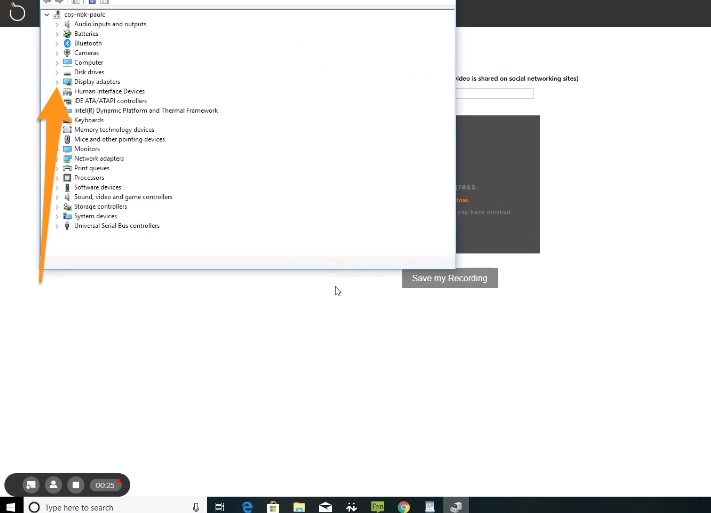 Find the Display Adapters category and click the icon next to it to expand.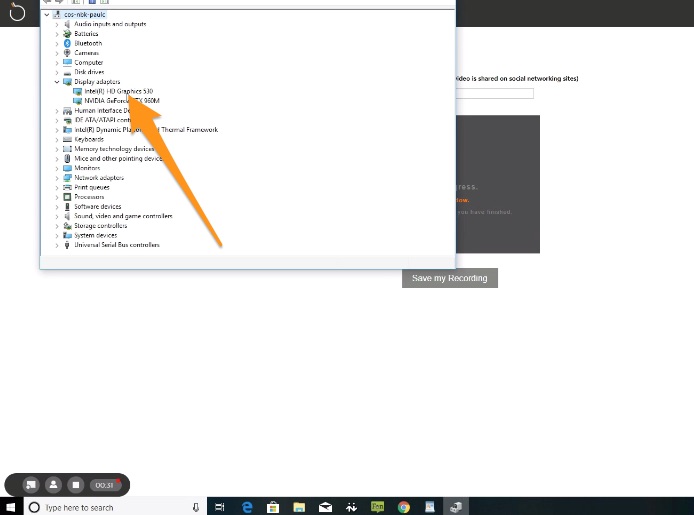 Right-click on the Graphics option (the actual option may vary depending on what type of PC you operate on) and click the "Update Drivers" option. Refresh your browser once finished!