Sales engagement and automation isn't easy, but Outreach knows how to get it done. Outreach is a platform that allows sales professionals to close more deals by streamlining your workflow and making it more personalized, optimized, and effective. You can do email, voice, and social outreach to your clients to score more meetings. Several email templates are provided so your content creation can be customized and optimized. After it's all said and done, you can check out the data and analytics to see what works, what doesn't, and where you need to fine-tune.
With this integration, you'll be able to use video to set yourself apart from other sales professionals by getting face-to-face with your leads. In addition to recording video, you can even re-use videos you've already recorded by accessing your very own video library. After sending off video emails you'll be able to create triggers, like making a task or moving a lead into a sequence, based on if your lead played your video or not. Video will take your sales workflow to the next level!

To see more conversions and exceed your sales goals with this integration, follow the step by step instruction below!

*Note: Outreach only supports Google Chrome. Using different browsers may result in inconsistencies and it is not recommended.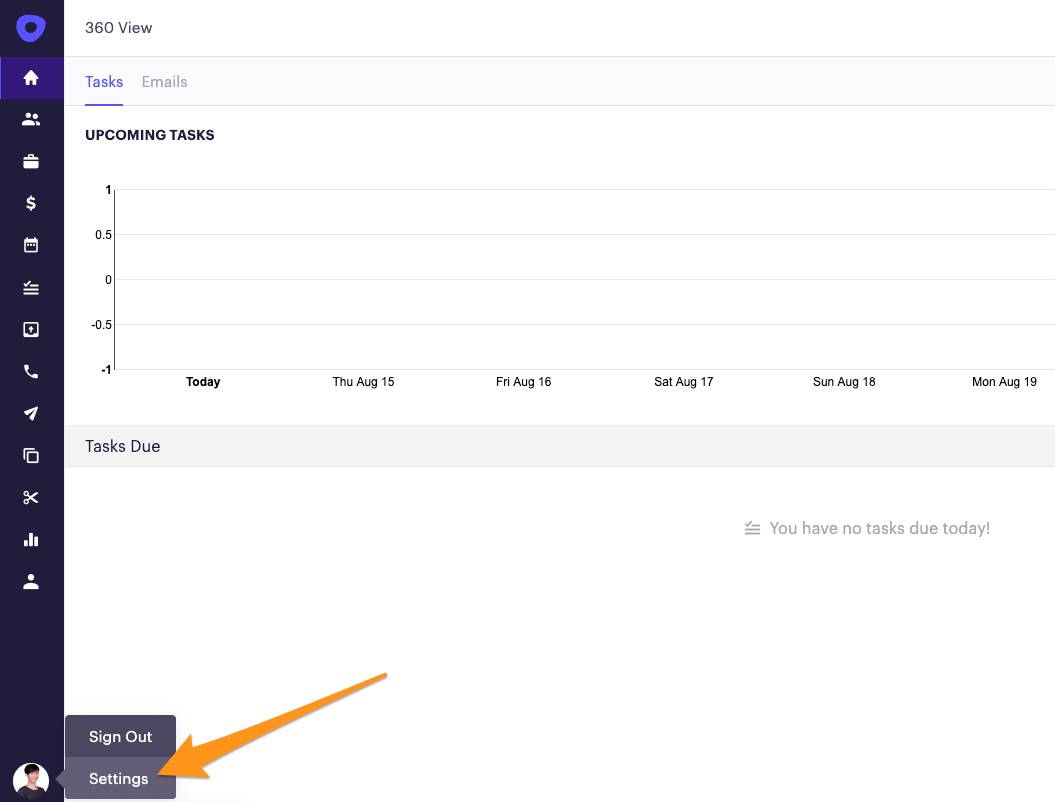 To set up this integration, log into your Outreach account. Hover over your photo in the bottom left corner and select the "Settings" option.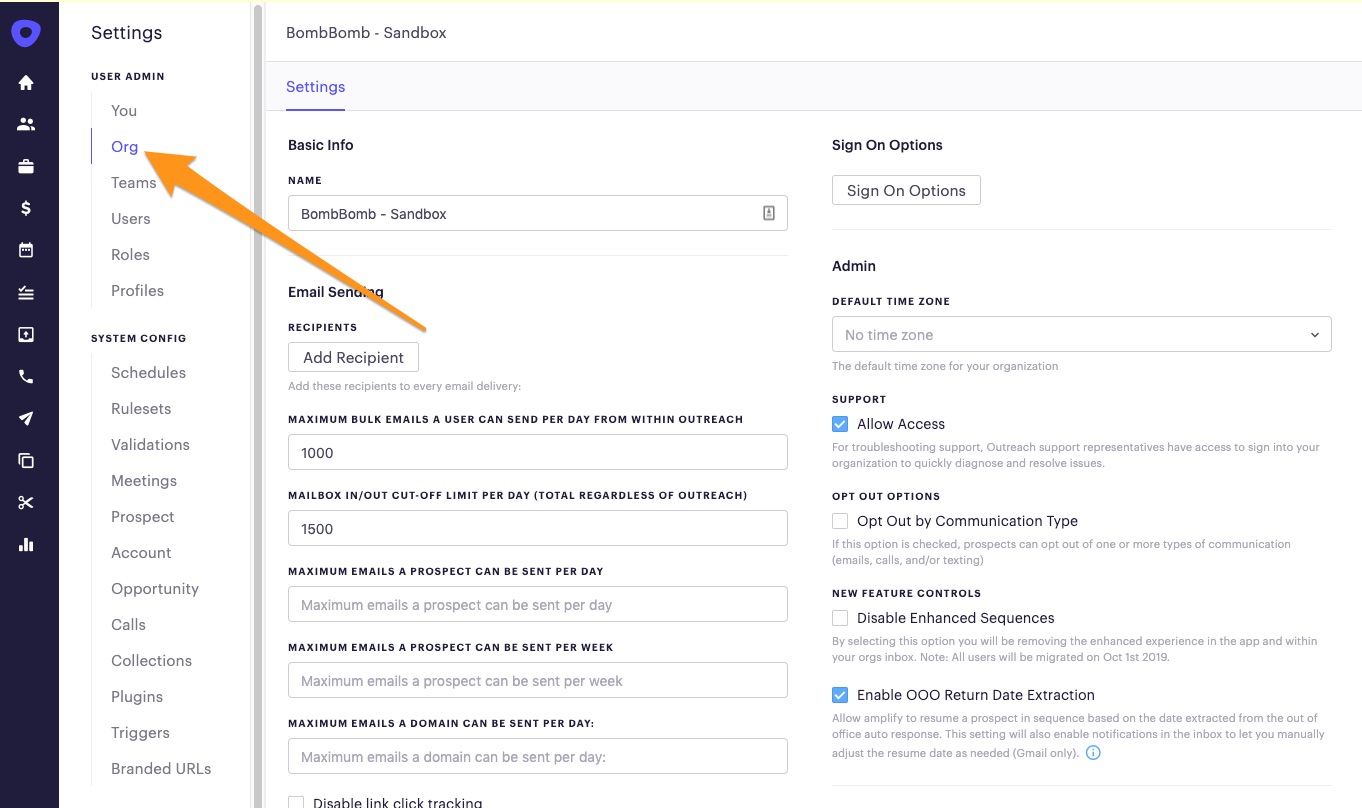 On the left side of your screen, click the "Org" option. (You must be an Outreach user admin to connect this integration for you and your team.)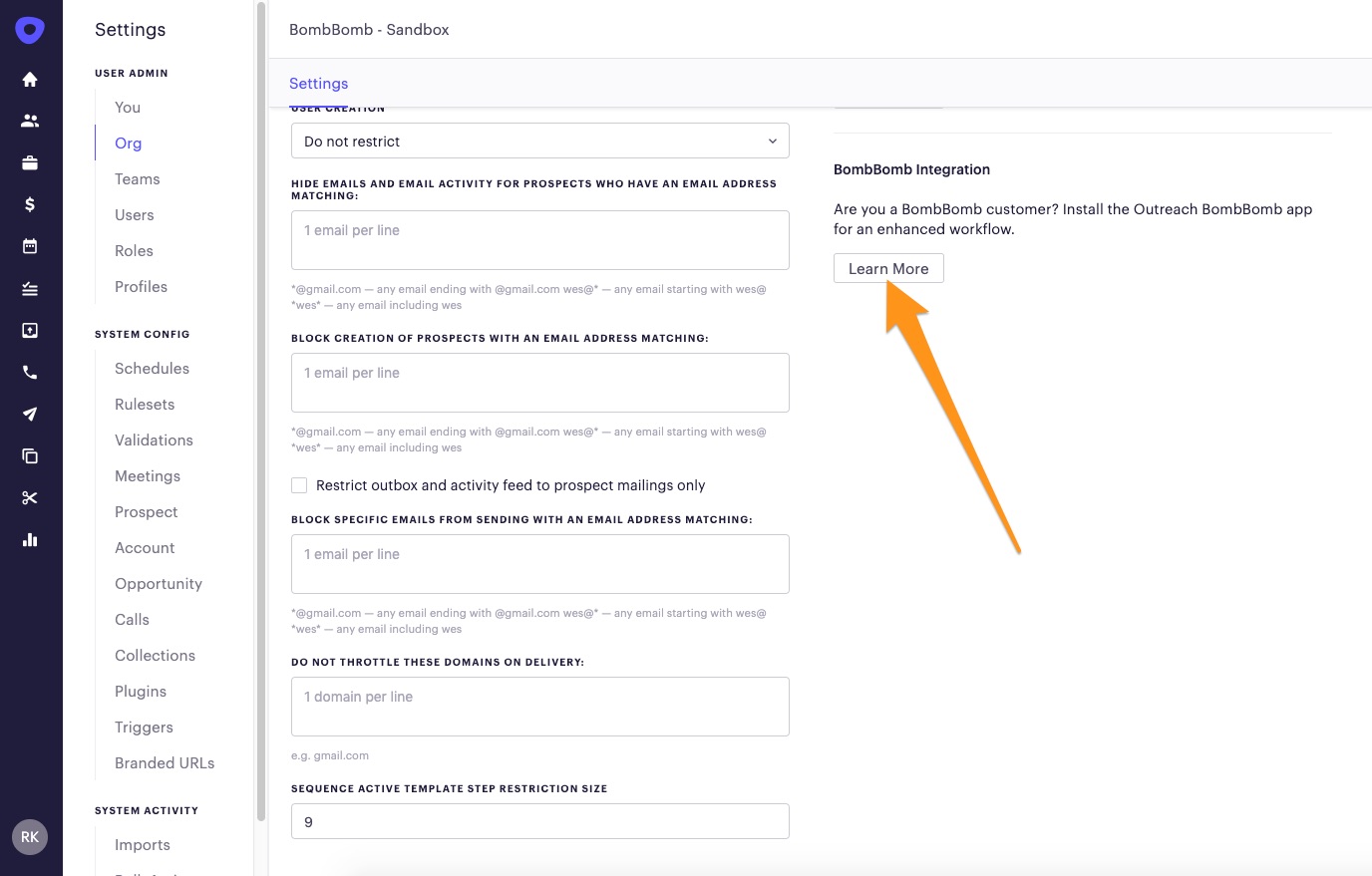 Scroll down to the bottom of the page. You'll see a section for the BombBomb integration. Click the "Learn More" button to install.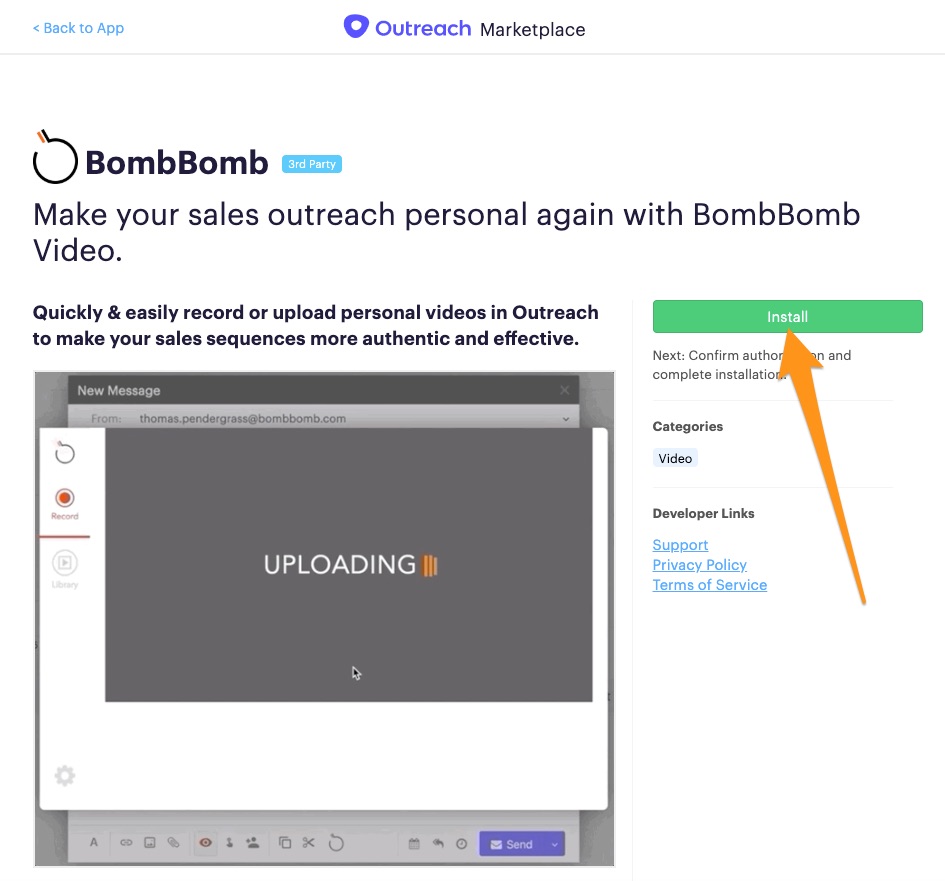 On this page, you'll see an option to install this integration. Click the green "Install" button.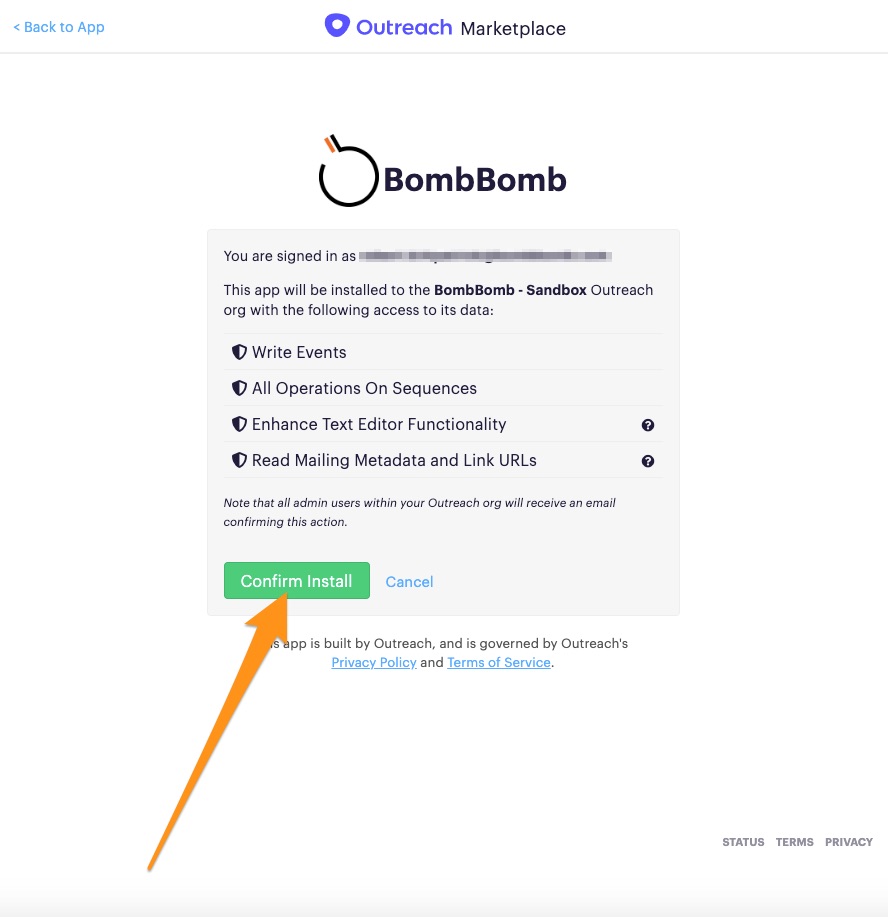 You'll be asked to confirm the installation. Click the "Confirm Install" button to continue.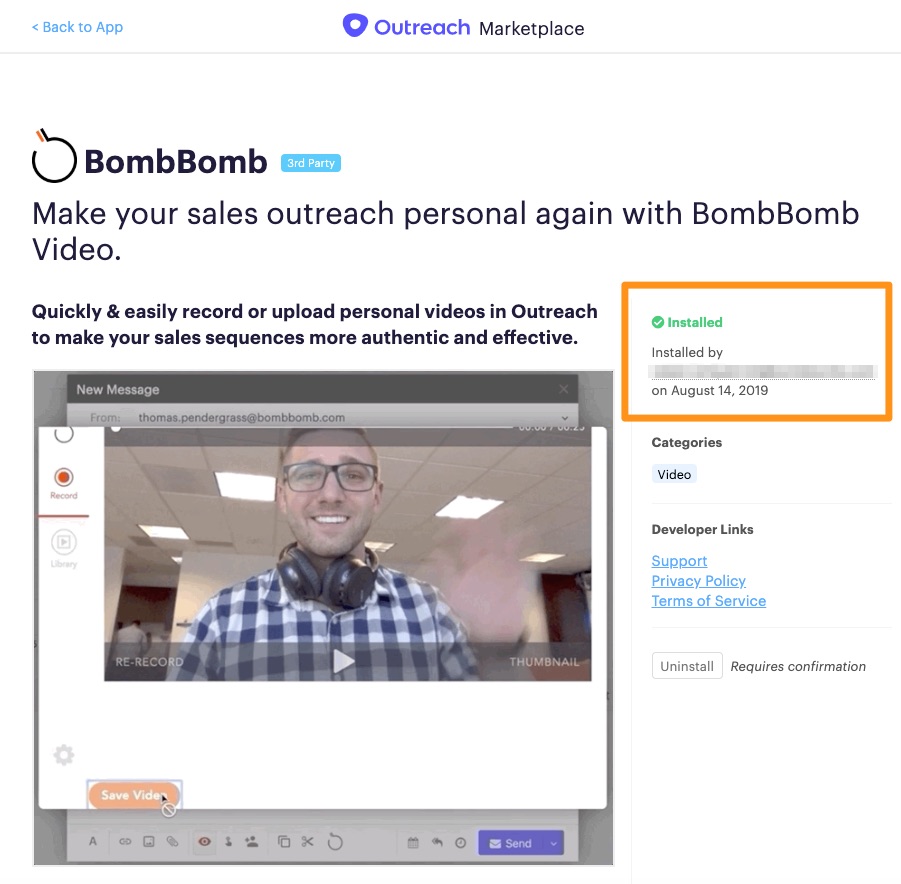 Once the integration has been installed, you'll see on the right side of your screen an installation confirmation. Now you're ready to start sending videos through your Outreach account!
To send a video, log into your Outreach account and compose a new email. You will now see a BombBomb icon in your toolbar. Select the BombBomb icon.
The video recorder will appear. On the left, you'll have the option to record a brand new video or select a pre-existing video you've already recorded in your video library. Click the red record button to start recording, then click the square red button to stop. You also have the option to do a screen recording by clicking the icon on the left of your recorder, or you can change your recorder settings by clicking the gearwheel on the right.
When your email recipient watches a BombBomb video, Outreach will track that engagement as a "Video Play." This allows you to differentiate between link clicks and video plays, filter your activity feed by BombBomb video plays, and trigger automated actions from prospects playing your videos.