With BombBomb's call-to-action banners, your recipient will be able to click on a hyperlink that appears at the end of your video. It's a great way to direct people to your website, send them to a form to fill out, etc. It helps your recipient quickly and easily take the next step, right from your video landing page.
Important Note: With the exception of the Android mobile app, once a call-to-action banner has been added to a video, it can't be removed or changed. (However, you can duplicate the video, and the CTA banner will be removed.) Call-to-action banners also cannot be added to existing videos.
Watch this video or keep reading below to learn how.
Here are the step-by-step instructions.
Step 1: Go to your Videos tab and click "New Video." (You can also start recording a new video from an email template, the Quick Send button, or the Chrome extension.)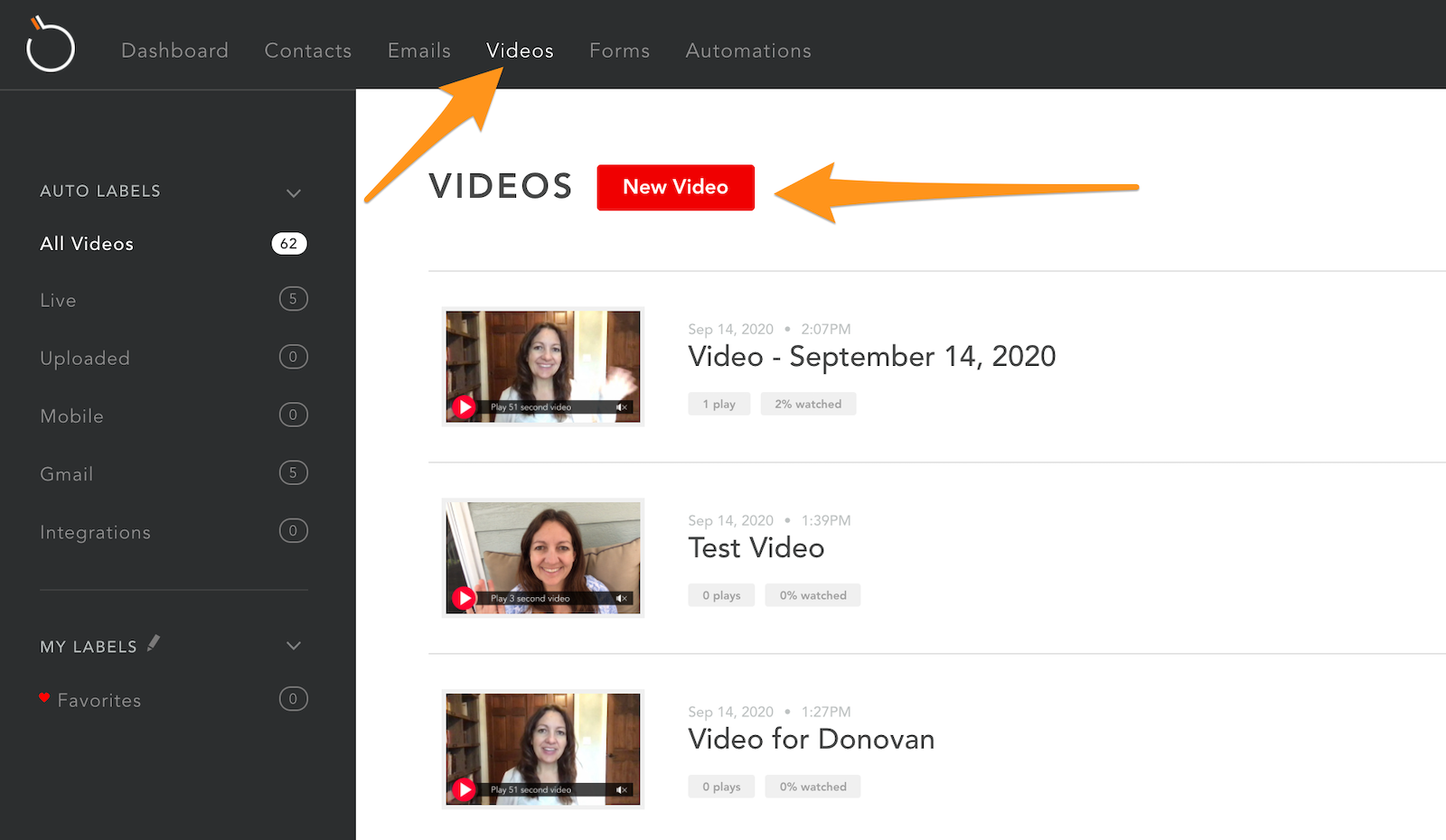 Step 2: Record your video, and hit the red square button when you're done recording.
Pro Tip: When recording, make sure to direct people to your link and point downwards so your recipient knows where to click!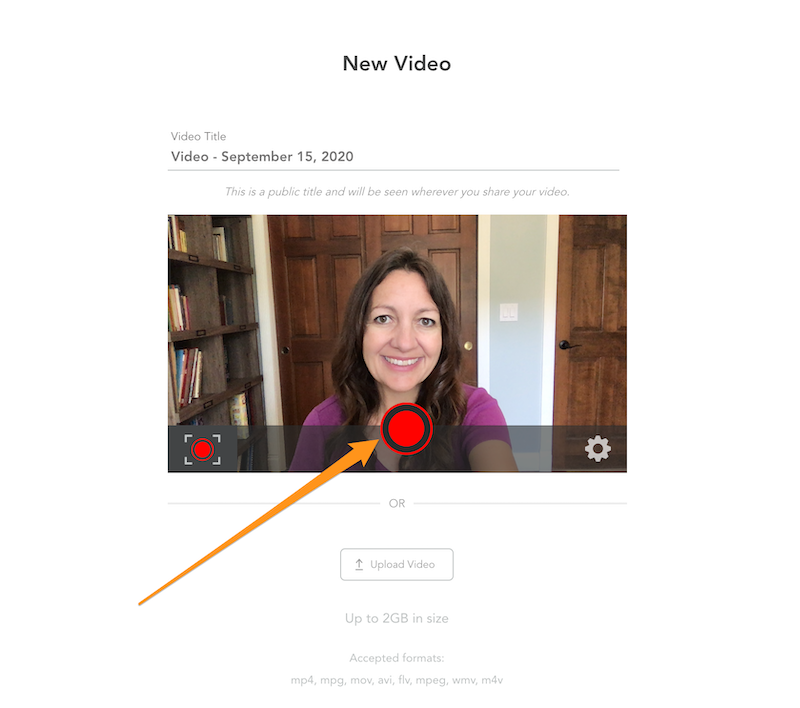 Step 3: On the edit screen, you can either toggle on CTA or click "Add a Call-to-Action Banner."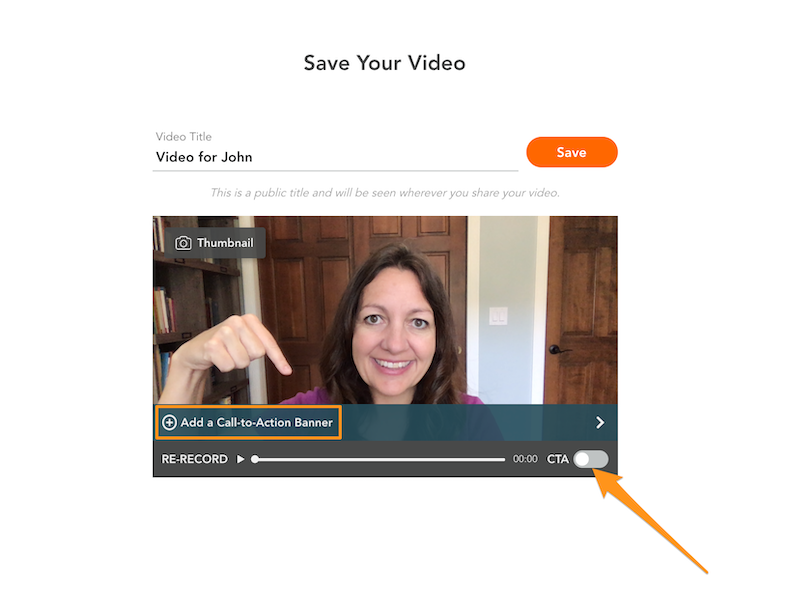 Step 4: Enter the text of your call-to-action under Banner Title and add the link you'd like to direct them to. Then click "Save CTA."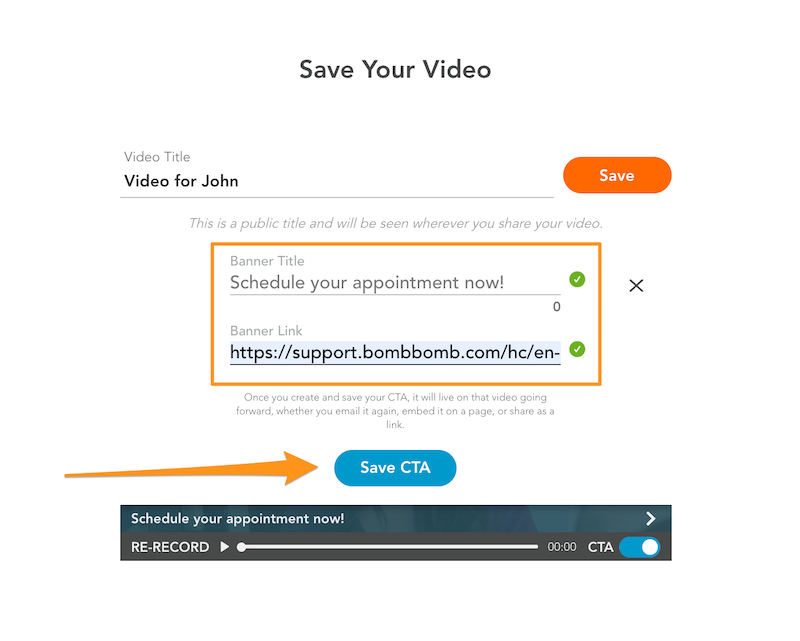 Step 5: Now you'll see your call-to-action banner appear at the bottom of your video. When you're ready, click the "Save" button.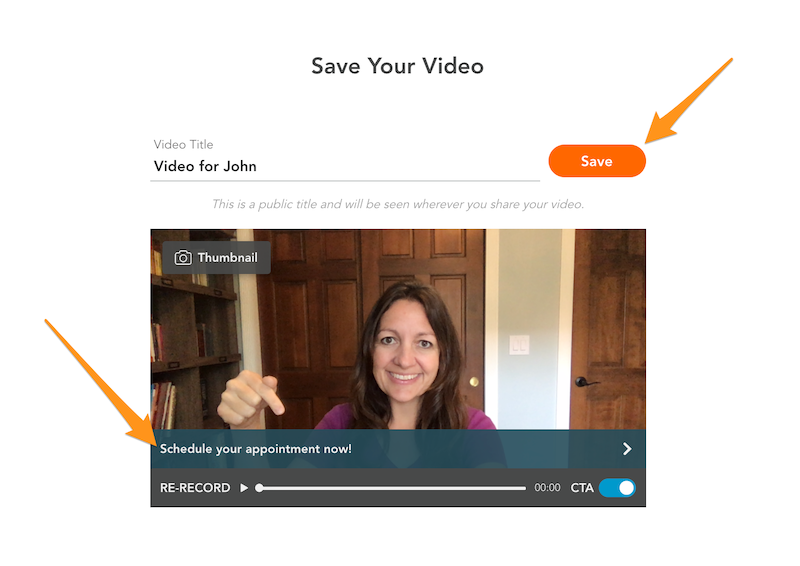 Step 6: Share your video as usual. Now when your recipient views your video, they will see the call-to-action in the last three seconds of your video.