BombBomb provides some of the best ways for people to include a call-to-action in their communication with others. You can request your recipient to follow the next step in your video, add a button to your email, insert a form for your recipient to fill out, and more. And now, BombBomb has created a way to insert a call-to-action without having your recipient leave the landing page of the video!

BombBomb users can now insert a call-to-action directly within their video. You can create a call-to-action once your email is recorded and you can direct your recipients to a specific webpage, ask for a response, and more. You can completely customize your calls-to-action and change the text, even inserting emojis. Your recipients will no longer need to navigate back to the webpage to click a link or reply to your email, allowing your customer journey to continue seamlessly.

Check out the step by step instructions below to learn how to insert a call-to-action on your video!
When you open any email composer with BombBomb, click the red record button to begin recording your video.
Hit the red record button in the video recorder to start recording your video, then hit the stop icon (the red square) to stop your recording.
Once you're done recording your video, you'll now see an icon at the bottom right of your screen that gives you the option to turn on a call-to-action (CTA). To create a CTA to add to your video, toggle the CTA icon to "on."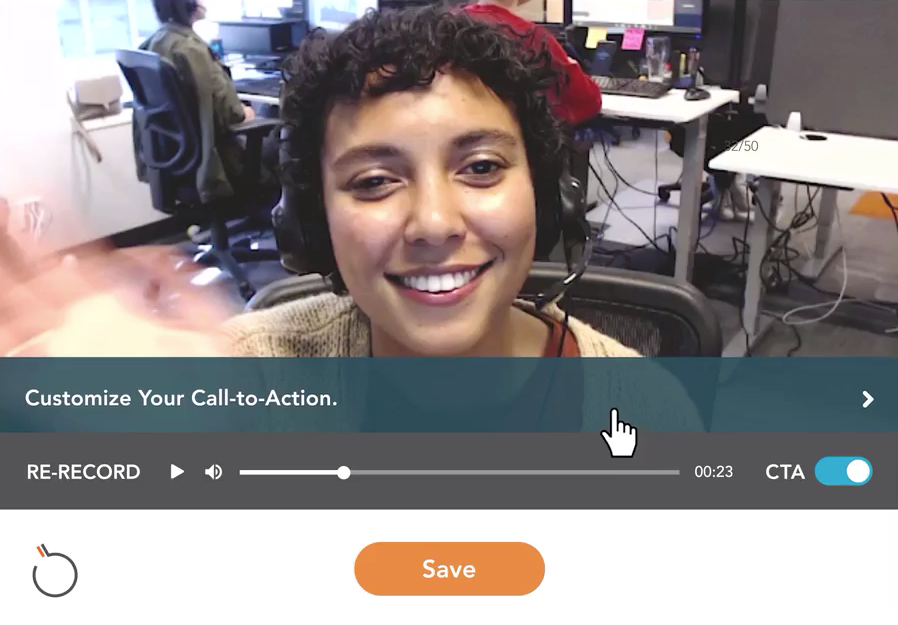 Once you toggle the CTA to "on," you'll be prompted in a banner at the bottom of the video to customize your CTA. Click on this banner.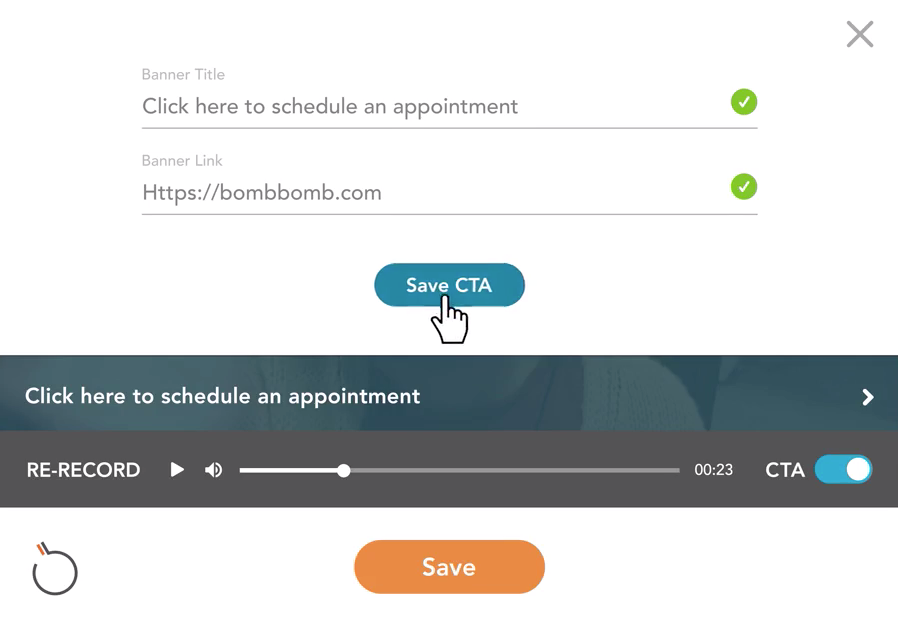 Type in what you want your banner to say and the link that you'd like your recipients to be directed to once they click on your CTA. Once you're finished, click the "Save CTA" button.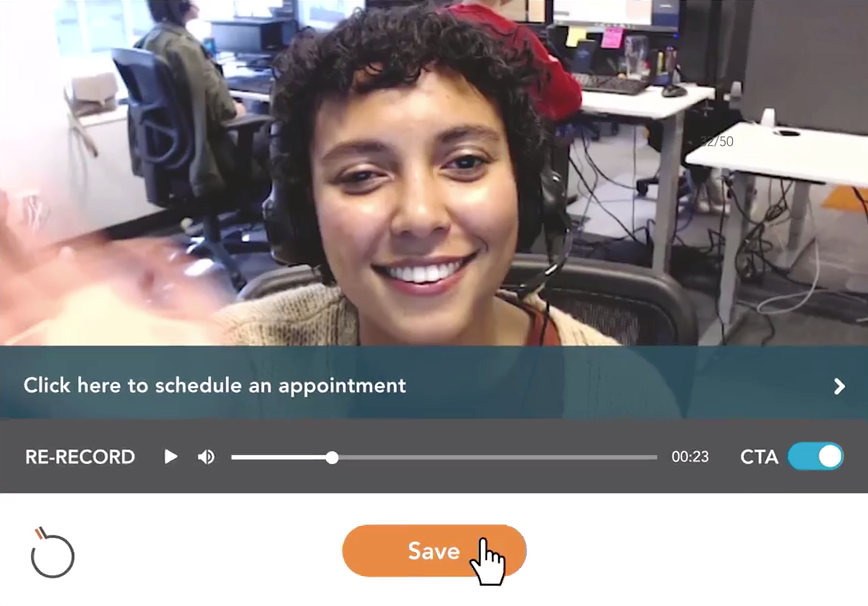 Once you're finished, click the "Save" button.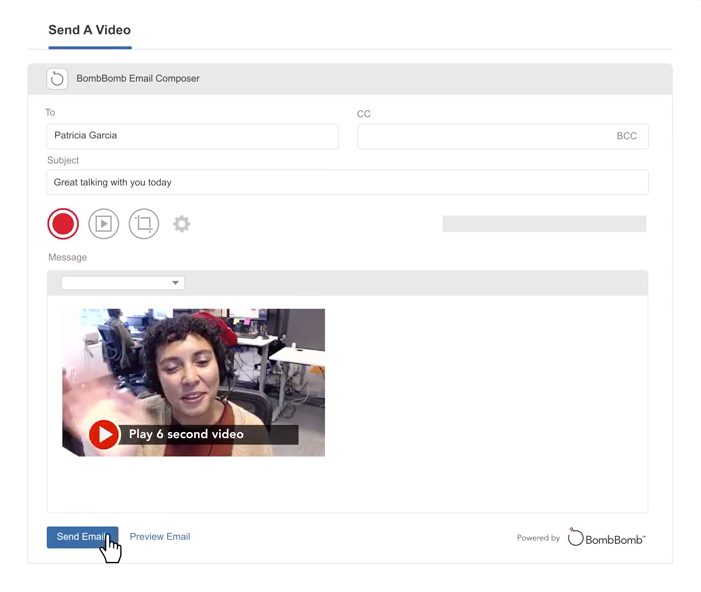 Your video with the new CTA is now saved and you can send your email.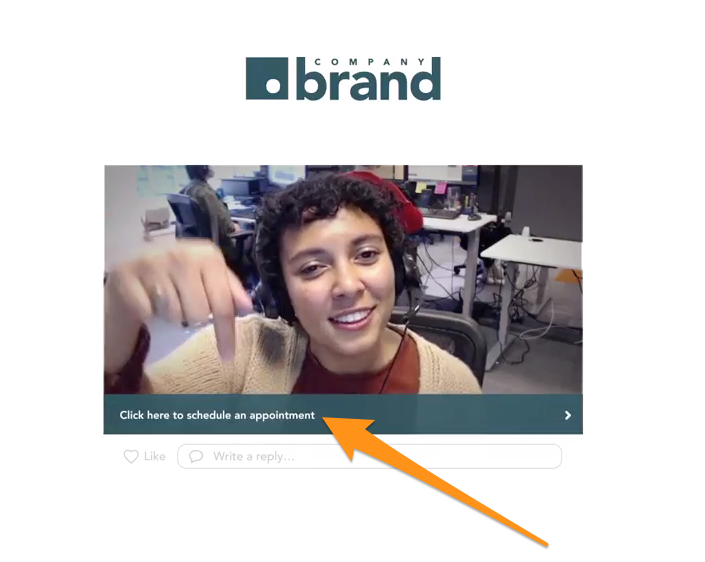 When your recipient opens your video and watches it, they will now see the CTA you inserted on your video!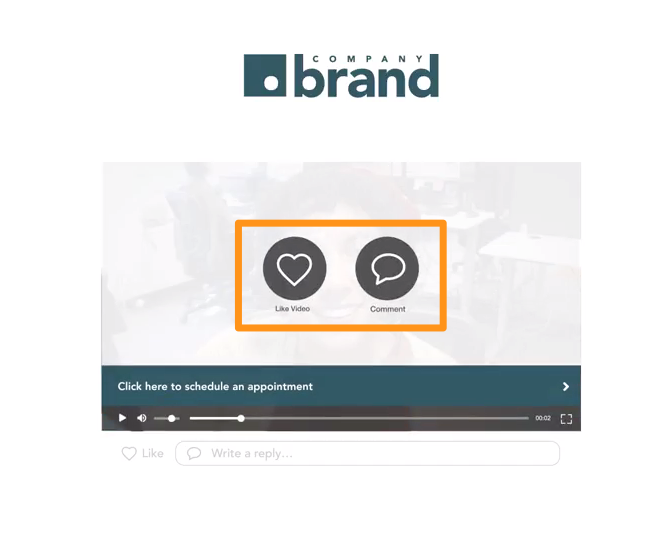 Additionally, your recipient will also be able to still participate in using Re/Actions on your video. Re/Actions work in conjunction with your CTA, so you can provide a better customer experience while also receiving timely responses!