Frustrated with juggling everyday tasks and losing deals because of leads lost to follow-up? Ascend Lead Sites provides real estate agents with the Ultimate Sales & Marketing System: Lead Generating IDX Websites, Advanced CRM, Email & SMS Marketing, Automated Marketing, Real Estate Dialer, Done For You Blogs. Nurturing your leads and increasing your follow up in the digital era has never been easier.
And now, you can integrate Ascend Lead Sites with BombBomb to stand out in a crowded inbox and build more relationships!
To learn how to set up Ascend Lead Sites with BombBomb, check out this video or keep reading below!
Step 1: To use this integration, first install BombBomb's Chrome extension. Once you've done this, continue with the steps below.
Step 2: Log into your Ascend Lead Sites account. From the menu on the left under "Leads Central," click on "Leads."
Step 3: Scroll down to the contact you'd like to send a video email to. Under the "Quick Actions" dropdown, click the "Send Video Email" option.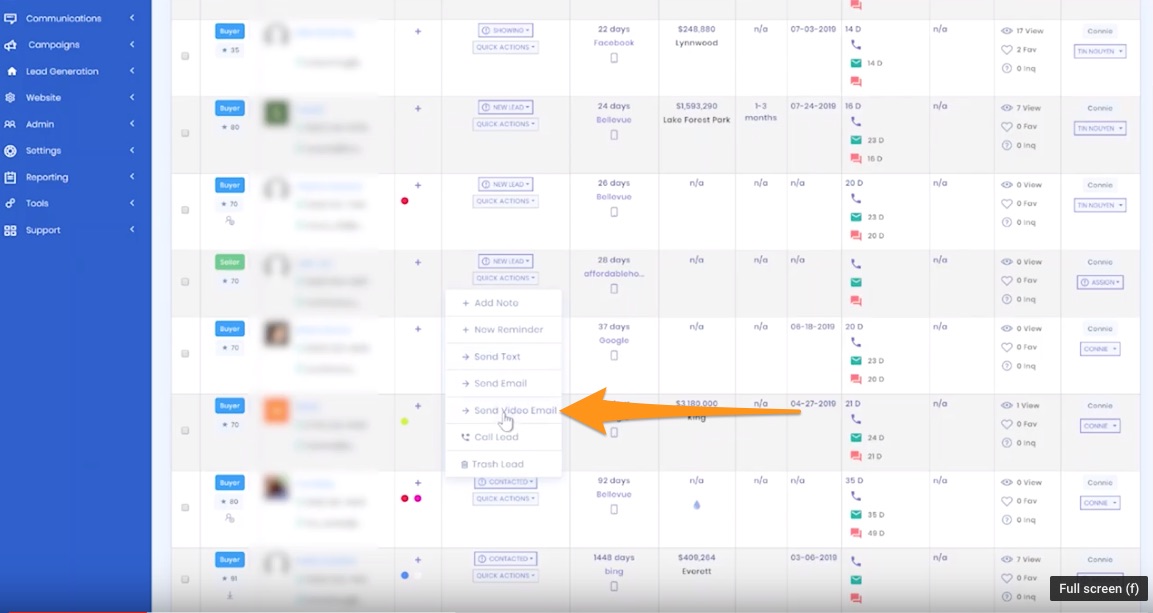 Step 4: This will pop up your email editor. (You should have already downloaded the BombBomb Chrome extension.)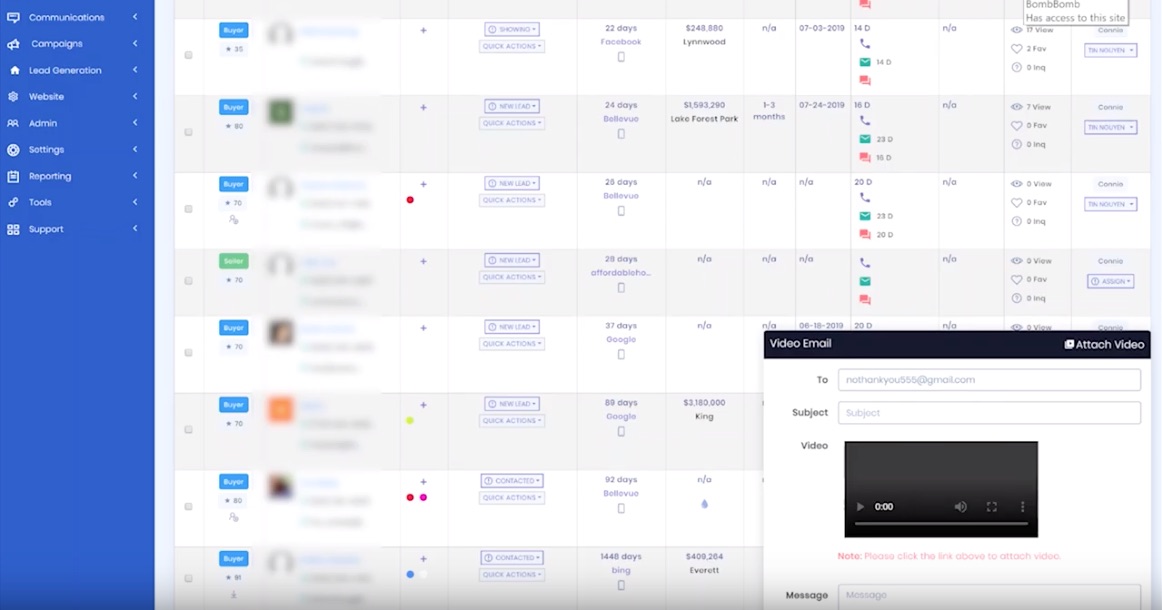 Step 5: In the upper corner of your screen, click on the BombBomb Chrome extension icon. This will pop up the BombBomb recorder; record your video and save it to your library.

Step 6: Once you've finished recording and saving your video, click "Attach Video" in the Ascend Lead Sites email editor and select your video.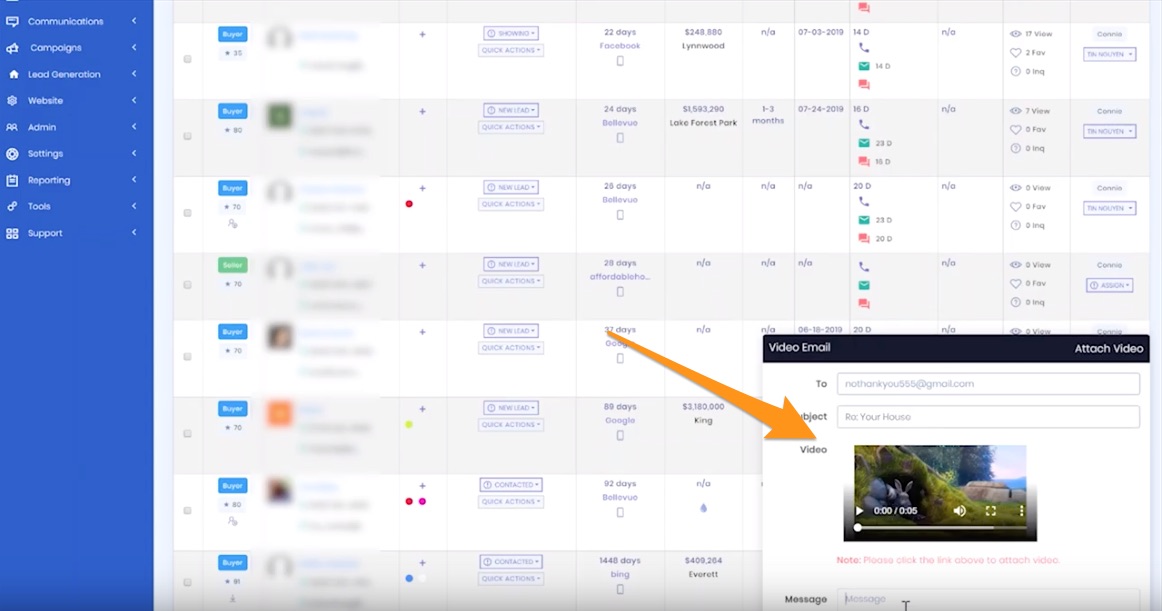 Another way you can add a video to your emails is by clicking on lead details of your contact. Once in the contact info, click on the "Video Email" option.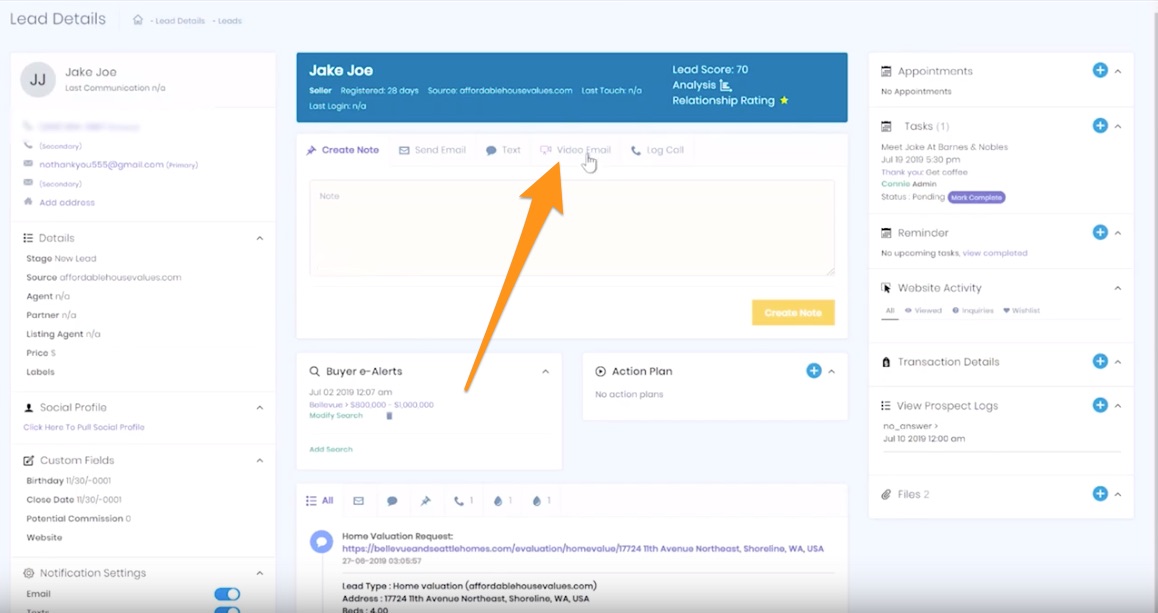 You will do the same thing as earlier; record the video in the BombBomb Chrome extension. Afterward, the video will be saved to your video library and you can attach it to your email.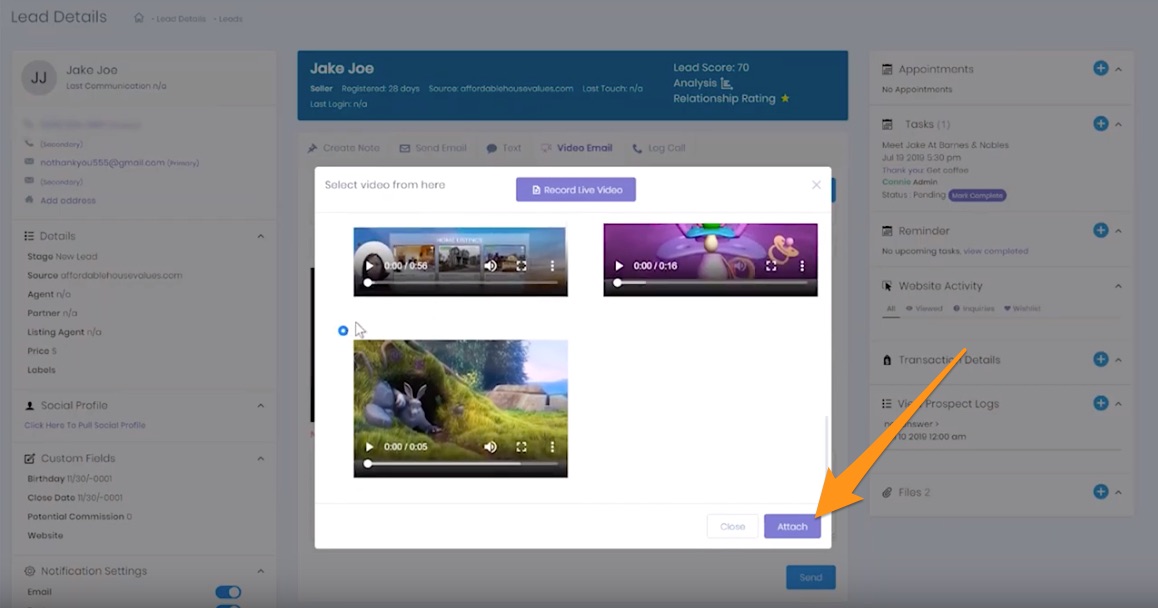 Another option would be to go directly to your BombBomb account. Within your account, you can customize the email you send to your clients and get more detailed metrics on the emails you send.
If you go into the Emails tab at the top, you can also access pre-written content just for you. These are canned emails you can send to your contacts in order to avoid writing the same copy more than once.