Typically when your recipient opens your email, they are directed to a landing page where they are able to watch your video and use Re/Actions to react or respond. We kept our landing pages clean and empty so that your recipient could only focus on you, minimizing distractions and directing their attention to the message in your video. However, we recognized that you wanted more attention to your company and your brand. So we've implemented a solution to solve this problem!

Users now have the option to turn on branded video pages! You can now drive brand awareness and affinity through your videos by including your logo above the video player on the video landing pages. This way, your recipient will begin associating your face with your brand. Additionally, you can link your brand logo to your webpage, further guiding your recipients to the desired website you want.

To learn how to set up your branded video pages, follow the step by step instructions below: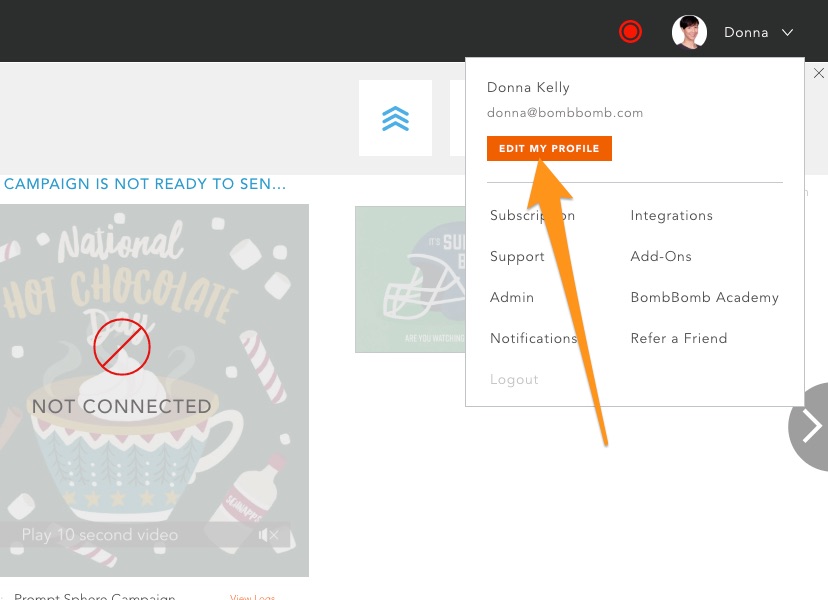 Log into your BombBomb account. Hover over your name in the upper right corner and click the "Edit My Profile" button.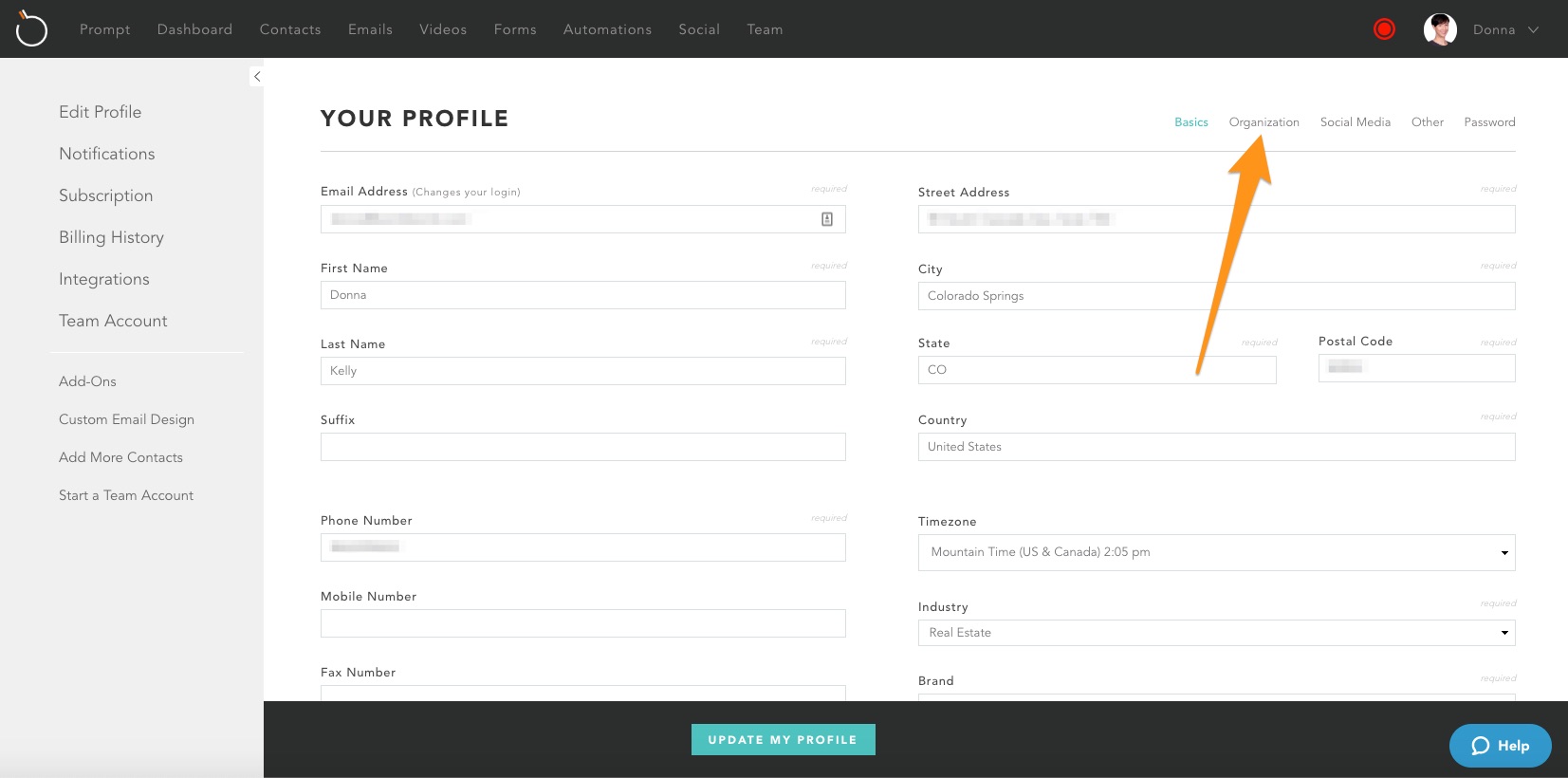 In your profile, click on the "Organizations" tab.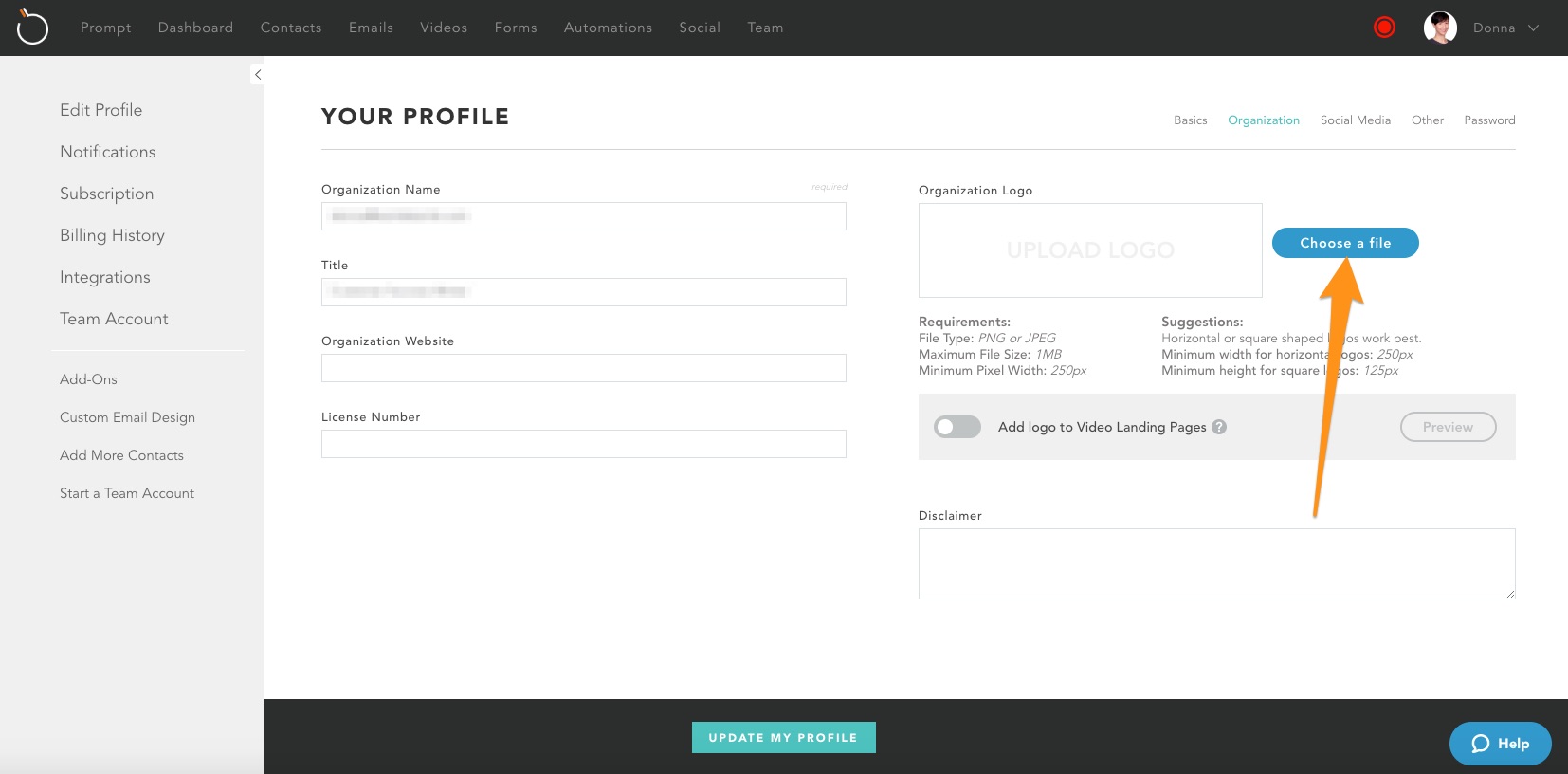 You can then select an image file for your logo. Click the "Choose a file" button and select an image you want for your logo.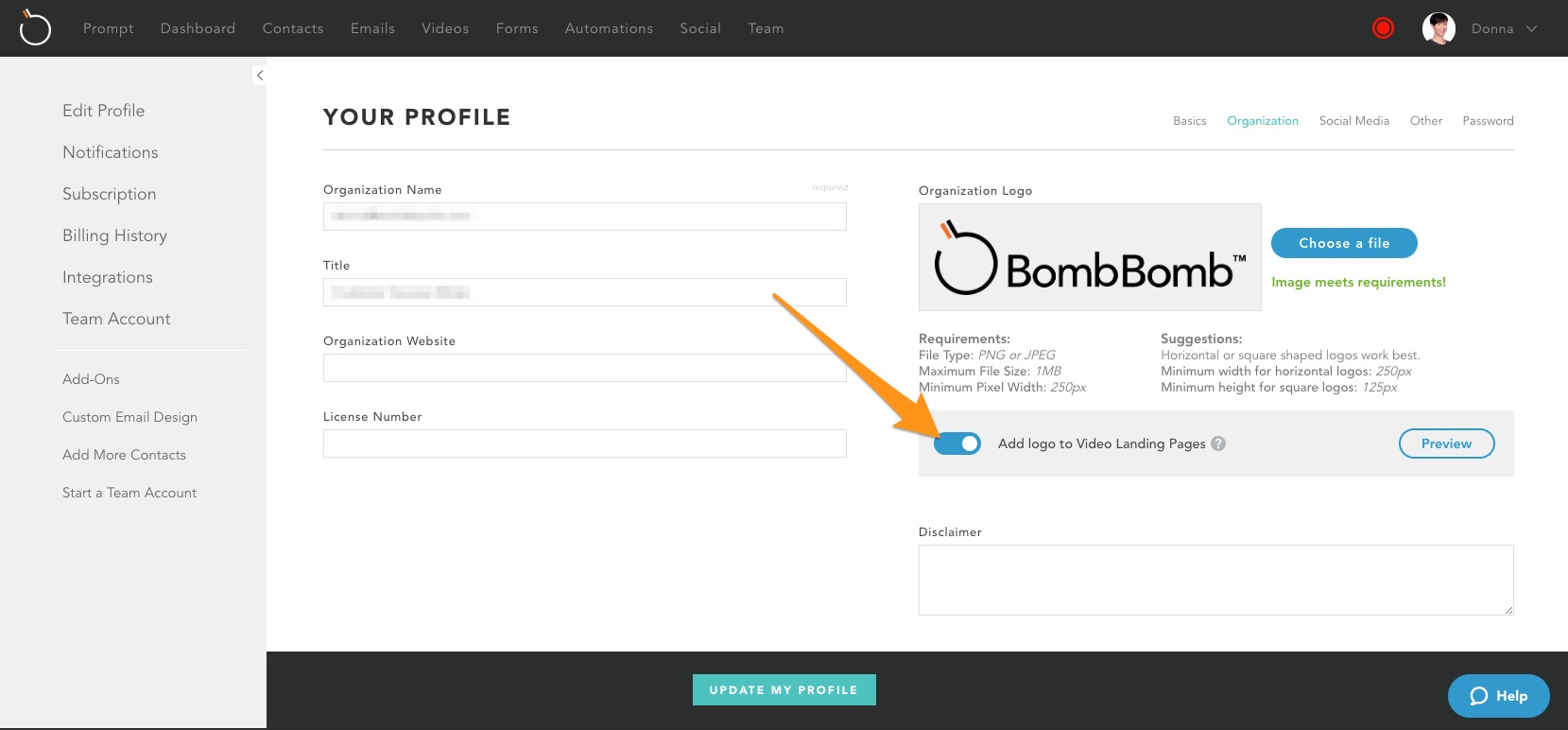 Once you've selected an image, you can toggle your logo on or off underneath where it says "Add logo to Video Landing Pages" and click "Update My Profile" to save your changes. When this is toggled on, your logo will then show up when you've sent an email without selecting a template. Once you've set this logo, this new logo will also appear on all other video pages for previous videos you've sent without selecting a template.