When your recipient opens your video email, they are directed to a landing page where they watch your video. We kept these landing pages simple, minimizing distractions, so that your recipient will focus on you.
However, you may want more attention on your company or brand. You can do that with branded video landing pages, which include your logo above the video player. Additionally, you can link your logo to your webpage.
Note: Branded video landing pages only work on videos sent from BombBomb integrations that do not include templates, such as Gmail and Outlook, or via url links, such as those sent via text or social media. Your branding will not show up on videos sent through BombBomb's email templates, unless you are using a premade template that pulls in your logo via a profile logo variable.
To learn how to set up your branded video landing pages, follow these step-by-step instructions.
Step 1: Log into your BombBomb account. Hover over your name in the upper right corner and click the "Edit My Profile" button.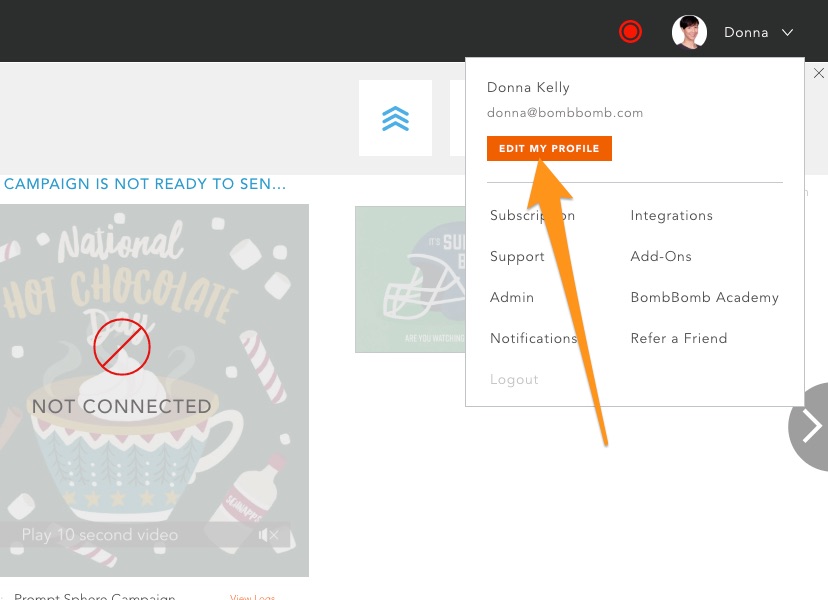 Step 2: In your profile, click on the "Organizations" tab.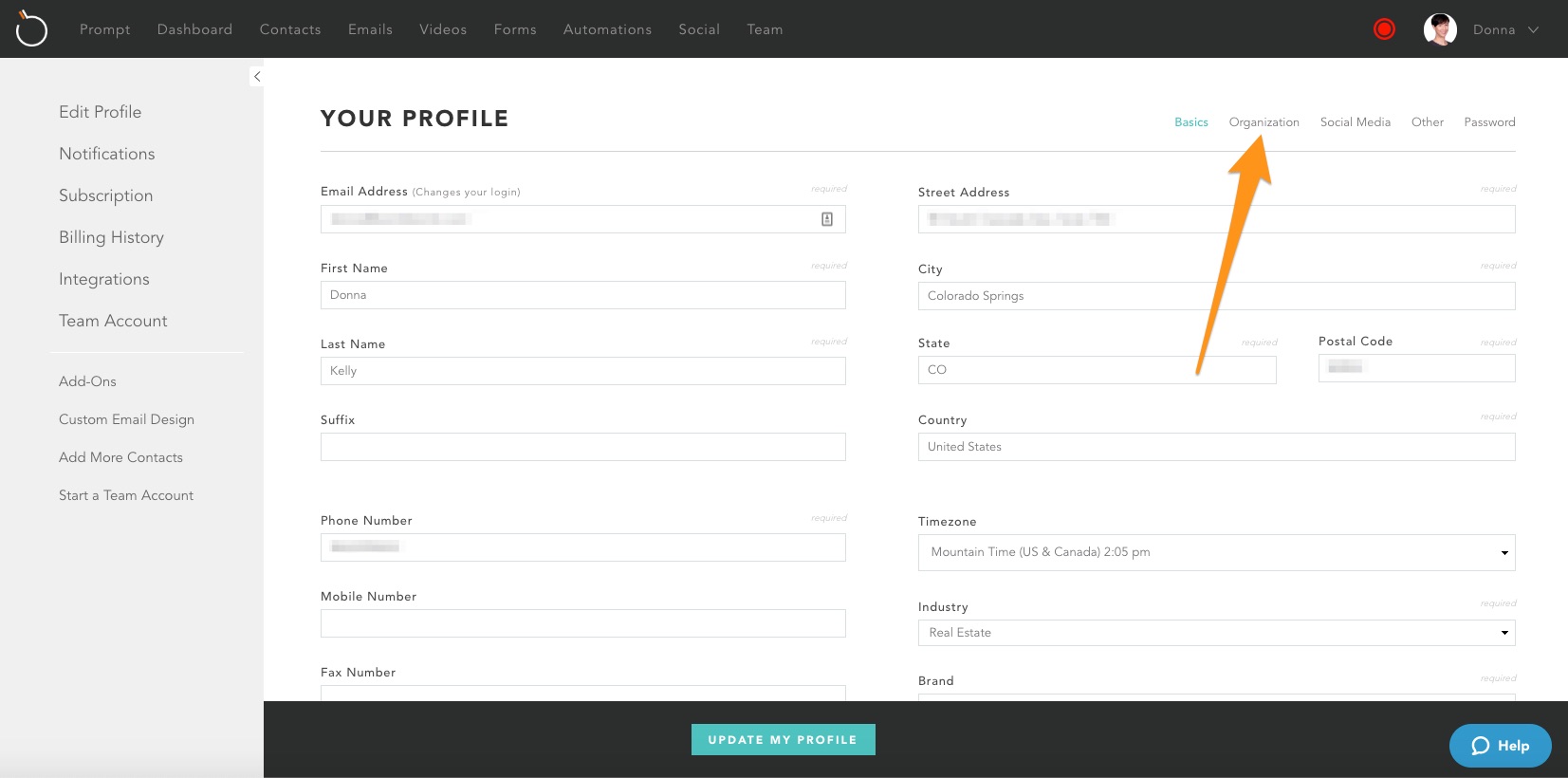 Step 3: Click the "Choose a file" button and select the image you want for your logo.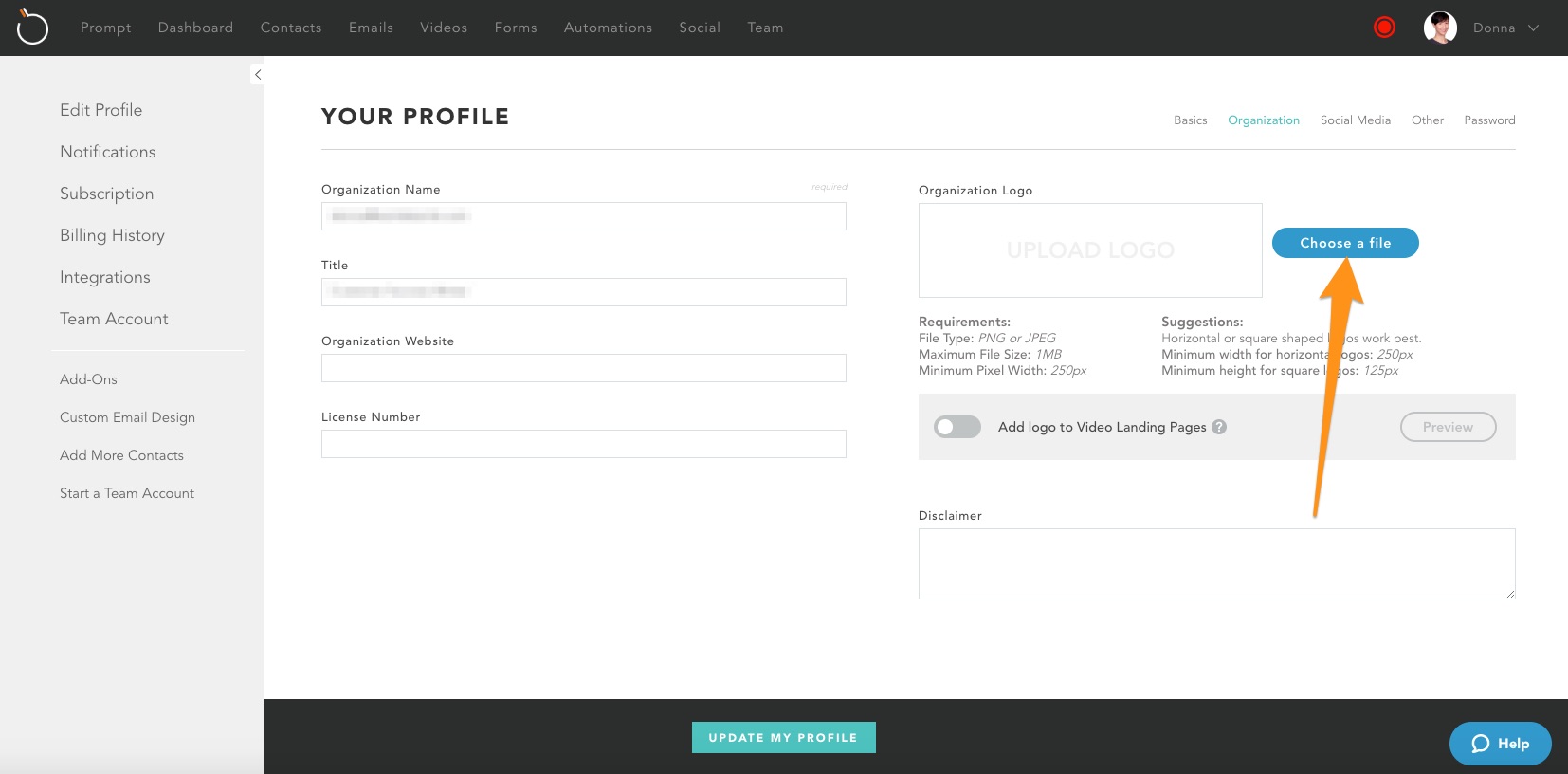 Step 4: Toggle "Add logo to Video Landing Pages" on.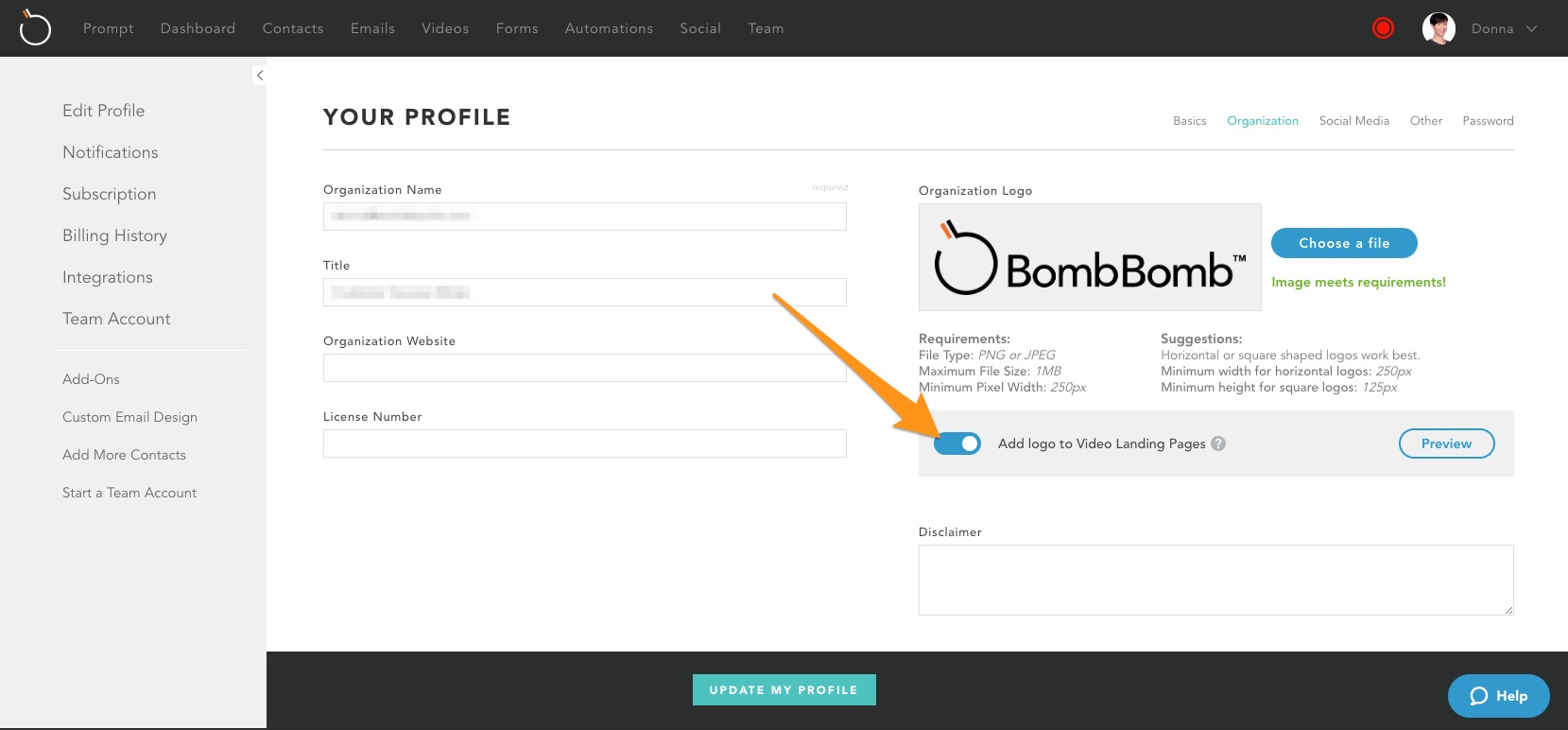 Step 5: If you'd like to link to your website, enter your organization's website in the "Organization Website" field. Then click "Update My Profile" to save your changes.