BombBomb's Jungo integration will allow you to get face-to-face with more people than ever before. If you are a Jungo user and want to integrate your BombBomb account, you can get the app by visiting the Salesforce AppExchange.
This integration will allow you to:
Become a trusted advisor to your clients by sending helpful videos covering current market trends
Create ready-made videos for quick answers to commonly asked questions
Send videos right from a contact's record in Jungo
Track video open rates and see for yourself how video boosts revenue
Here's a simple, step-by-step guide to get started!
Option 1: Send a video right from your contact's page in Jungo.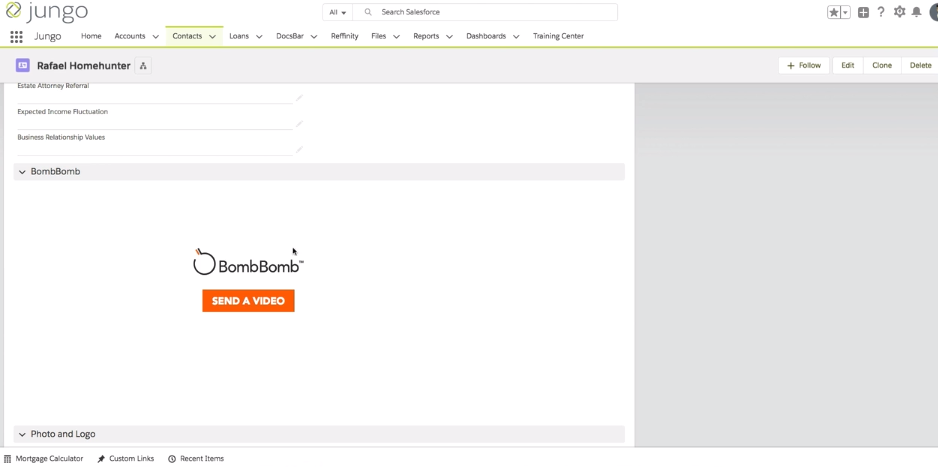 Navigate to the contact's page to whom you'd like to send a video and click on the Quick Send feature.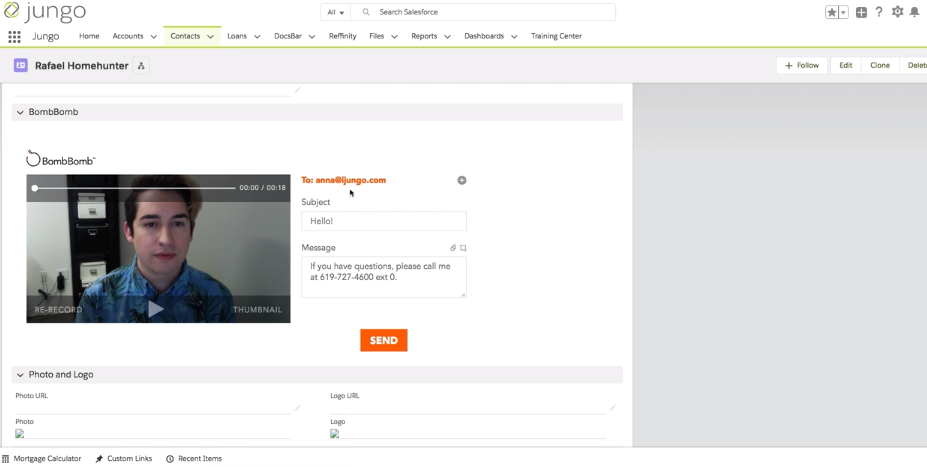 Under the BombBomb dropdown, you can record a video or choose a video from your library to send. Enter your subject line and text to accompany the video.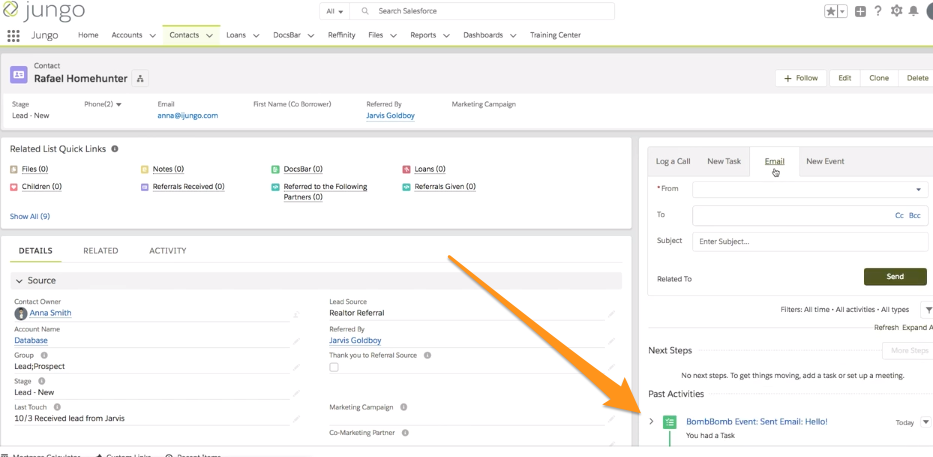 Once you've sent your video, you will see it in the contact's activity log on the right hand side of your screen.
Option 2: Send a video in an email template using BombBomb's Chrome Extension.
Jungo users can also send BombBomb videos in an email template for things like quick introduction emails, automated emails during the loan process, mass emails, or birthday or holiday messages.
The first step is to download BombBomb's Chrome extension and record your video. Here are the simple, step-by-step instructions.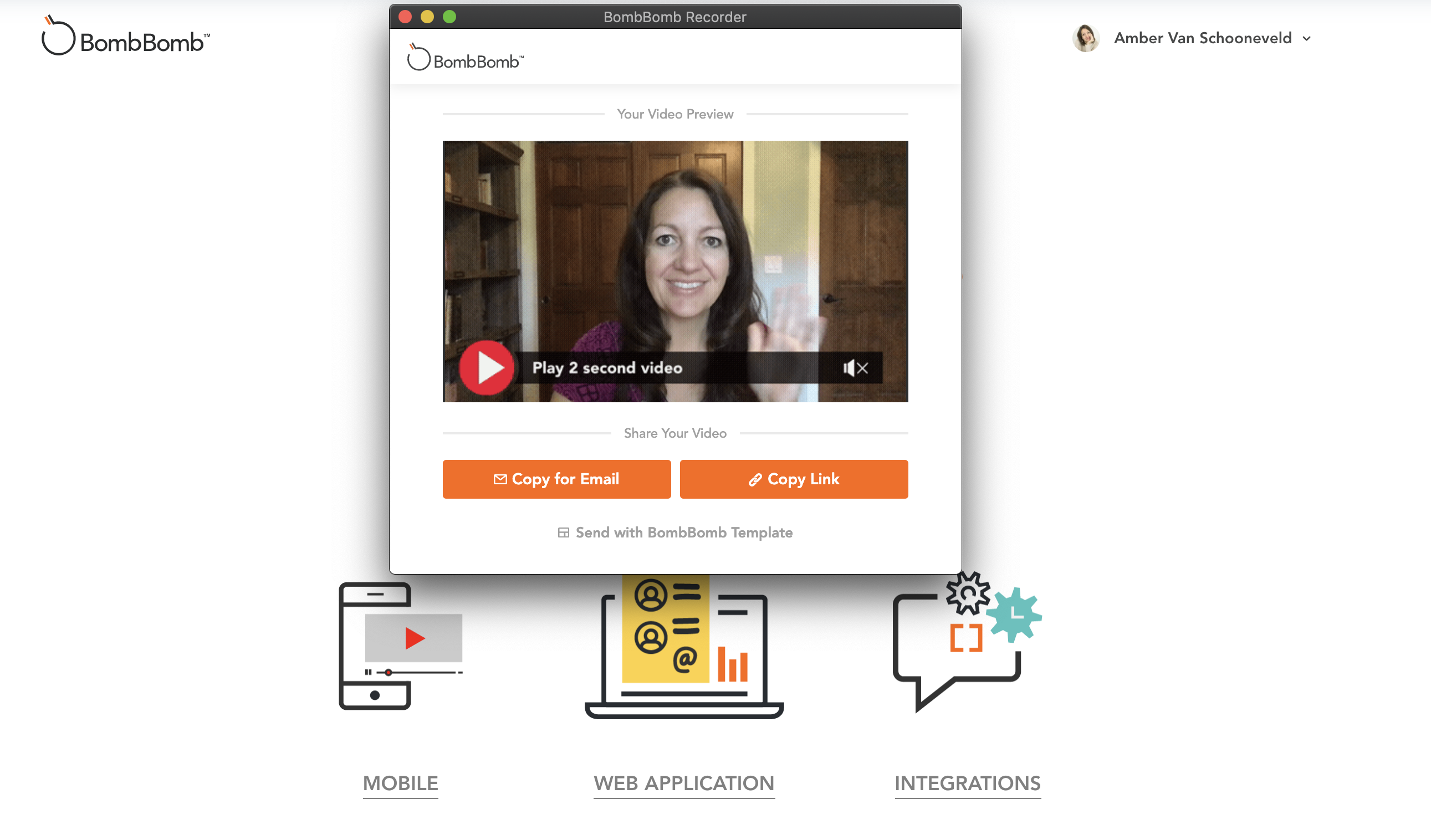 Once you have recorded and saved your video in the Chrome Extension, copy the HTML code by clicking "Copy for Email."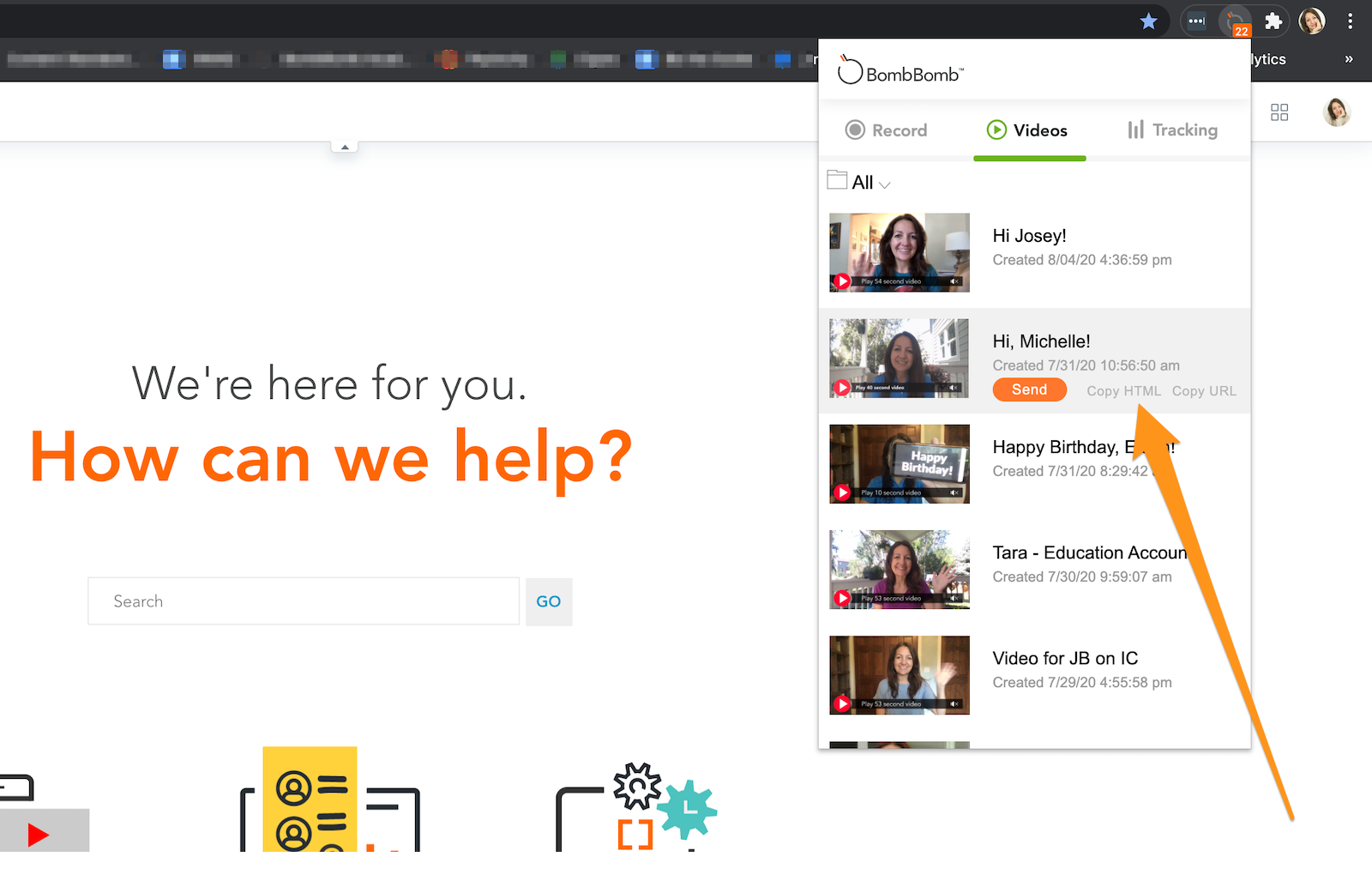 You can also copy the HTML from the Videos tab of the Chrome extension. Click on the video you'd like to share and click "Copy HTML."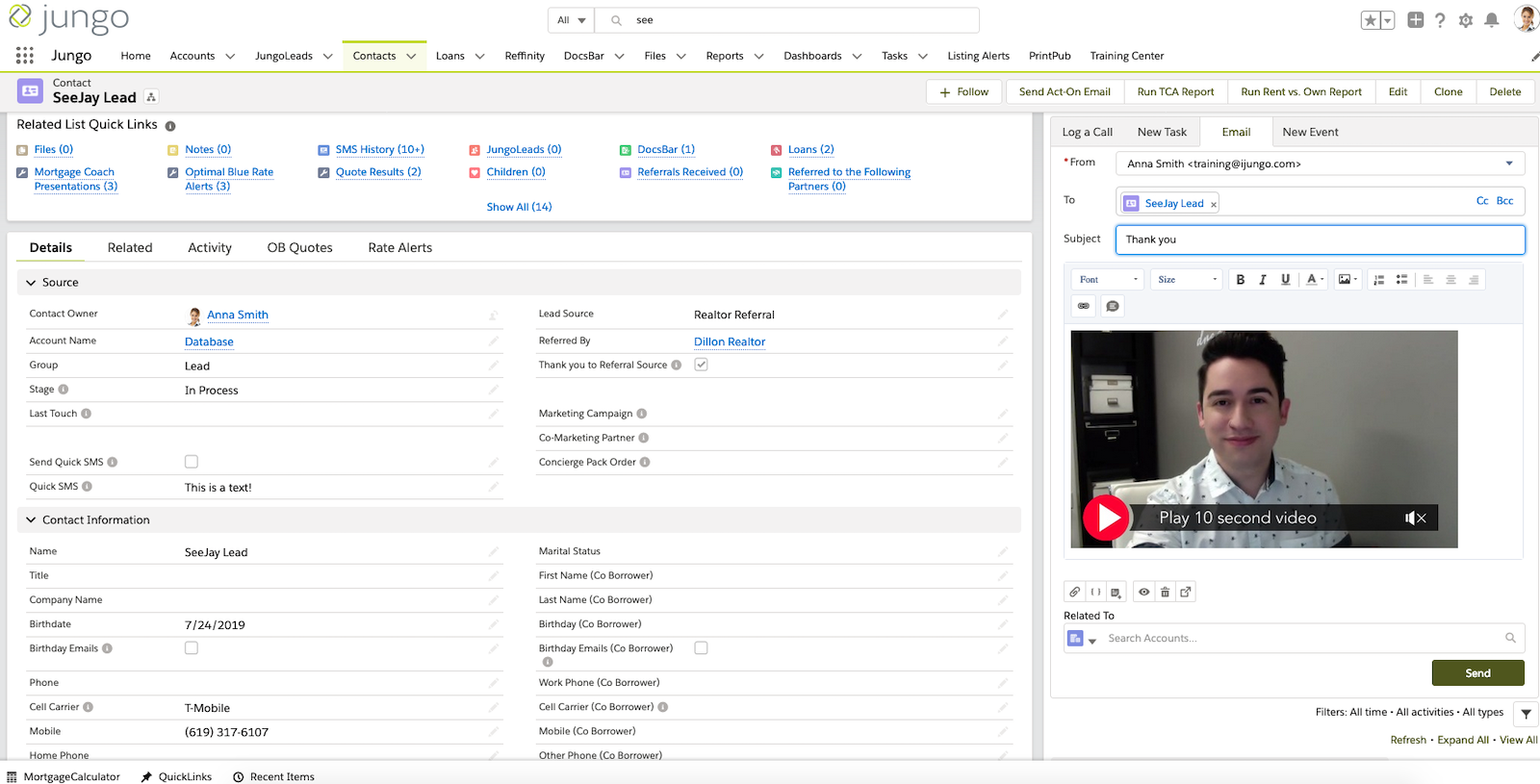 Next, paste the HTML code directly into an email in Jungo from the activity controls on a contact's page.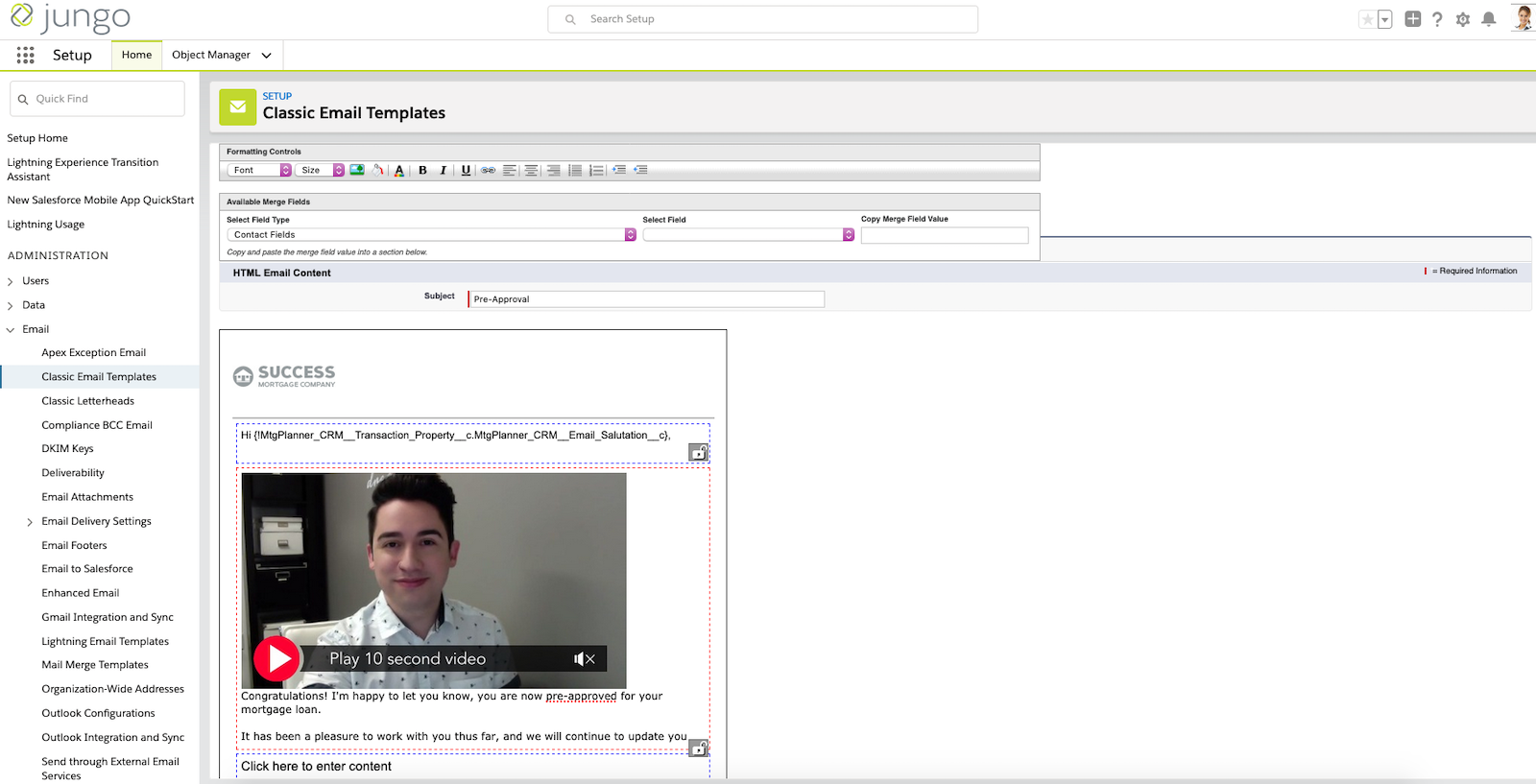 Or, you can paste the HTML code into an email template for future use, as shown above.
Option 3: Send a video in a mass email from BombBomb's web app.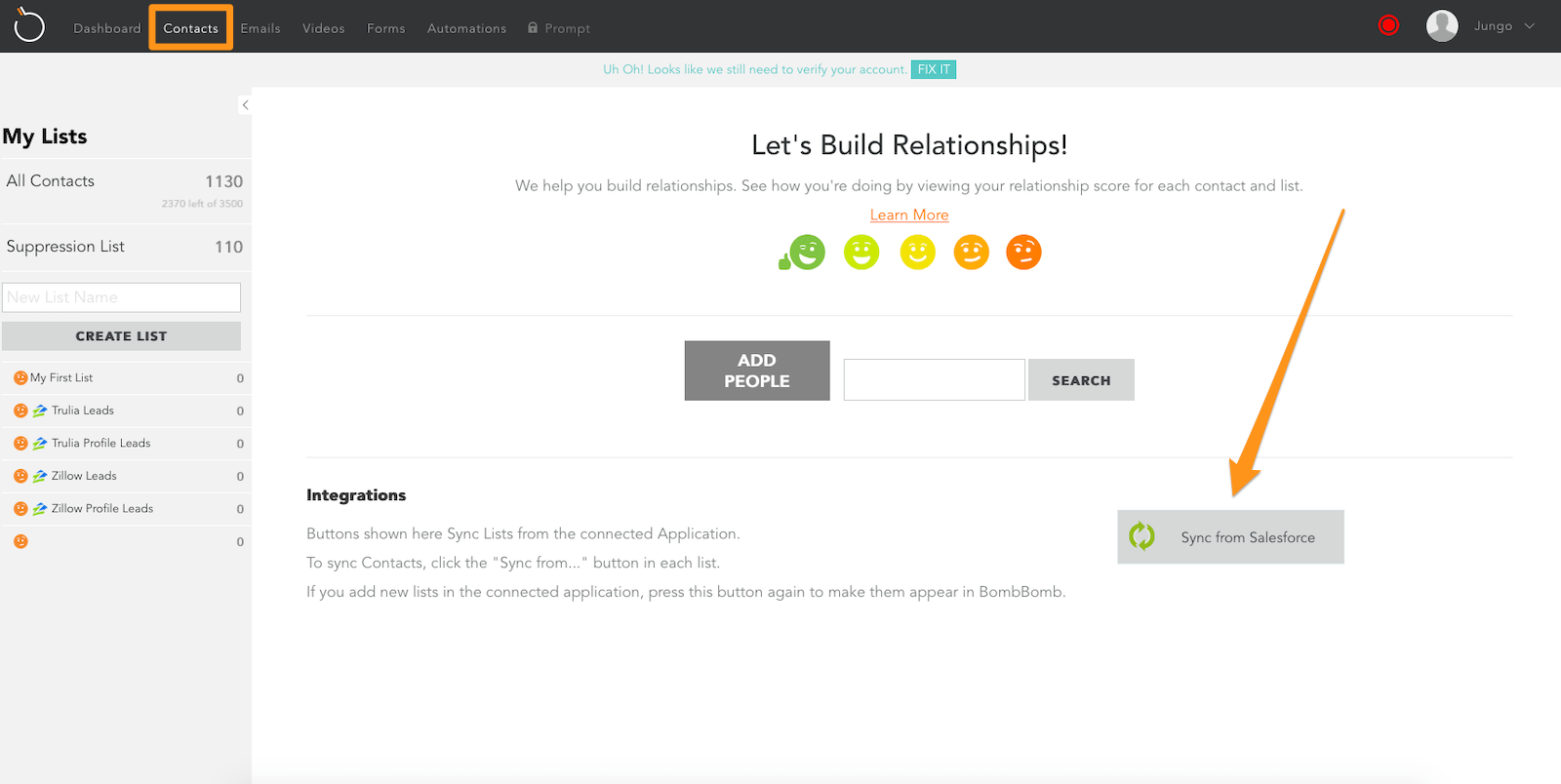 To send mass emails, log into your BombBomb account, and click on the "Contacts" tab on the top left of your screen. Next, click "Sync with Salesforce."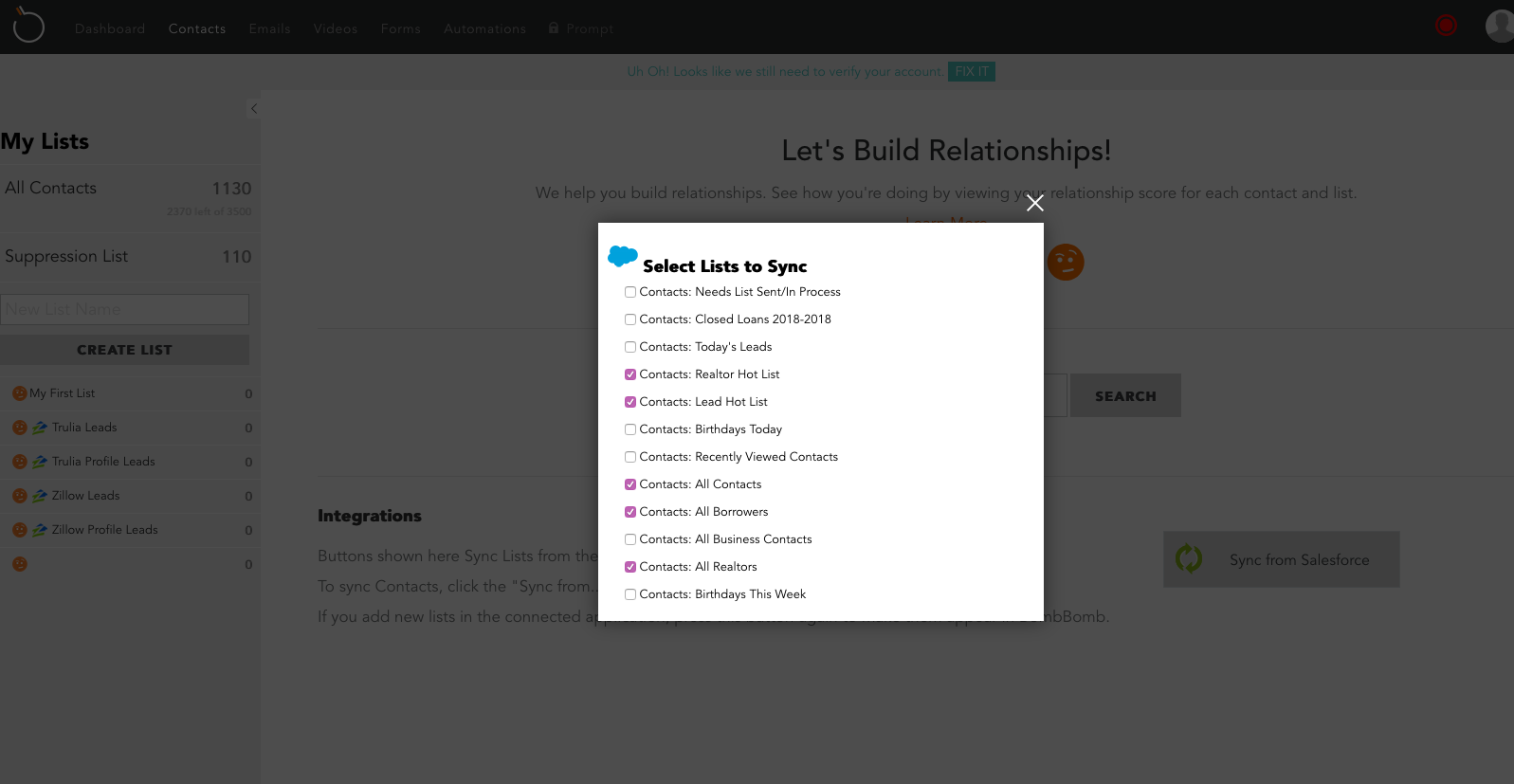 Check the boxes next to any lists you would like to sync from Jungo to BombBomb. The list views will appear on the left and will begin to sync.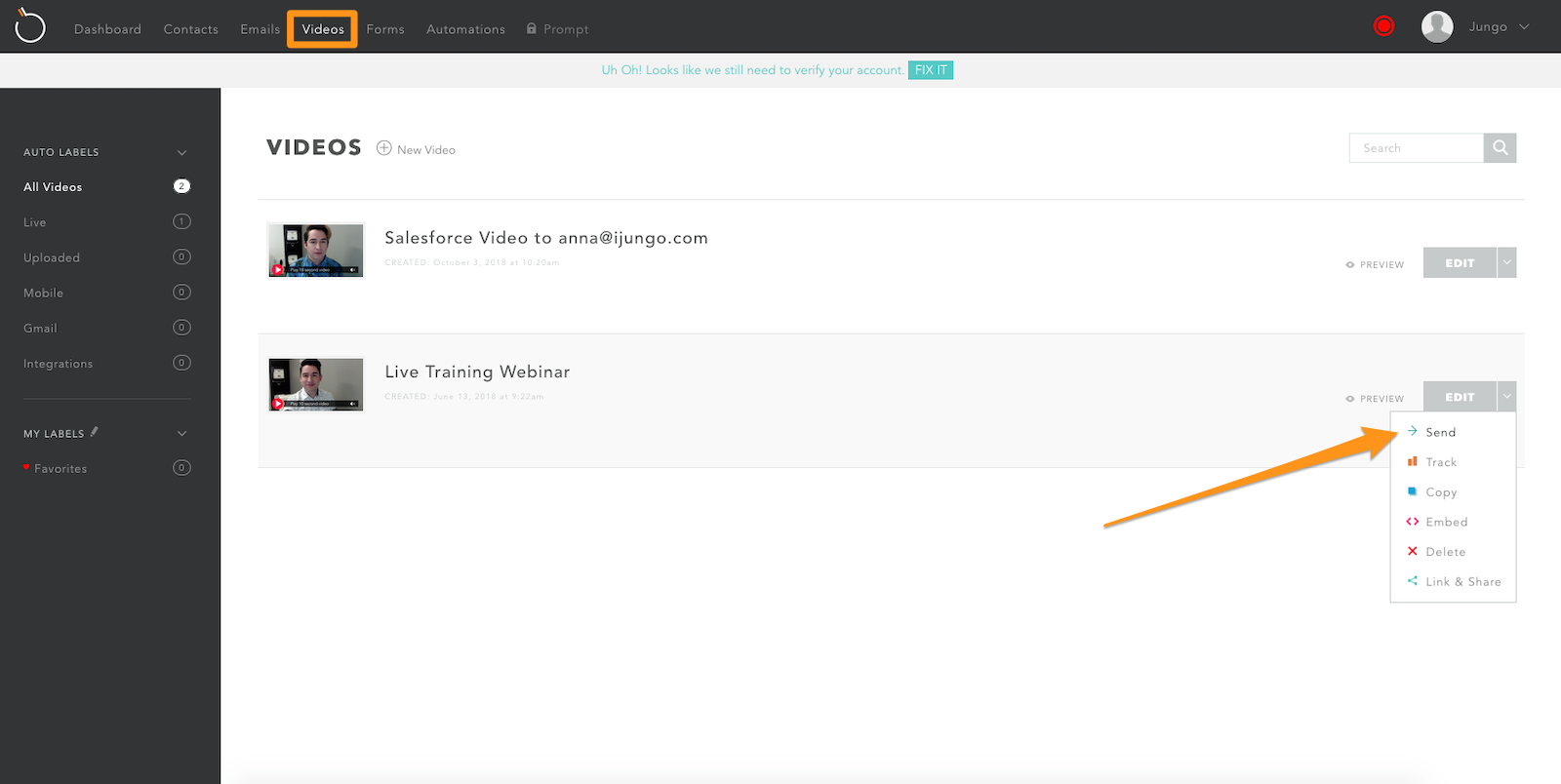 Next, click on the Videos tab on the top left of your screen. Then click on the dropdown arrow next to the video you'd like to share and click "Send."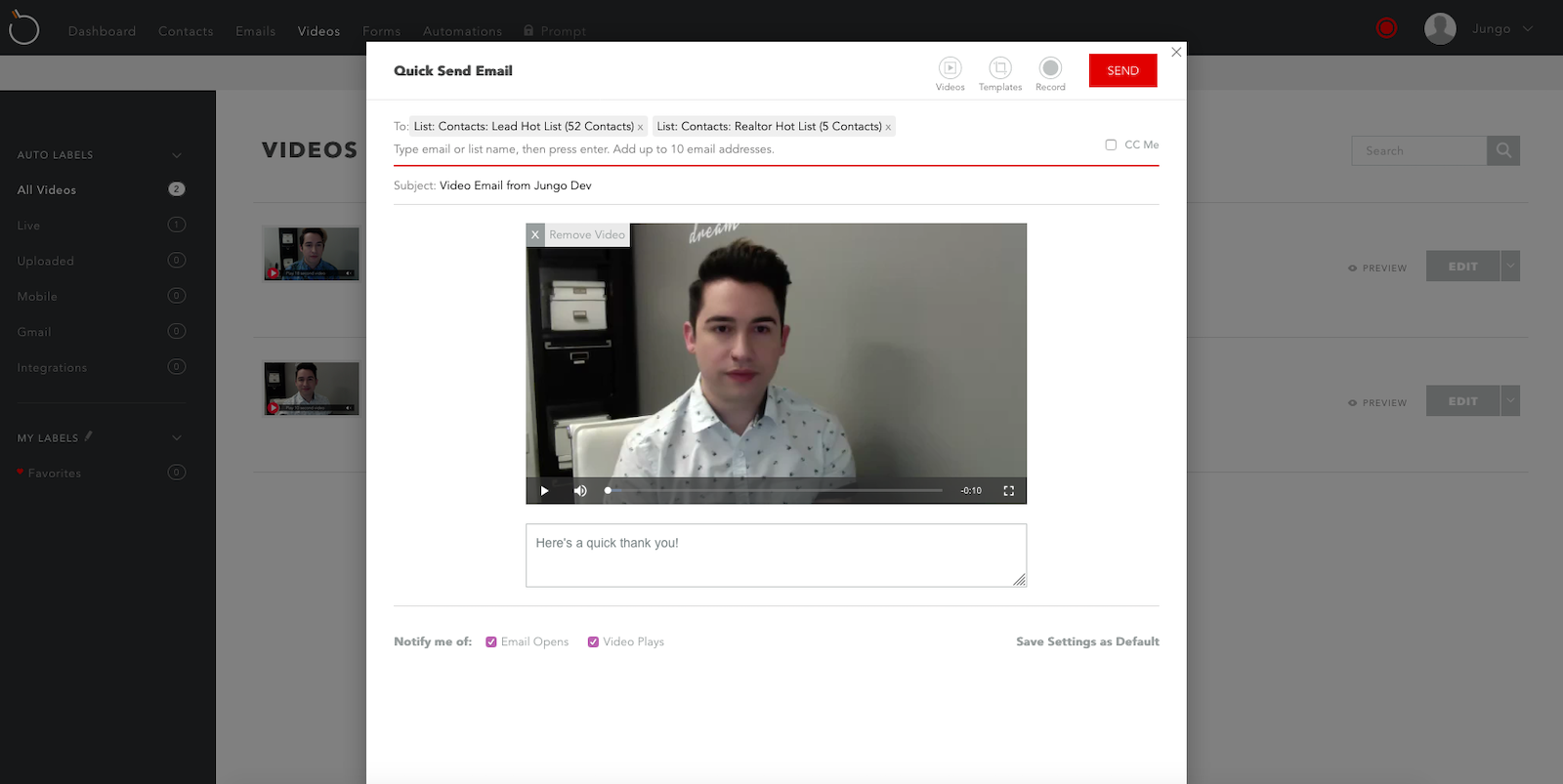 This will open up a Quick Send email, where you can add the name of the contact list you'd like to send to in the recipient line.
Now you are ready to go! Personalized video messages will allow you to humanize your business and see even more success!