kvCORE is Inside Real Estate's all-in-one platform and CRM. Every user of the kvCORE Platform will now receive a basic version of CORE Video, powered by BombBomb, at no cost. This will allow users to communicate with leads and contacts through personal, engaging videos.
What's the difference between BombBomb and kvCORE?
Great question! Here is a breakdown of features and prices to help answer that: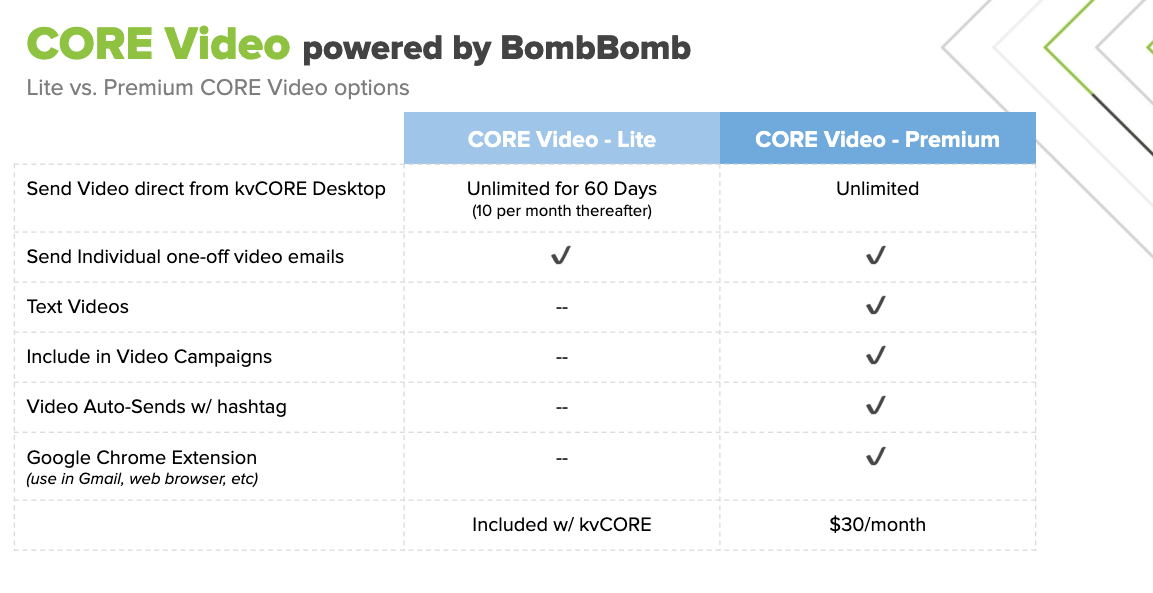 BombBomb Subscription: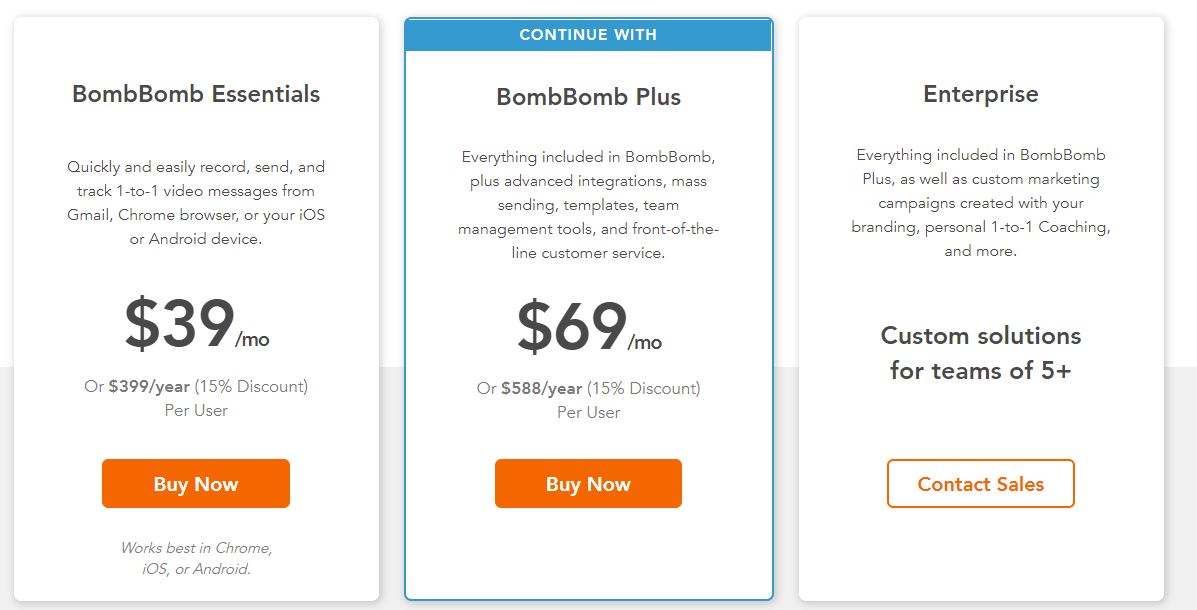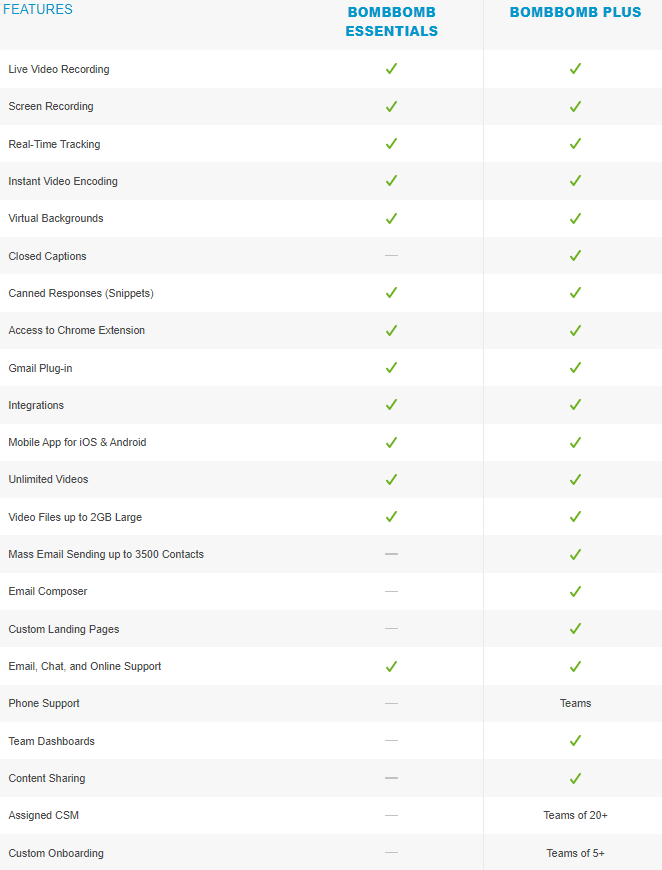 To receive the full suite of BombBomb video features, including video libraries, mass sends, robust campaigns, full mobile app integration and the Google Chrome extension, you have the option to upgrade your account to CORE Video Premium. Visit the kvCORE Marketplace for more information.
Here are a few resources for you kvCORE users. Learn how to send a CORE video and review the differences between the Basic and the Premium options.
If you need any help while using CORE Video, please reach out to support@insiderealestate.com.