Most real estate professionals use an average of 40+ applications to run their business. API Nation was built to solve that problem by being the conduit to connect the apps you use. It's a flat monthly $5 rate, no matter how many leads come through.
With the API Nation and BombBomb integration, you can connect these key apps.
You just go to my.apination.com/apps and select the two apps you would like to connect. We'll walk you through it using Facebook Ads as an example.
Step 1: Go to my.apination.com/apps and click on the BombBomb logo.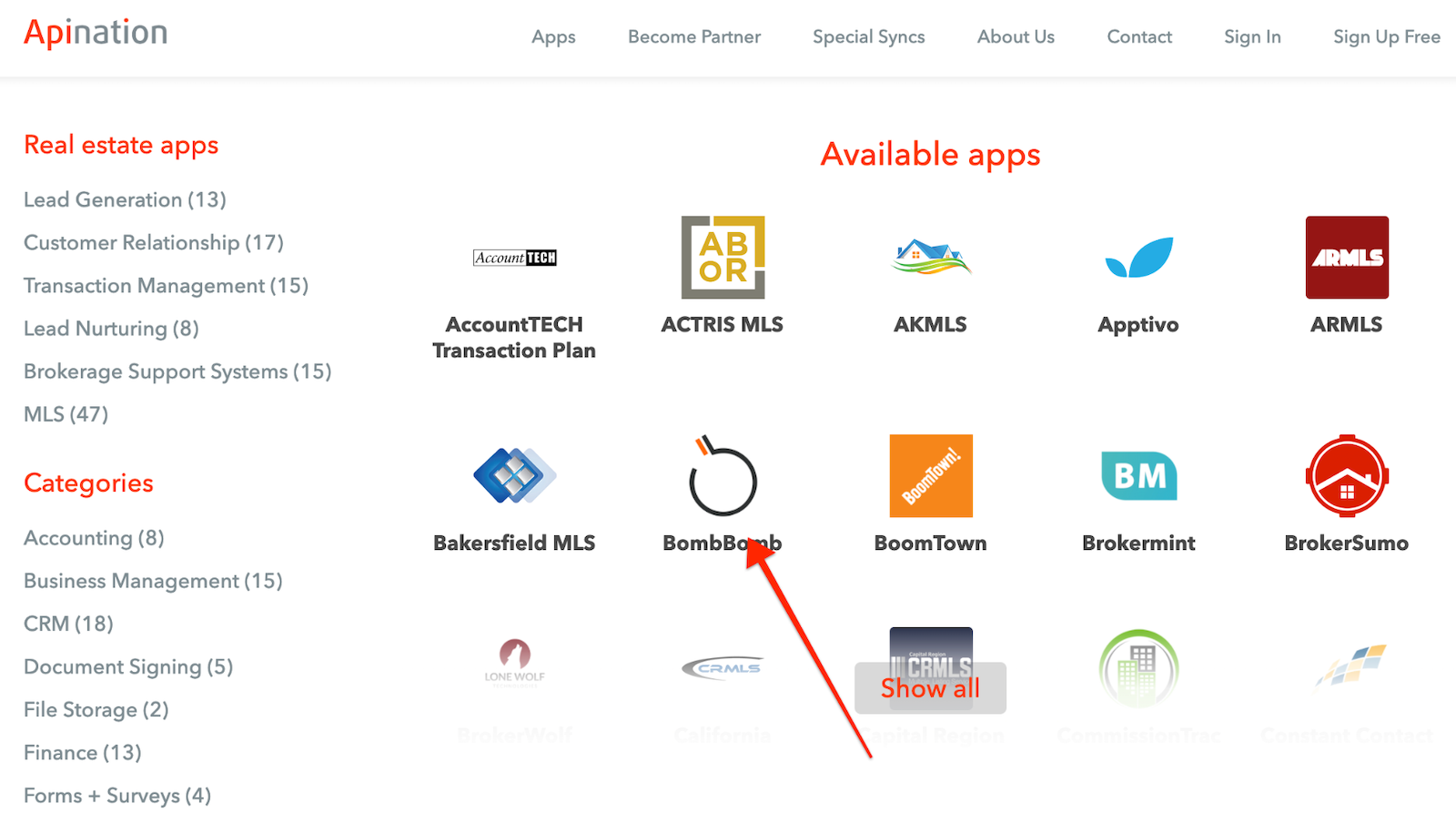 Step 2: Click the Facebook Leads Ad logo.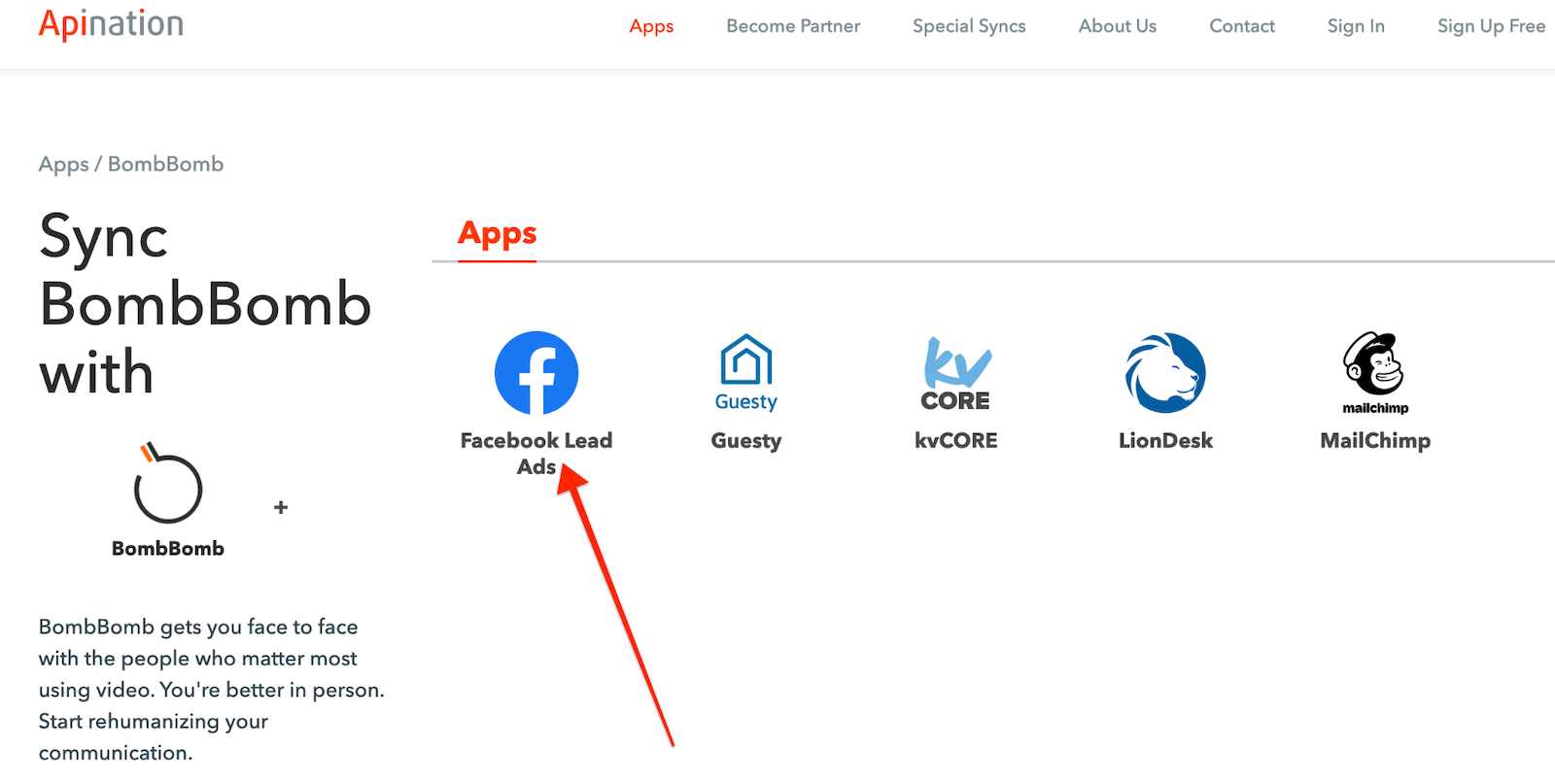 Step 3: Click "Sync Facebook Leads to BombBomb People."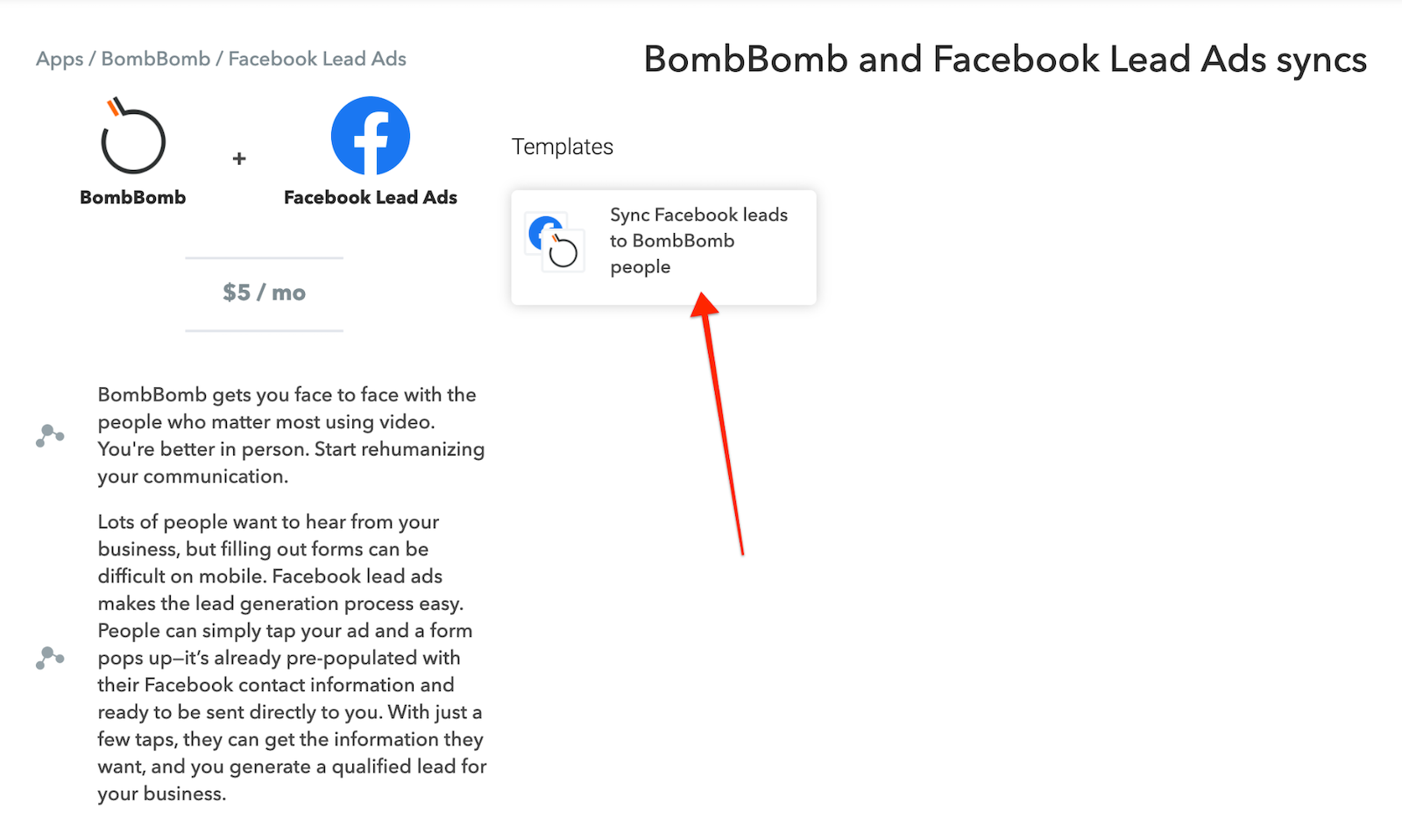 Step 4: Click "Connect Facebook Lead Ads."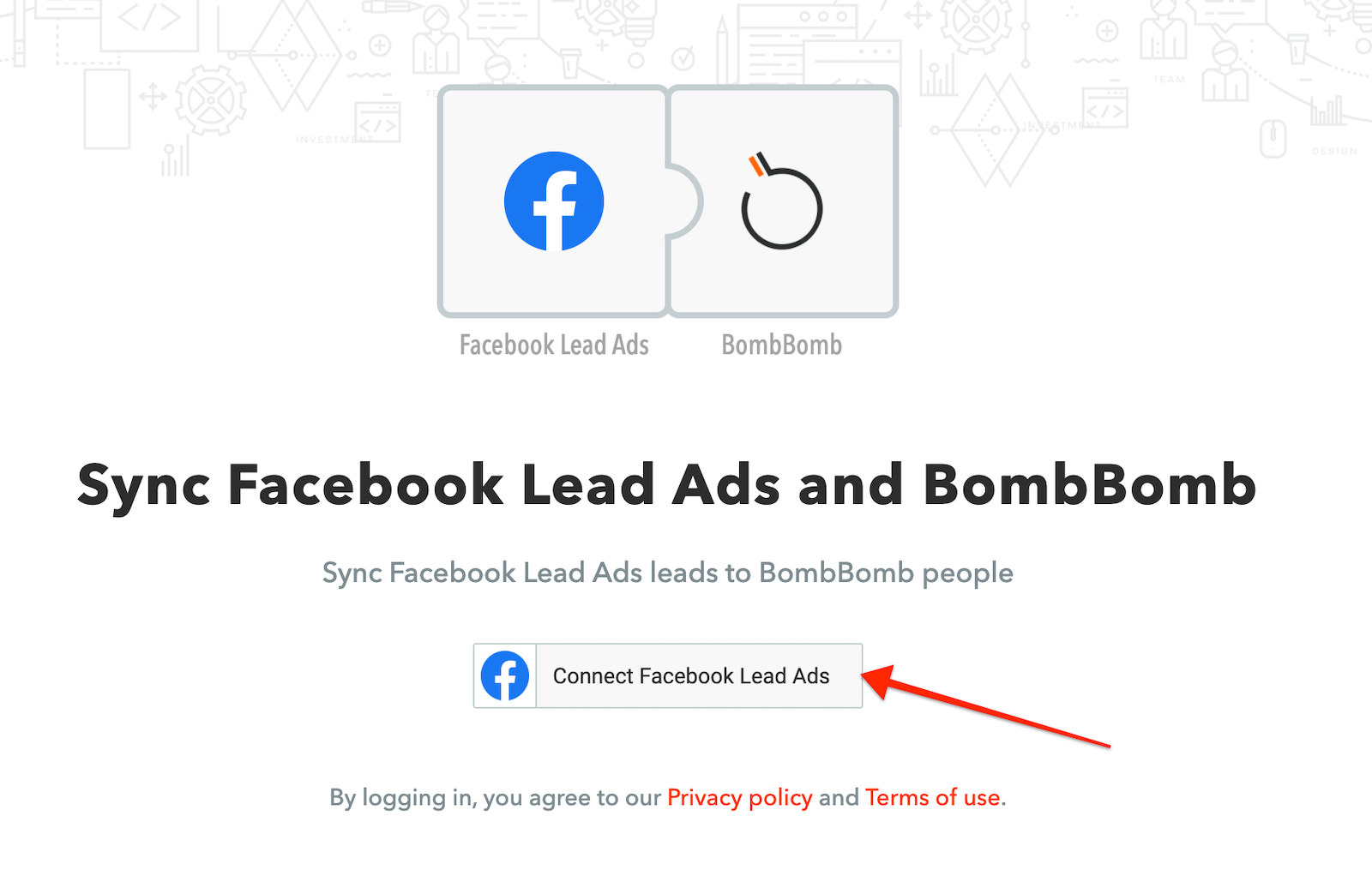 Step 5: Next, you'll need to sign into Facebook.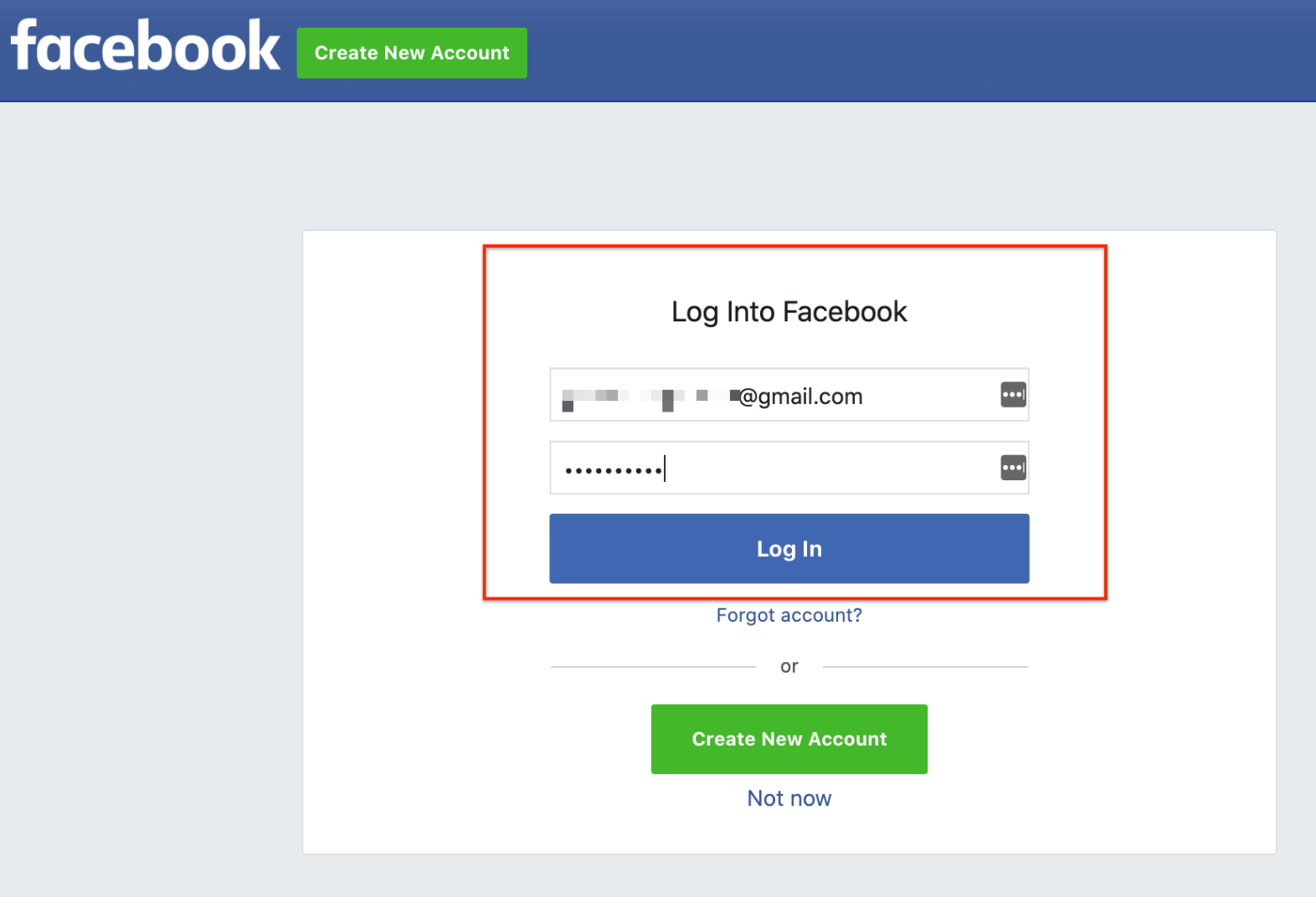 Step 6: Click "Connect BombBomb."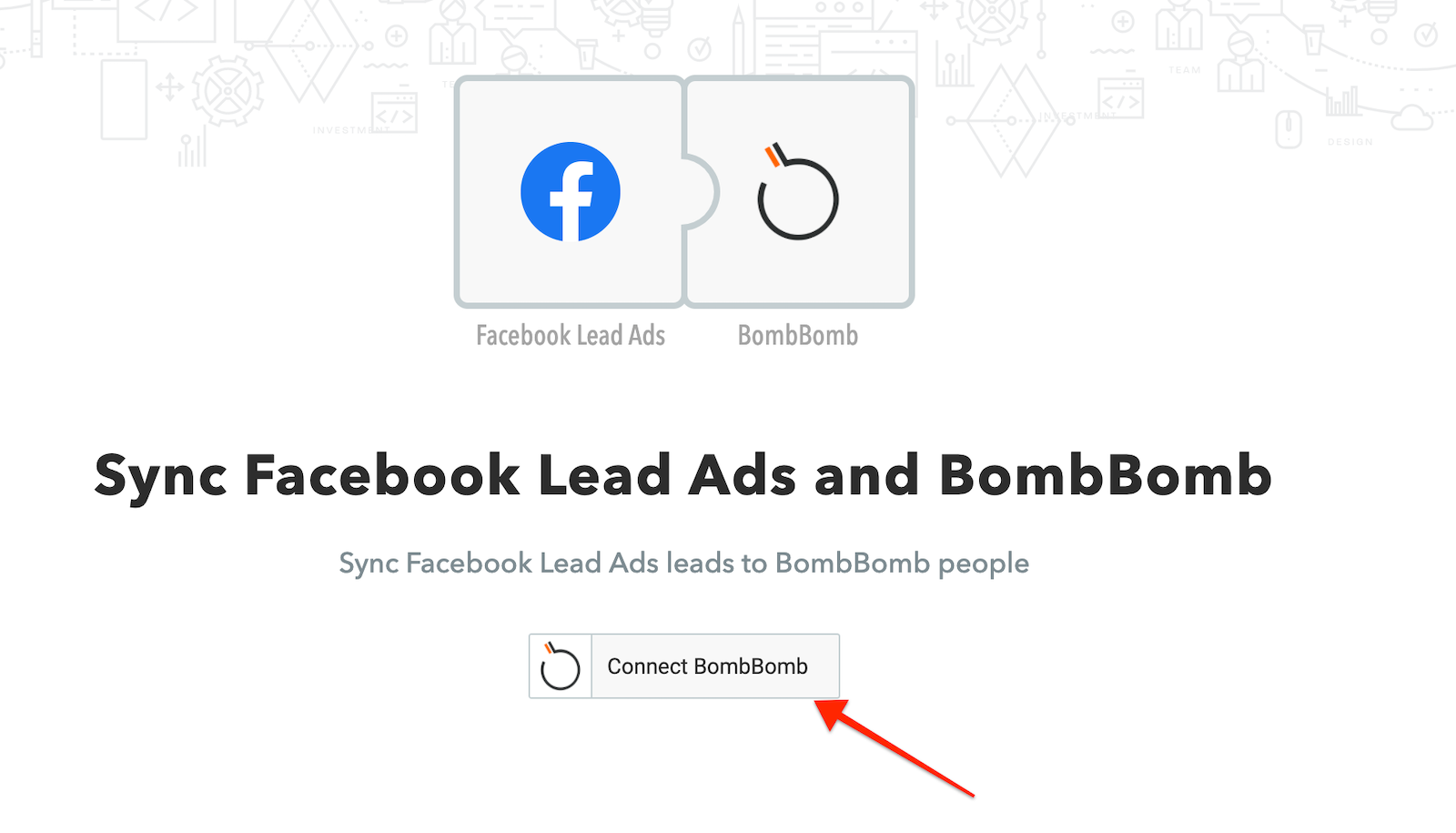 Step 7: You'll now sign into BombBomb and to authorize API Nation to access BombBomb.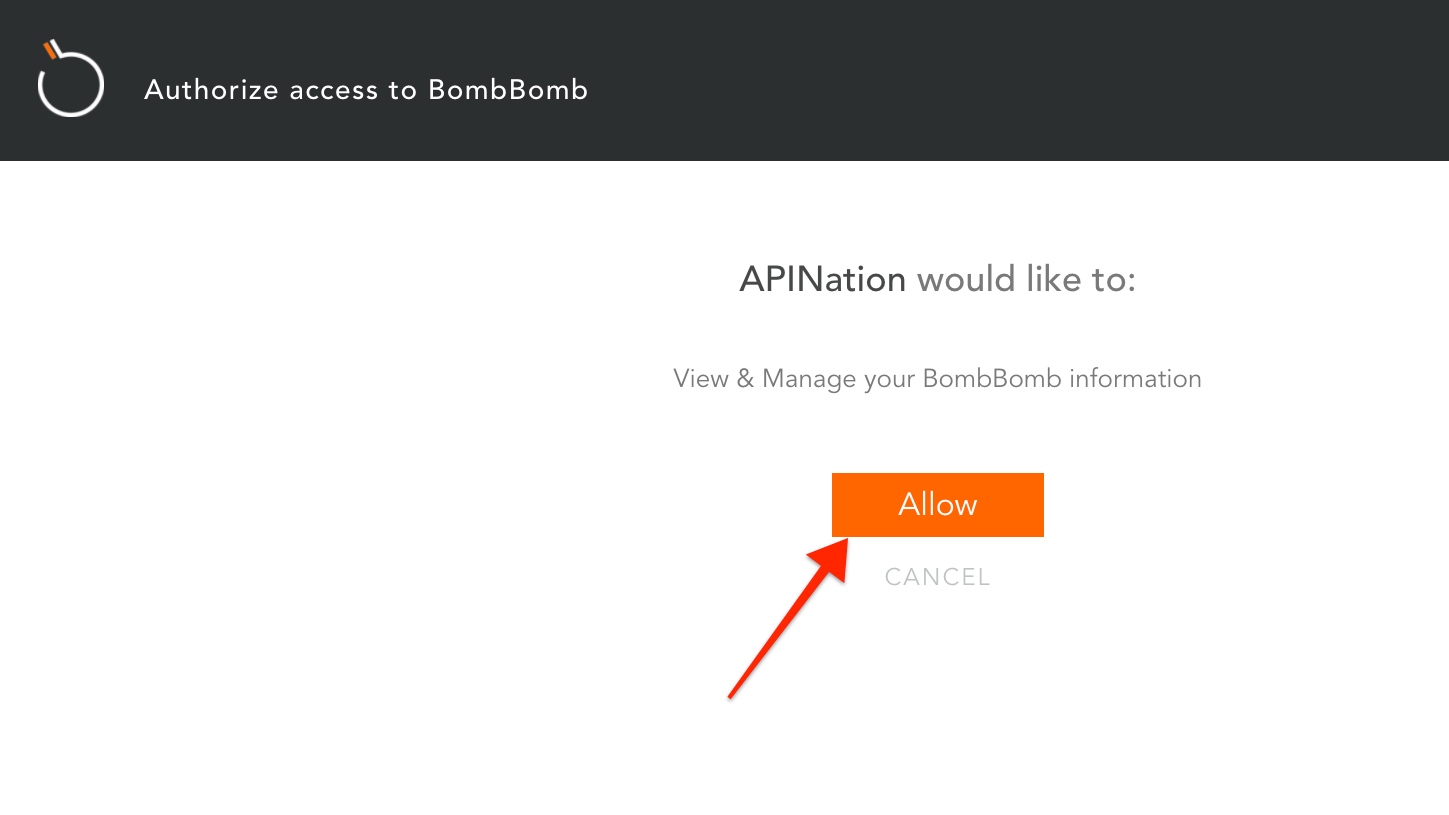 Great! Now that both apps are connected, we just need to configure a few things and hit the "Start" button.
Trigger
Select the Business Page that is running the ad.

Select the Lead Form you'd like to connect to BombBomb.

Save your selections.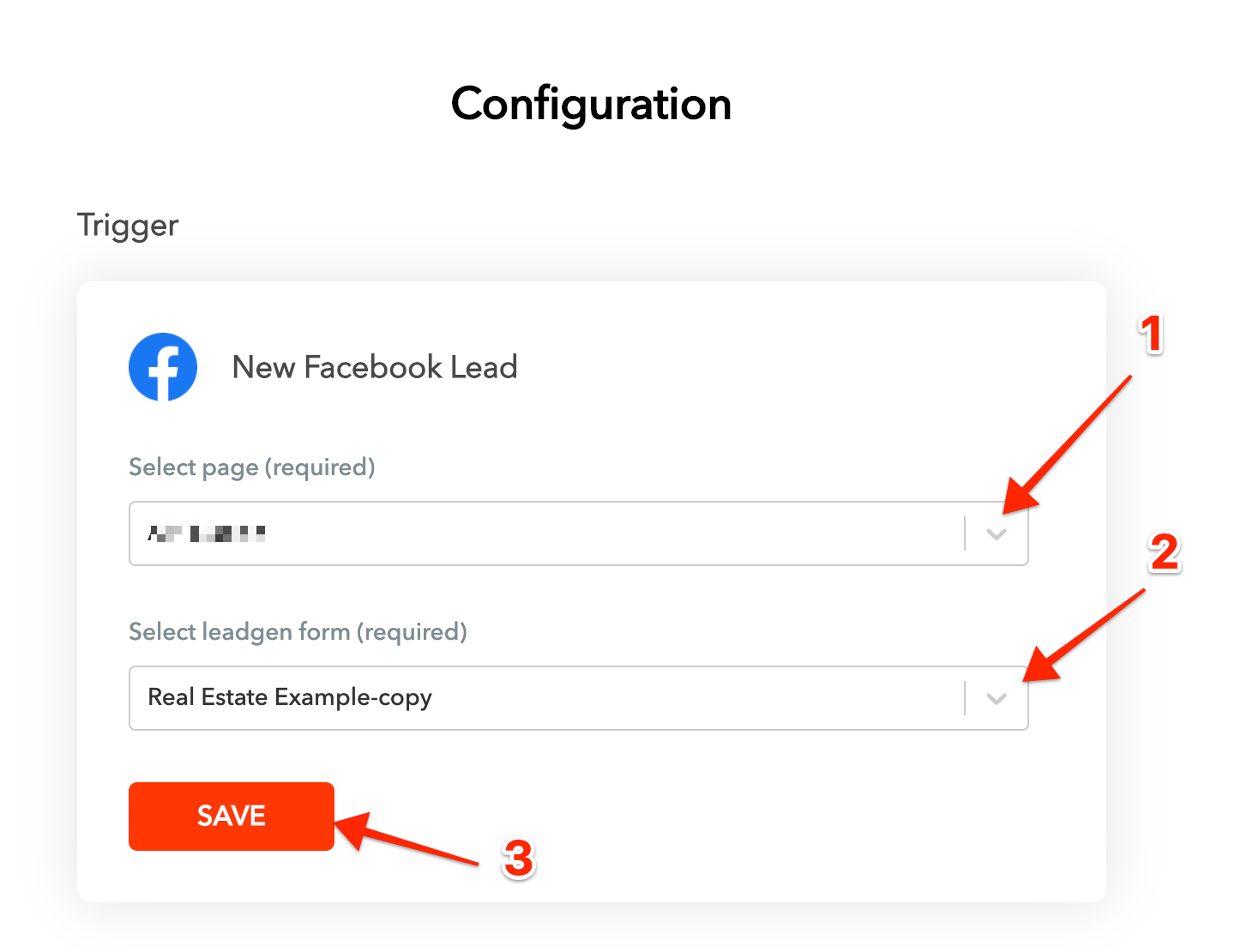 Action
Select the List you would like the Lead added to.

Select the Drip you would like the Lead added to (optional).

Save your selections.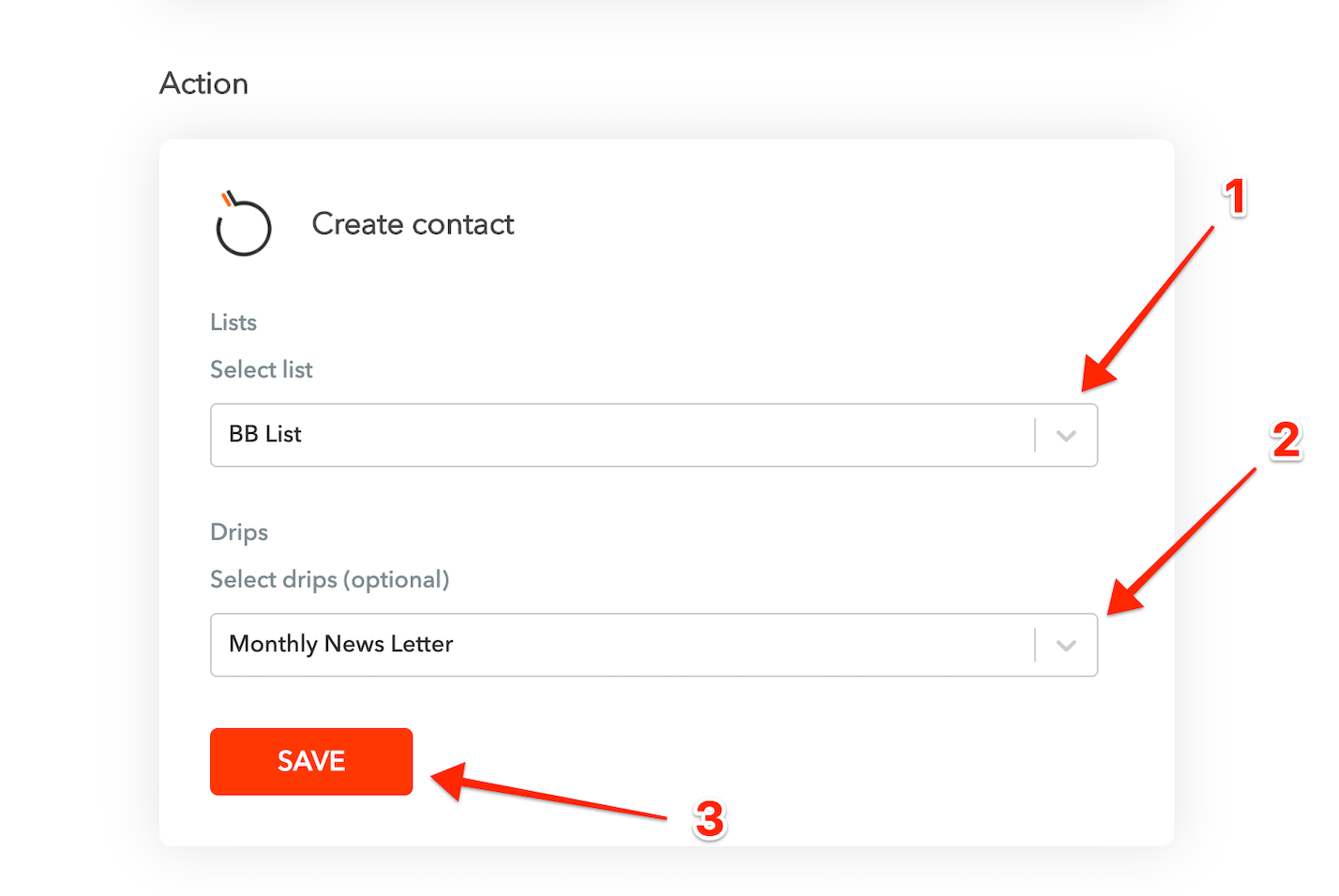 Mapping
Click the field on the Facebook side and then the corresponding field on the BombBomb side.

Save your selections.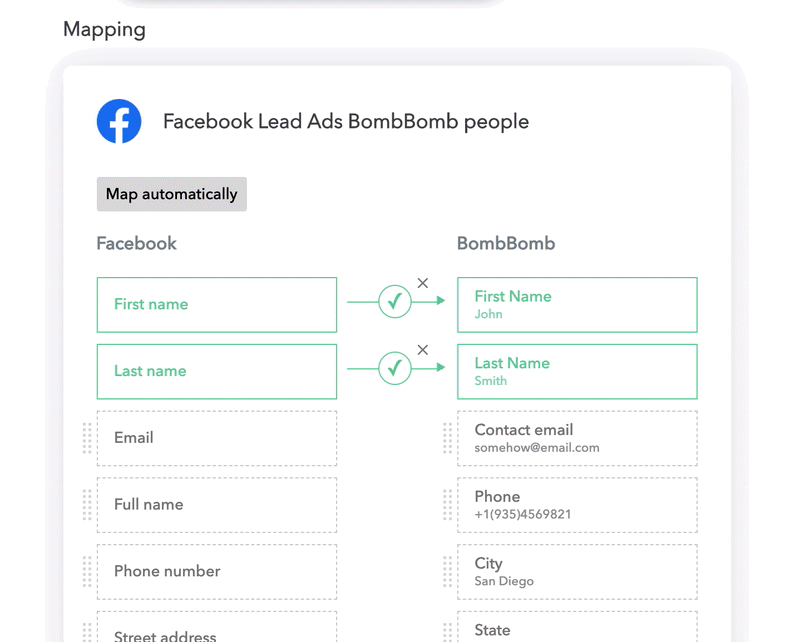 Scroll to the top and click Start. Finally, all you need to do is add your credit card info for the flat $5 a month. The app logos will light up letting you know the integration is running.
Now every lead that clicks on your Facebook Lead Ad will get added right to your preferred list and/or drip in BombBomb.