Your API Key — or "application programming interface key" uniquely identifies you so that you can authenticate yourself on various integrations.
If an integration is asking for your API key, here is where you will find it within your BombBomb account.
Step 1: Hover over your name in the top right of your BombBomb web application, and click on "Integrations."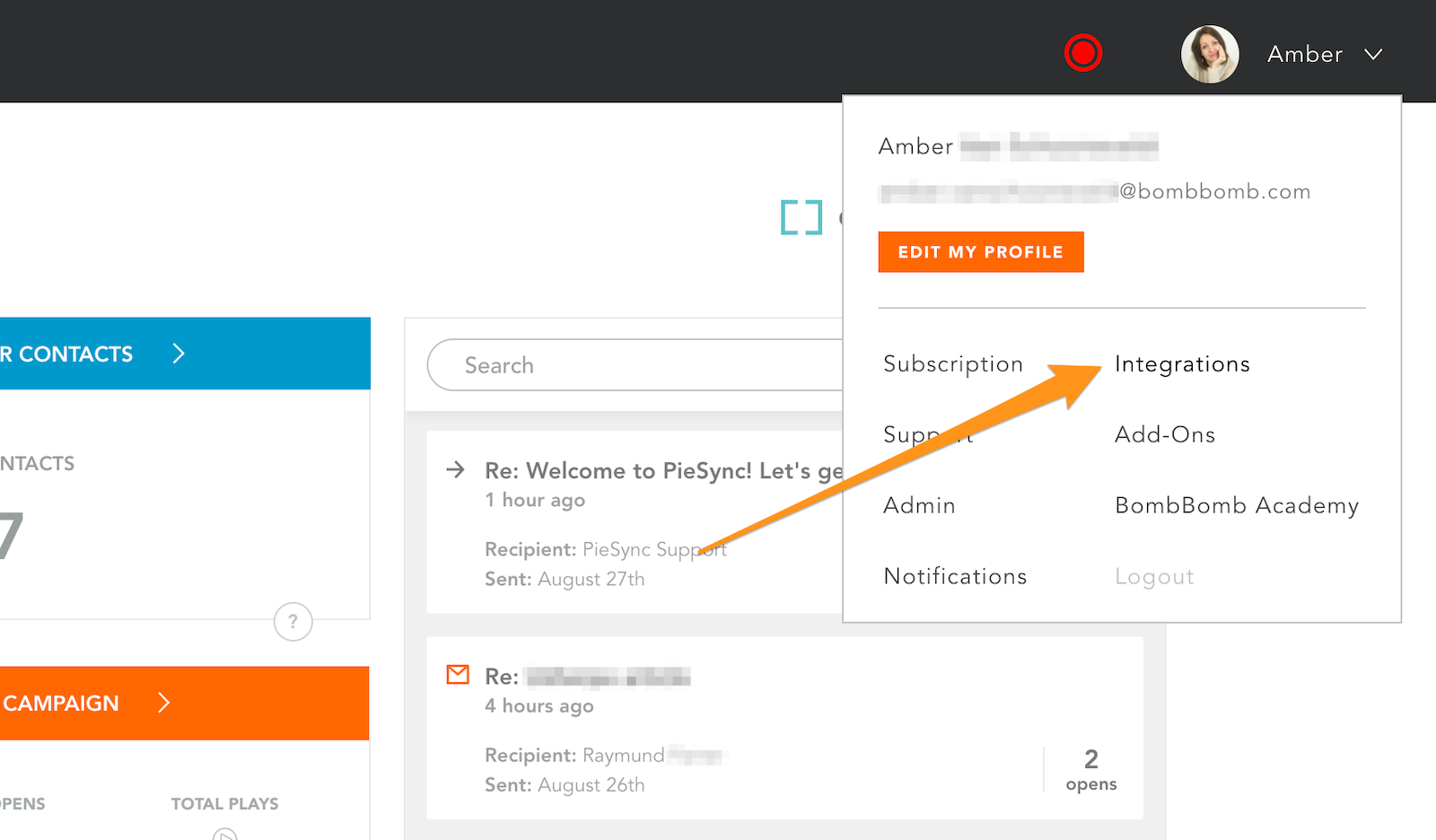 Step 2: At the top right of your screen, you will see "My API key." Just underneath this will be your API code. Click the "Copy" button underneath your API Key, so that you can paste it wherever it's needed.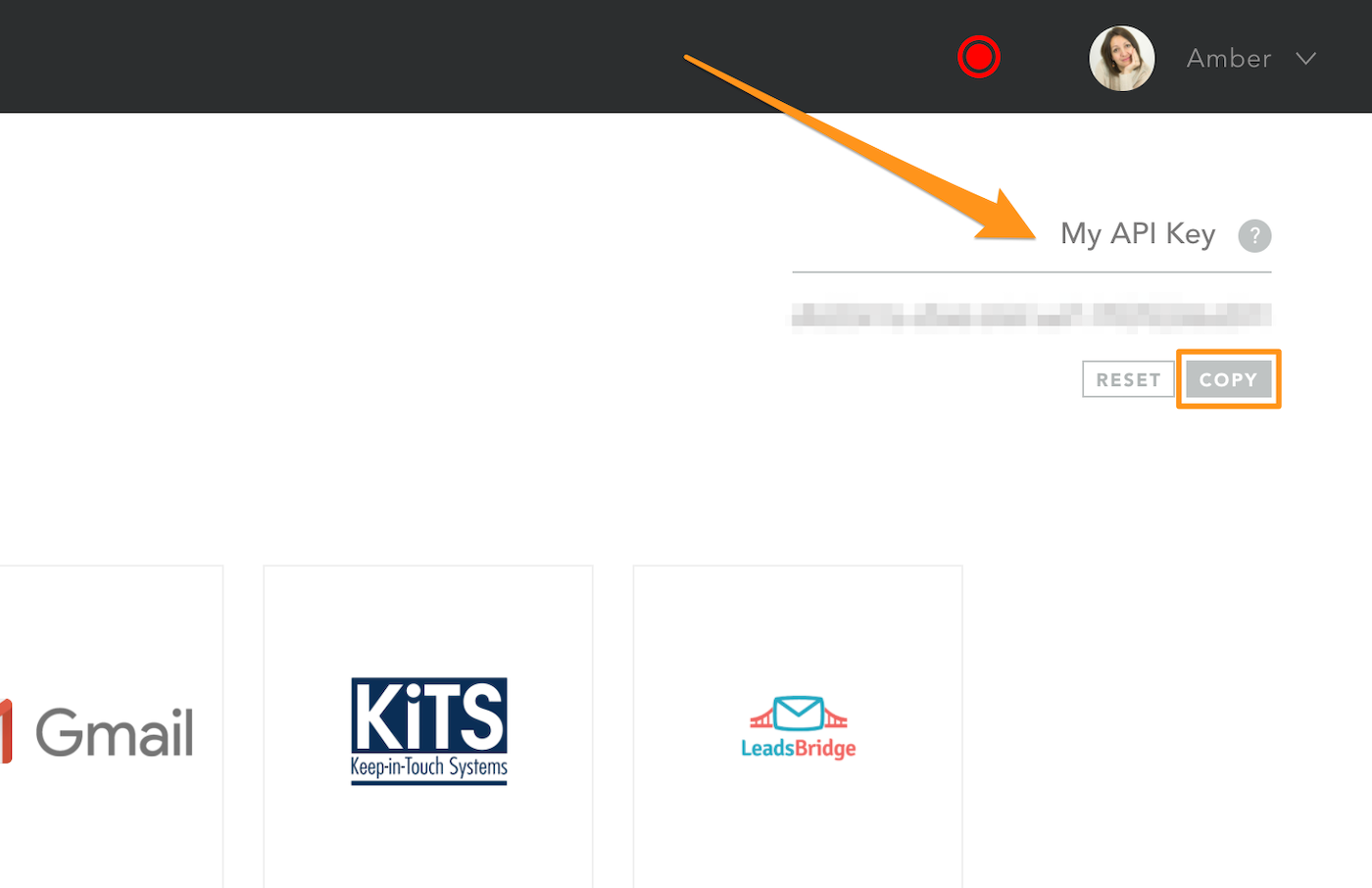 Note: API keys are not provided here for Bombbomb essentials platforms.