BombBomb's Stikkum integration will allow you to send personal, relevant video messages so that your mortgage clients won't slip away. The Stikkum and BombBomb integration will allow you to automatically send video responses to leads and clients, making impactful and memorable impressions—all without leaving Stikkum.
Watch this video to learn how, or read these simple, step-by-step instructions to get started!
To connect your Stikkum account with BombBomb:
Step 1: In your BombBomb account, hover over your name in the upper right corner and click "Integrations."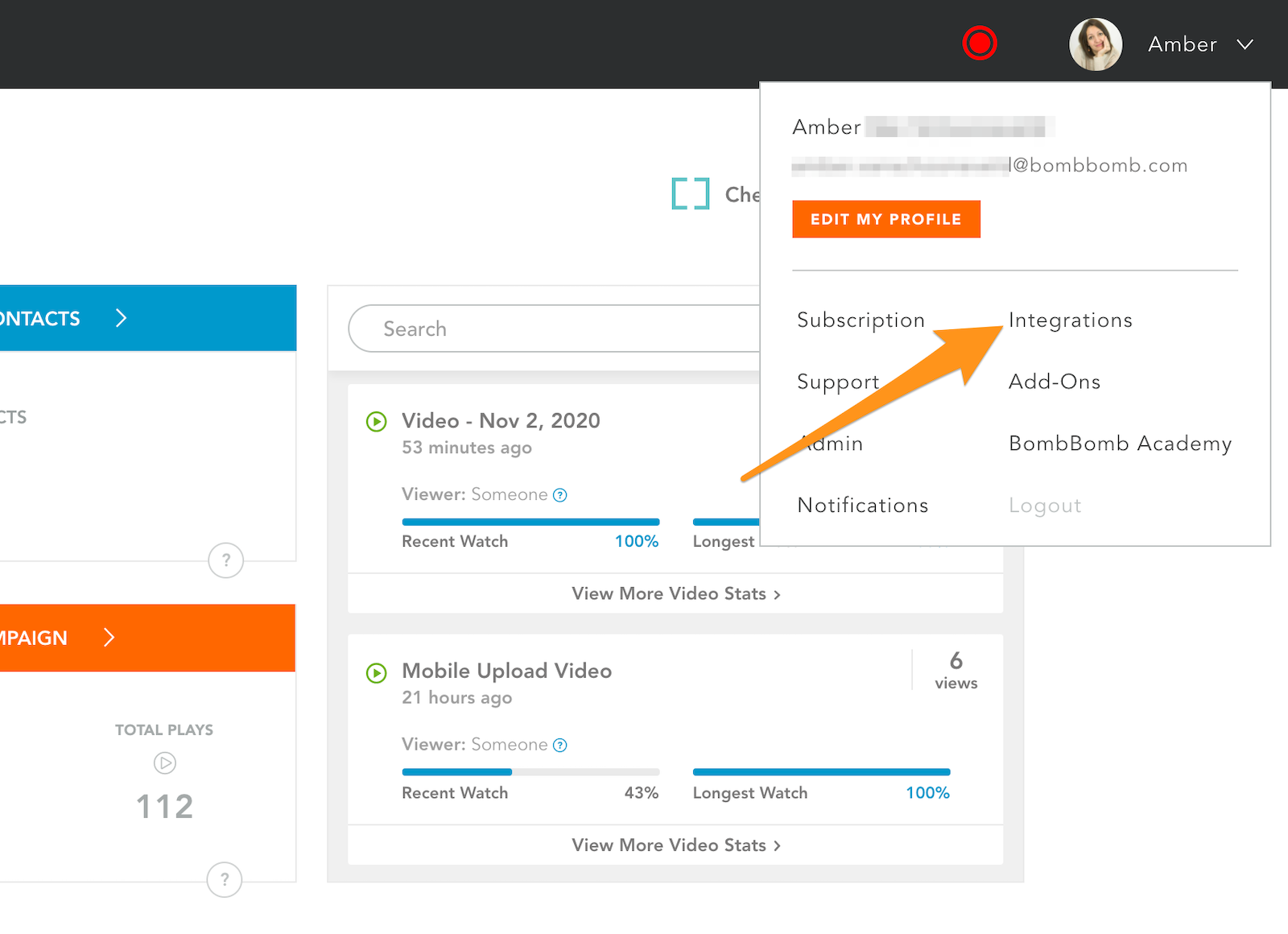 Step 2: You'll see your API Key in the upper right corner of the Integrations Page. Click "Copy."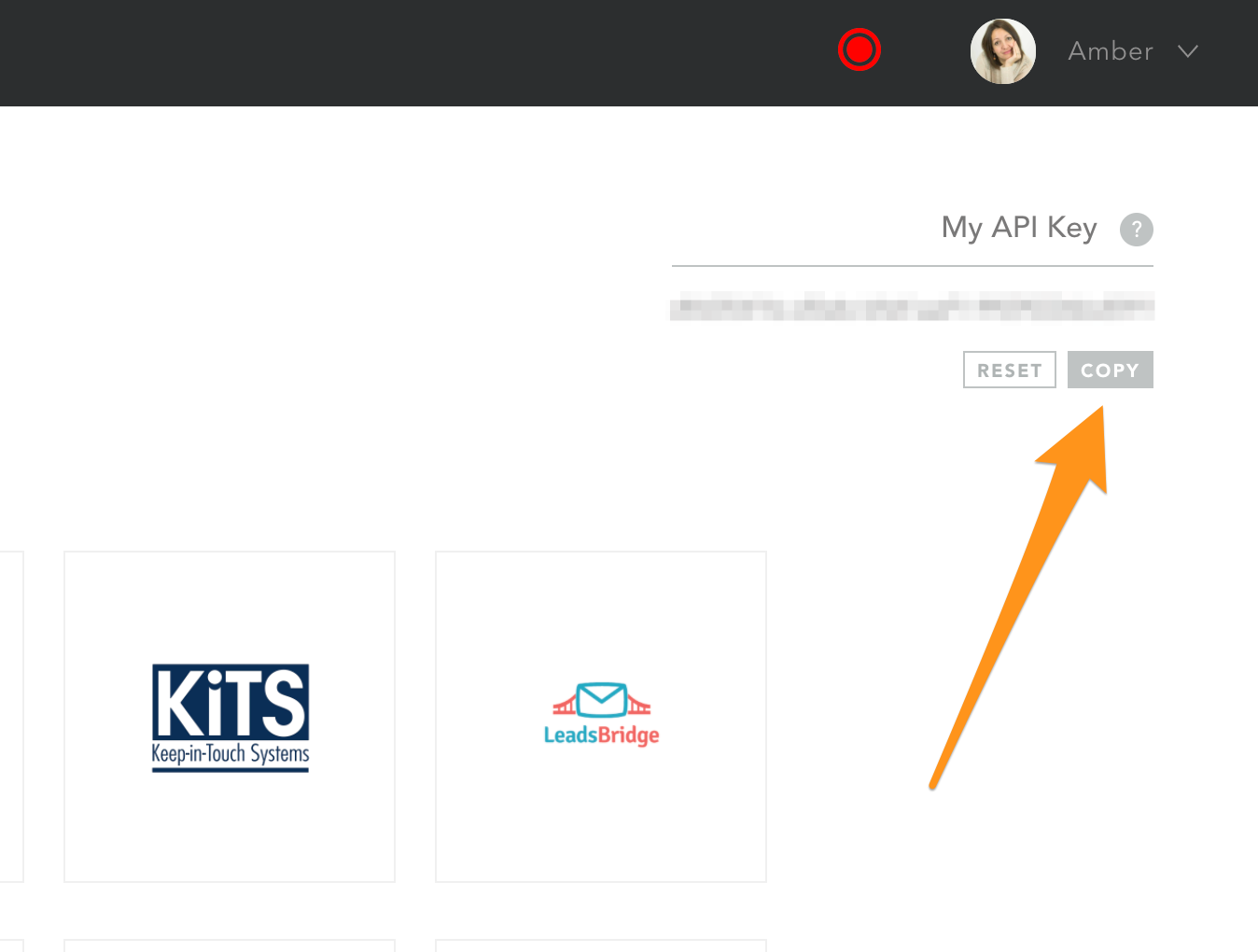 Step 3: In your Stikkum account, click on "Settings" in the left panel.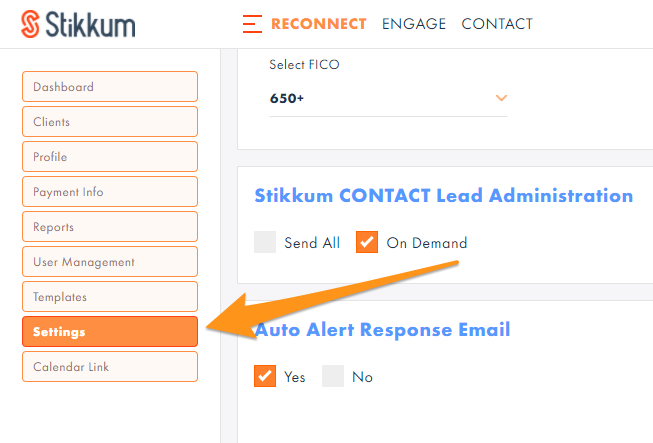 Step 4: Scroll to the bottom to "BombBomb API Key," paste your API Key in this field (CTRL + V on a PC and CMD + V on a Mac), and click "Save."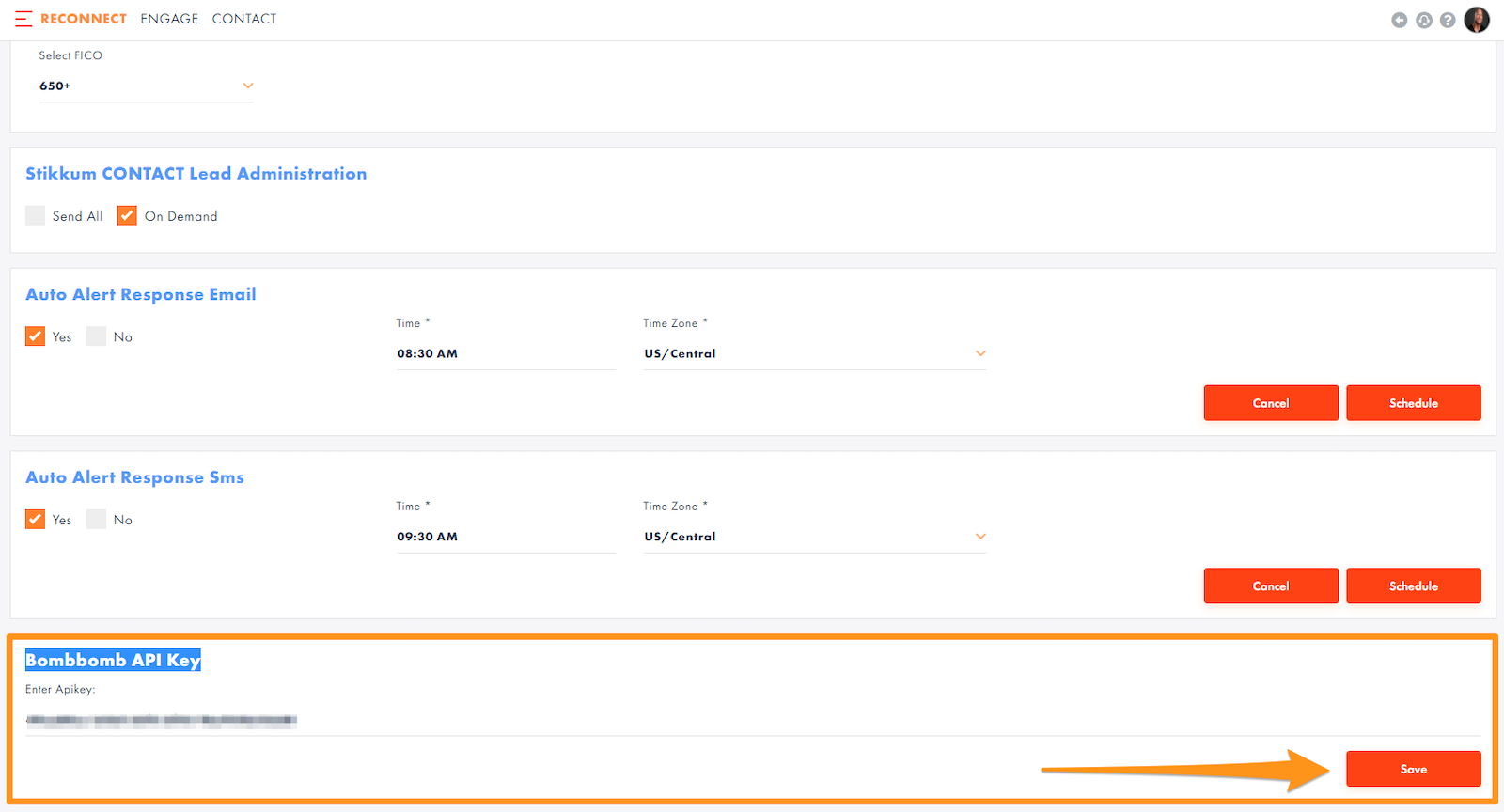 Now you're all set up! All the videos you've recorded and saved in your BombBomb library are available to be sent from your Stikkum account.
To send videos from Stikkum:
Step 1: Open an email to a client, and click the Video icon in the Menu bar.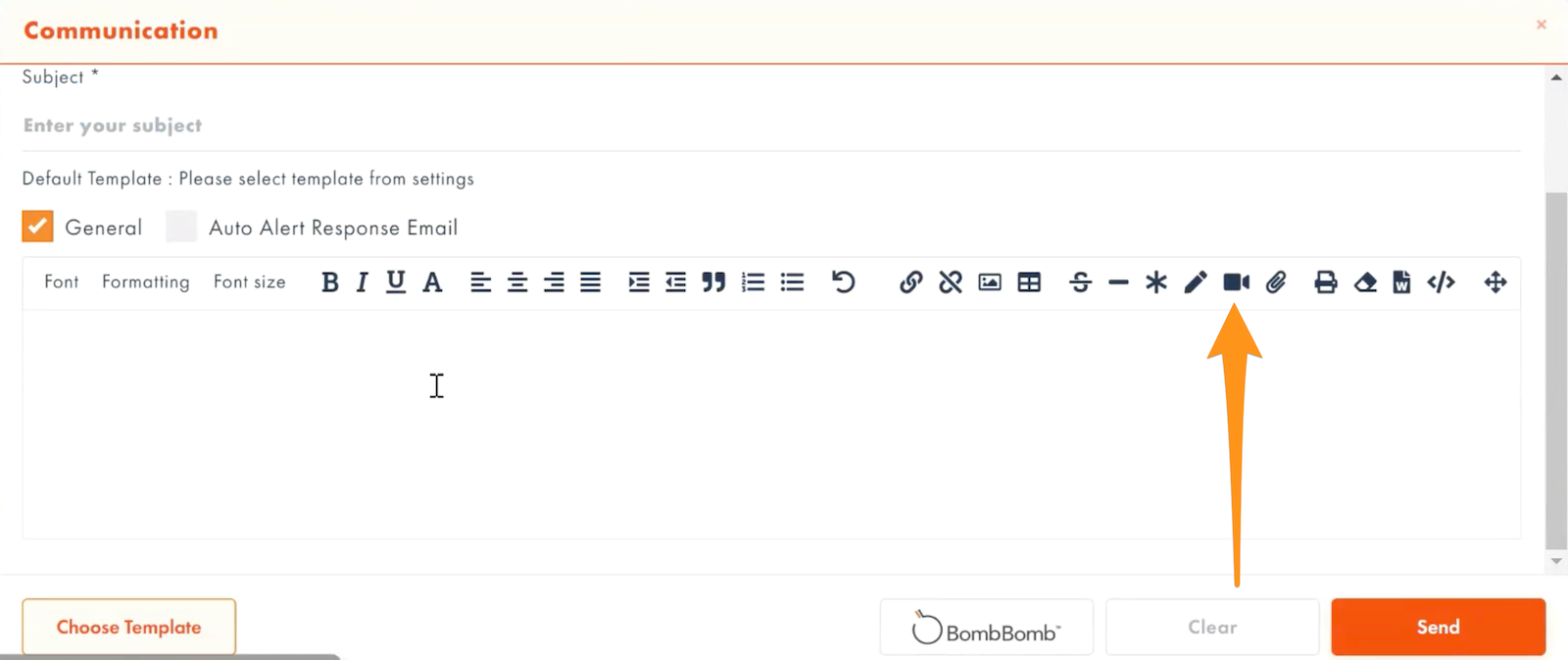 Step 2: This will open your BombBomb video library. Click the checkbox below the video you'd like to insert and click "Select."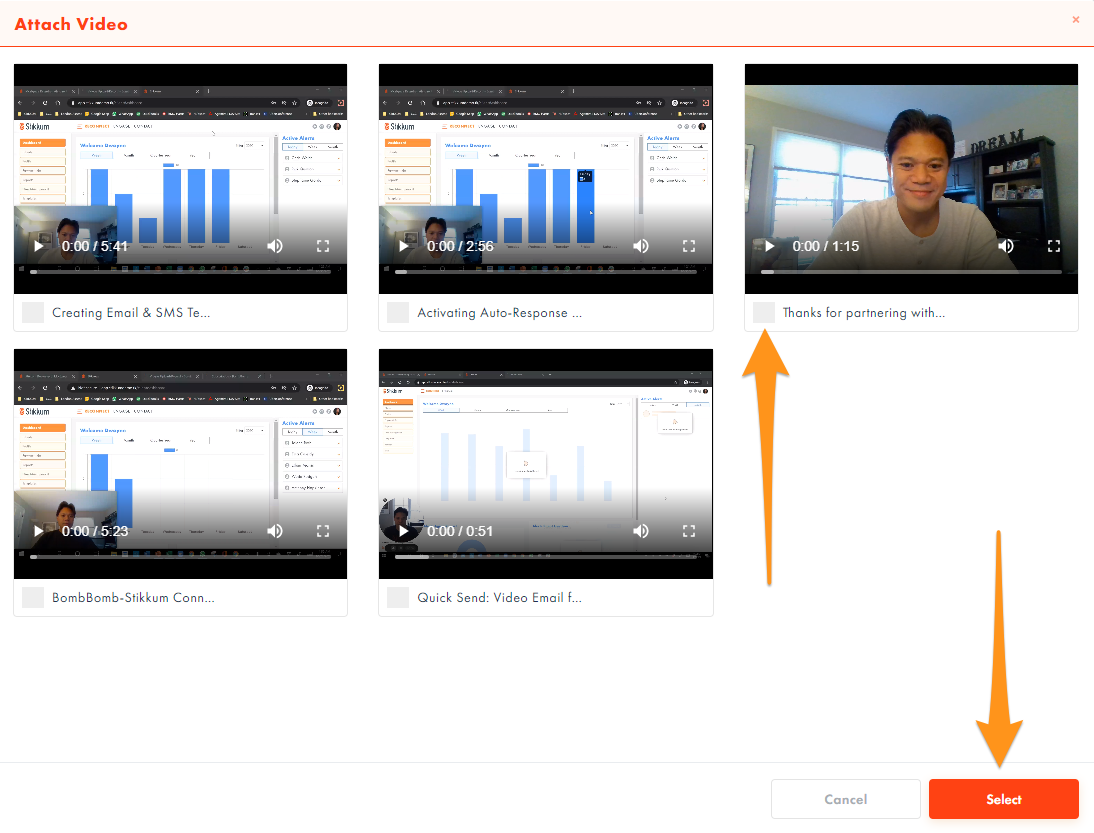 Step 3: Your video will be inserted in your email. Write some supporting text for your video and send it off.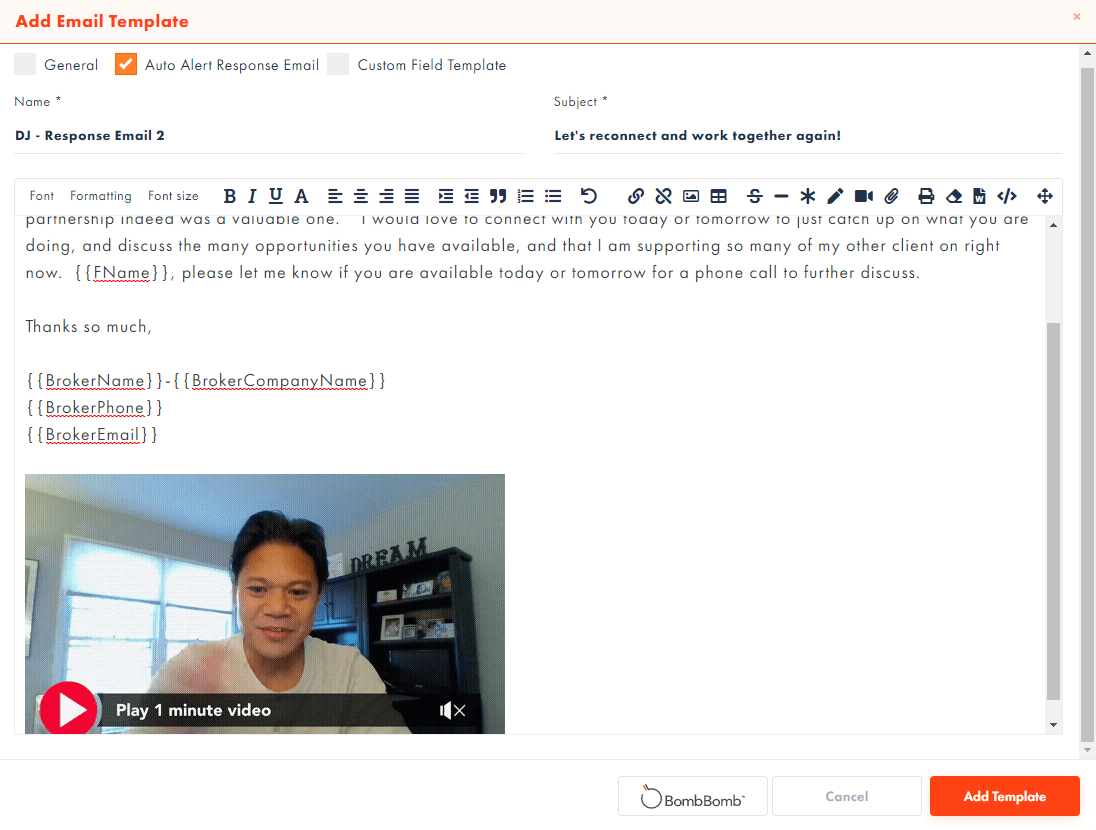 You can also add videos to email templates, using the same Video icon, in order to include evergreen videos in your automated emails. You can know you are making a personal and authentic impression with BombBomb videos!