Do you want to make your Outlook emails even more authentic, relatable and impactful by including video? BombBomb's Chrome extension makes it easy to do just that. Right from your Chrome url bar, you'll be able to record videos, embed them in your Outlook emails, and track views.
Note: Do you have an Outlook 365 account? Check out our Outlook Add-in!
The Chrome extension will also enable BombBomb videos and tracking in your Gmail account. (If you'd like to turn that off, read here.)
Watch this video or read the step-by-step instructions below to learn how to use BombBomb's Chrome extension in Outlook.
1. Install the Chrome Extension
Go to Google and search "Chrome web store." Select the Chrome Web Store Extensions link in the results. In the search bar on the left, type in "bombbomb" (with two B's in the middle). Once you've found us, click "Add to Chrome" and then the "Add Extension" button on the pop-up.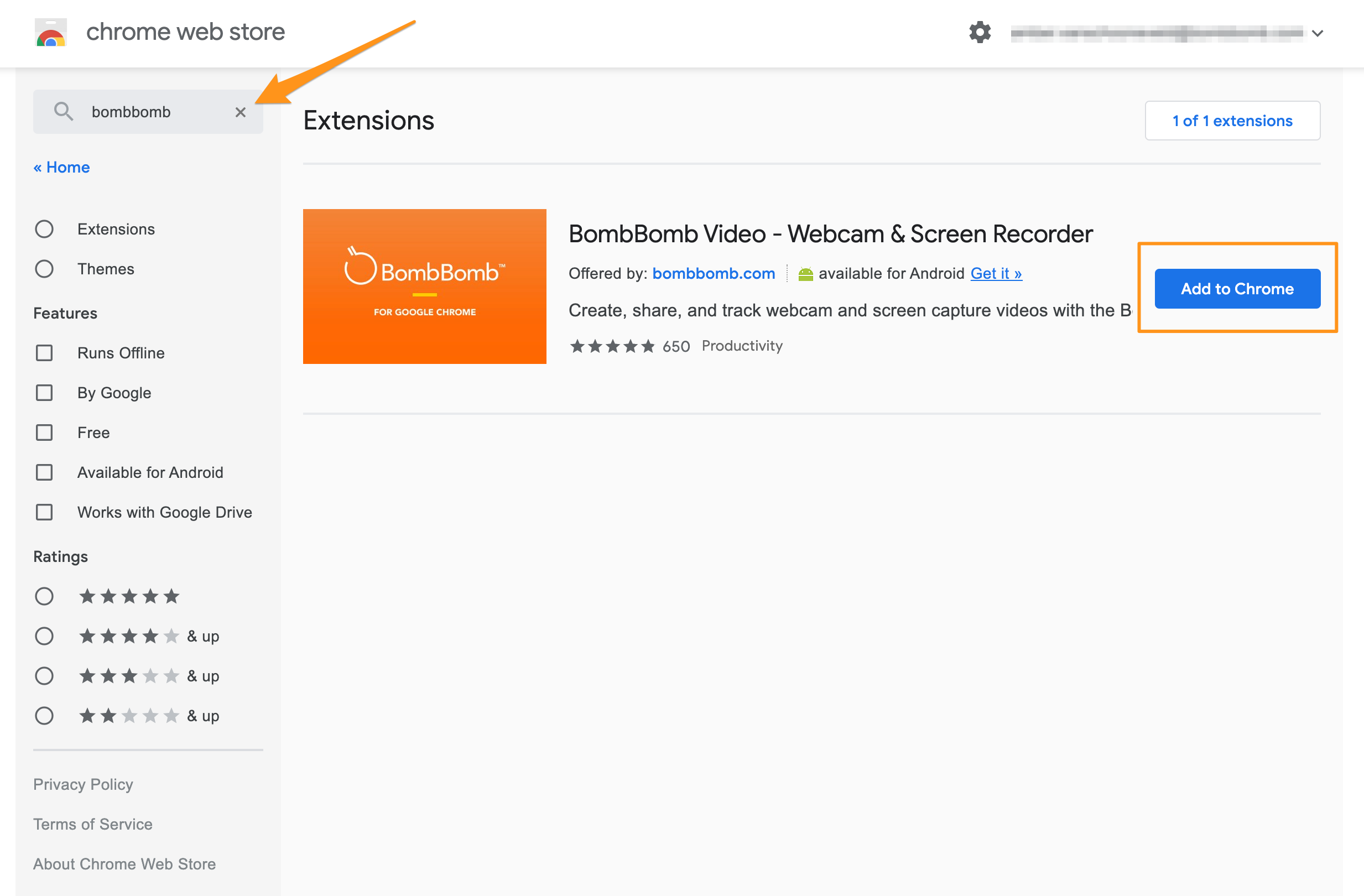 2. Pin the extension
You can find any extension you've added to Chrome by clicking the puzzle piece icon to the right of your url bar. To make sure the BombBomb extension always shows up on your url bar, click the Pin icon to the right of "BombBomb Video." Then click on the extension to open it.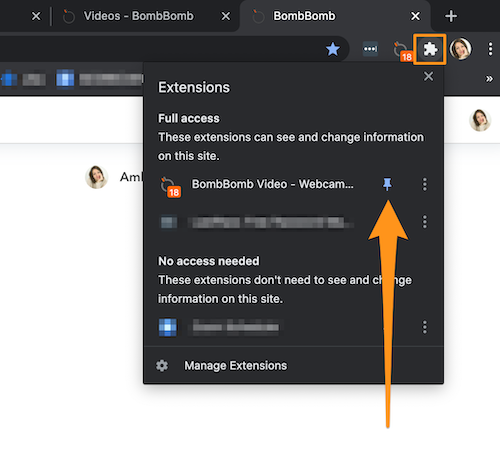 3. Record a video
Once you have opened the BombBomb extension, it will open on the "Record" tab. You have two choices from here:
Camera only: Use this to record a video of yourself.
Screen recorder: Use this to record your screen. (You will have an option to record yourself on your screen as well.)
Select which you'd like and click "Launch Recorder."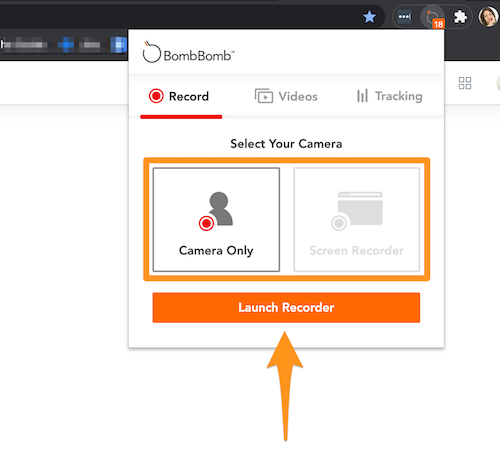 Once you launch the recorder, you can use the icons at the bottom to switch to screen recorder by hitting the record button in the left corner, adjust your microphone and camera settings by clicking the Gear icon in the right corner, or begin recording by hitting that red circle!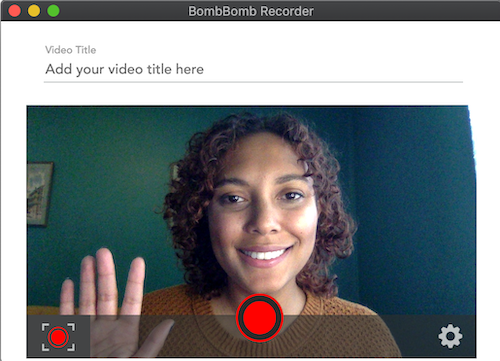 4. Save your video
After you've recorded your video, you have a few options. You can watch it by clicking the Play icon. You can re-record it. You can add your CTA, or Call-to-Action banner, if you want them to be able to click to a link. And you can choose a thumbnail. (Note: Choosing a thumbnail will override your animated gif!) Once you're happy with your video, give it a title and click "Save."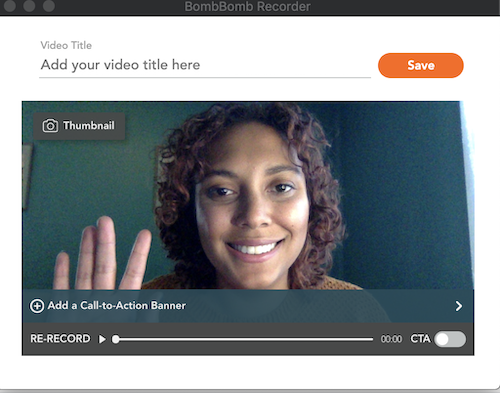 5. Click "Copy for Email."
After you've saved your video, you'll be taken to our Share screen. From here, click "Copy for Email." This will copy the embed code for your Outlook message.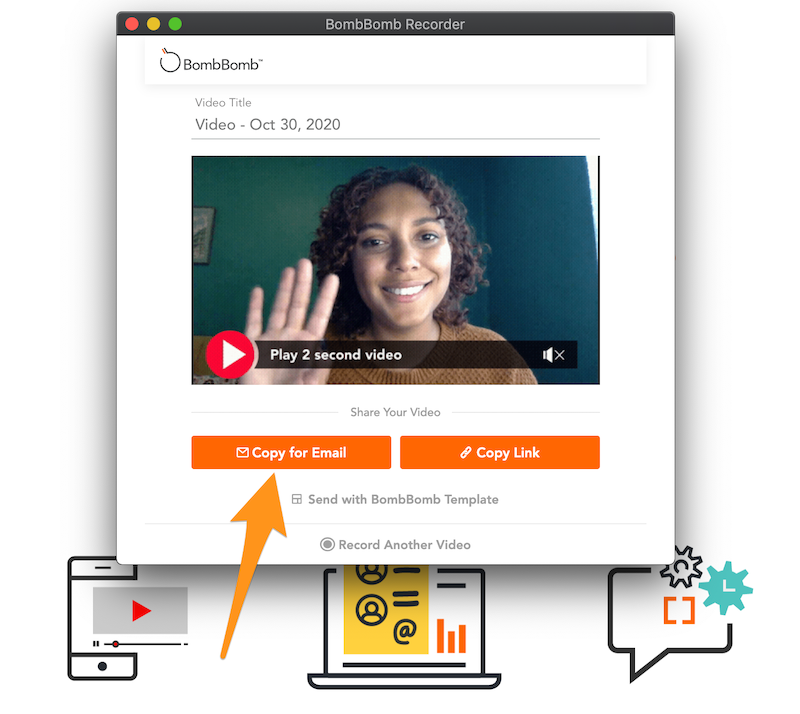 6. Paste the embed code in your Outlook email.
Paste (Ctrl+V on a PC or Cmd+V on a Mac) the code into your email body text. This will embed the animated preview into your Outlook message! Add a sentence or two above and below your video to encourage your recipient to watch your video and to avoid spam filters!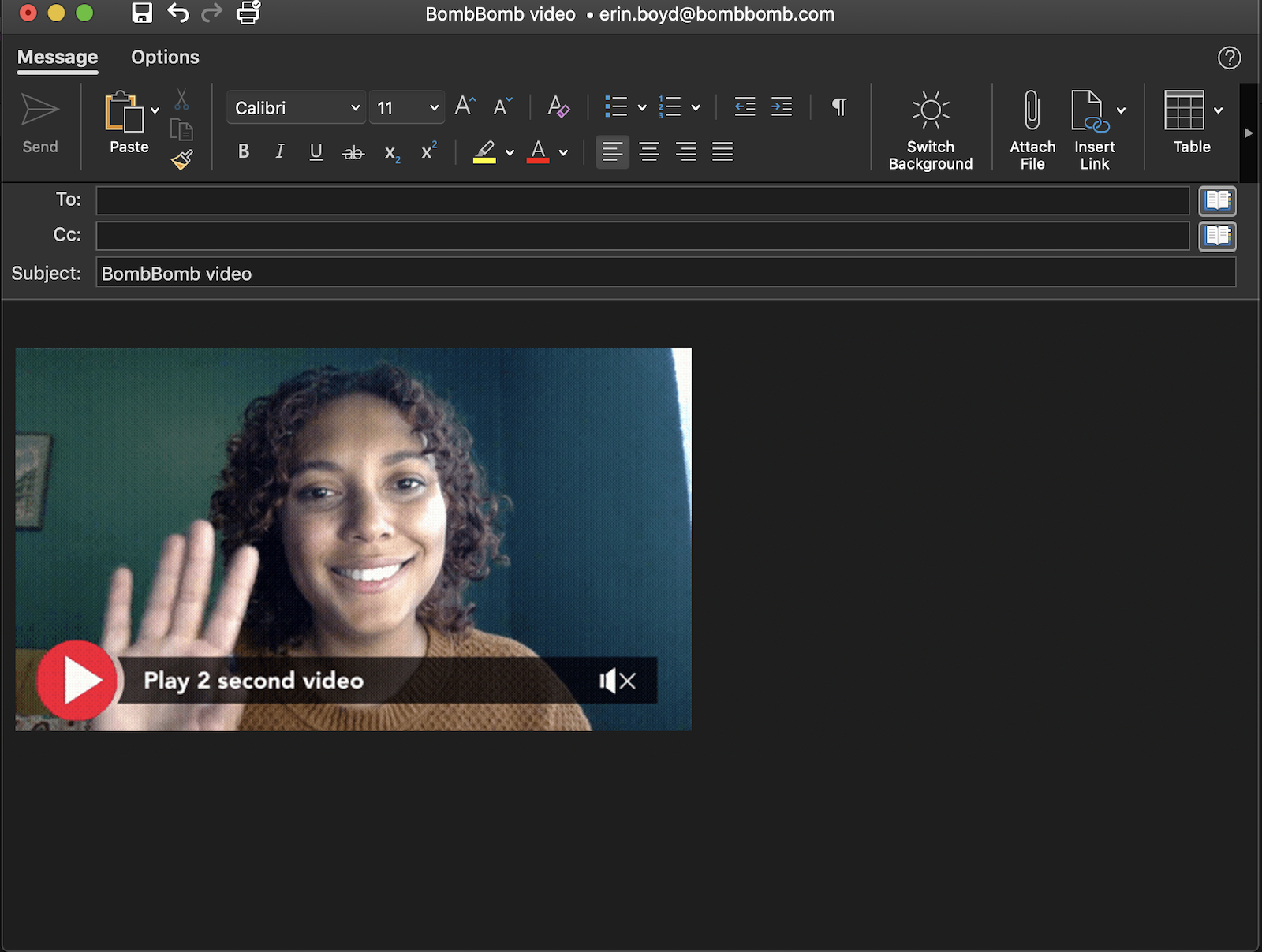 You can also embed a pre-recorded BombBomb video in your Outlook email!
Click on the Videos tab of the extension.

Click the 3 horizontal dots next to the video you want to embed.

Click "Copy for Email."

Paste this code into your Outlook email!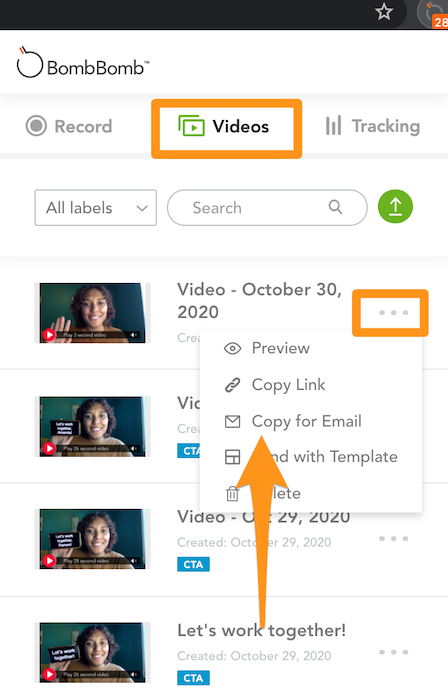 Once sent, you can track views of your video!
Just click on the Tracking tab of the extension. From here, you'll be able to see how many views your video has, the longest percent watch, and when it was last viewed.