Before you are able to use Okta to access BombBomb through Single Sign On (SSO), there are a few steps your business' Okta admin needs to take.
Step 1: Sign into Okta and go to the Applications tab. Click "Add Application" in the top left.
Note: Please DO NOT use the BombBomb application that exists within Okta already. This will lead you through the wrong process.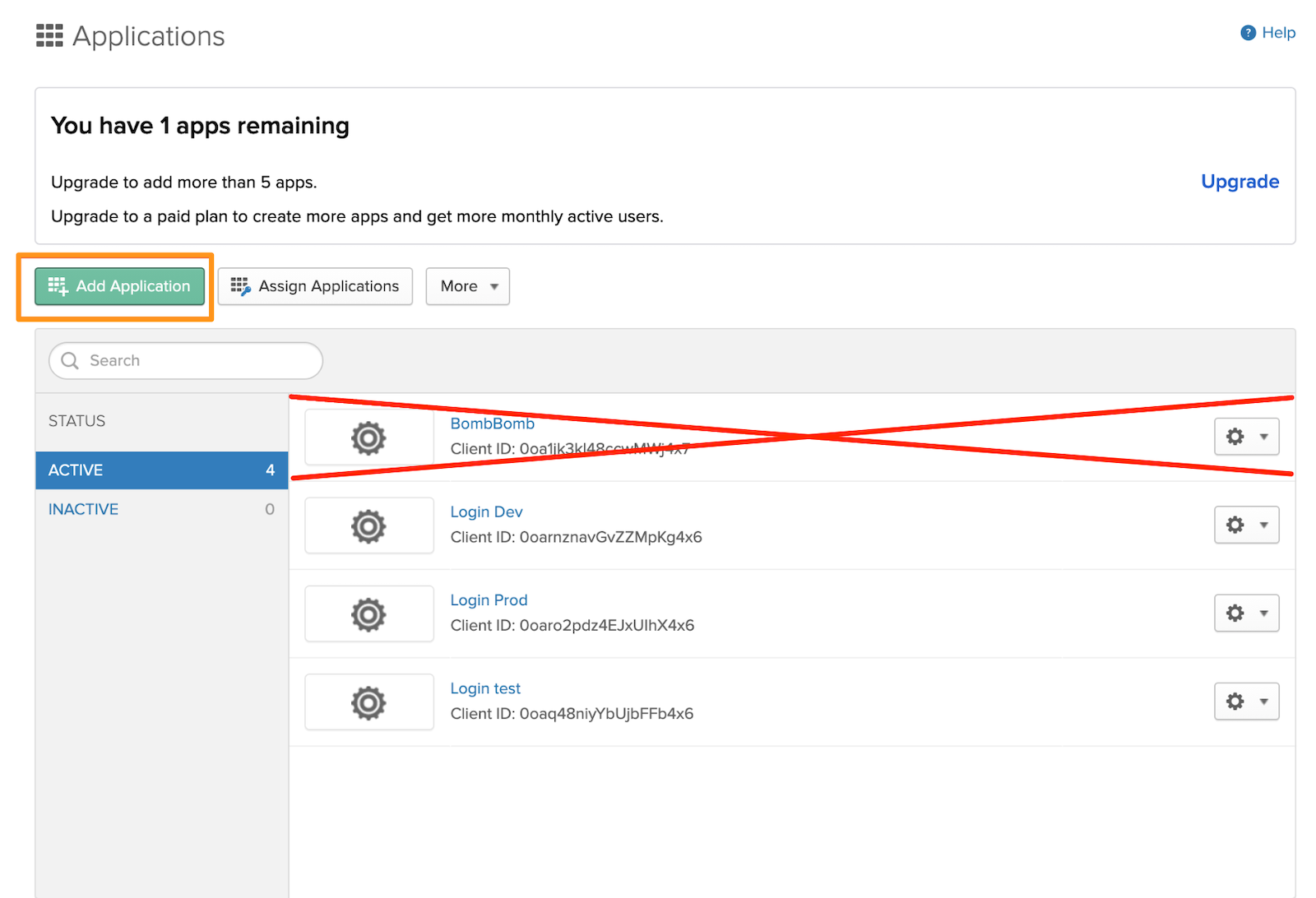 Step 2: Select "Create New App" at the top right.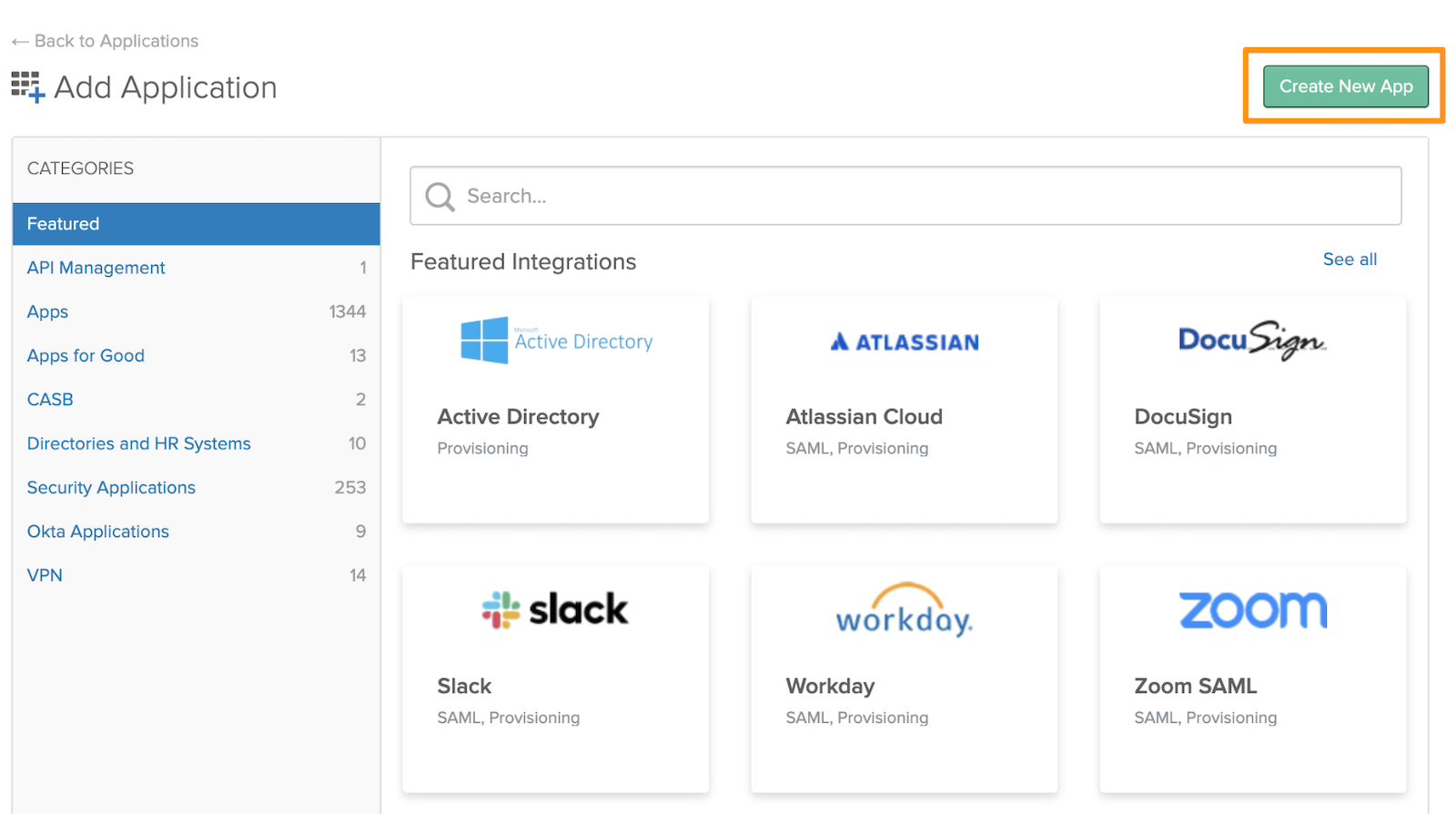 Step 3: In the pop-up, select "Web" from the "Platform" dropdown menu and select "OpenID Connect" under "Sign on method." Then click "Create."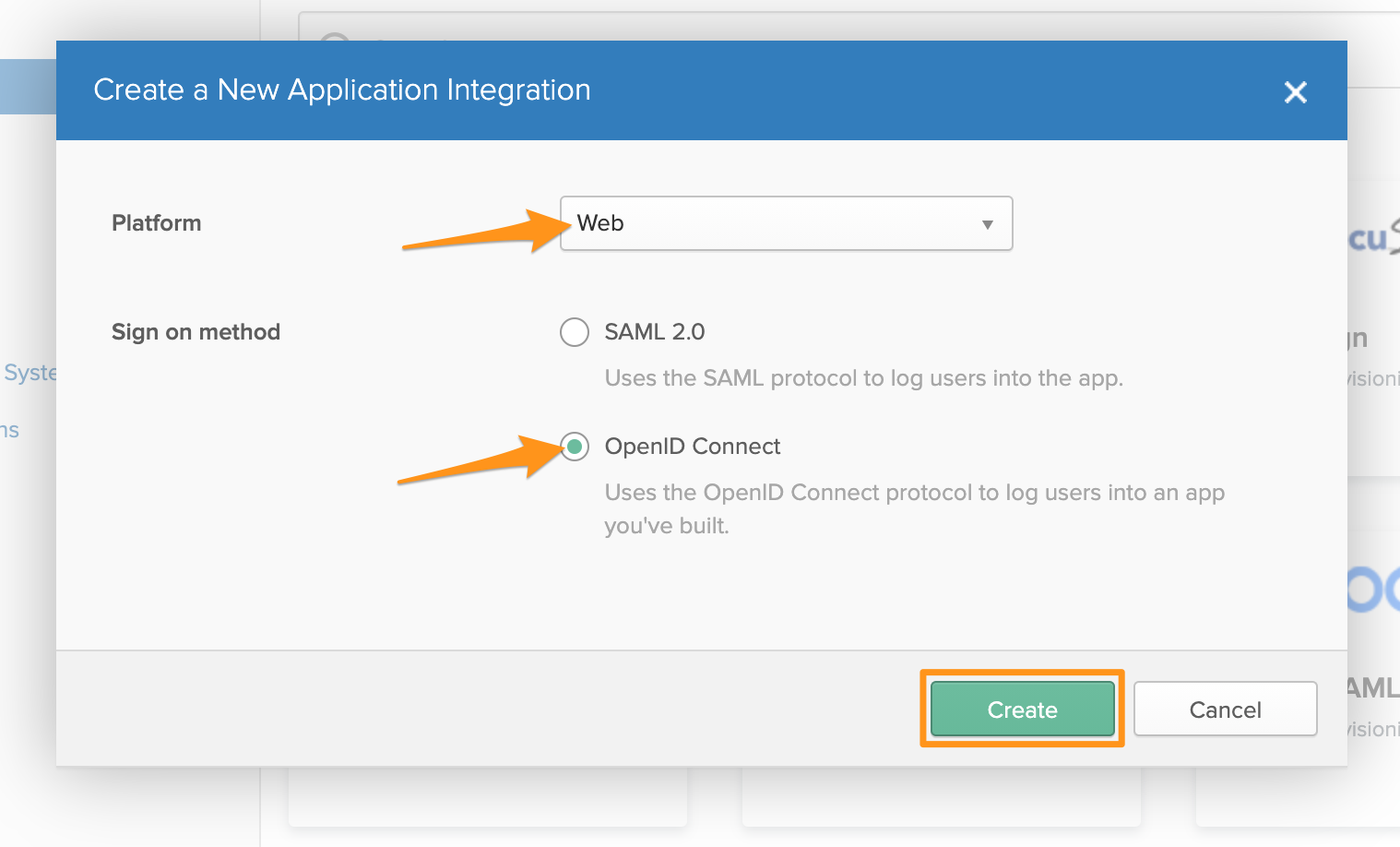 Step 4: On the next screen, name the application. (We recommend using "BombBomb" for clarity.)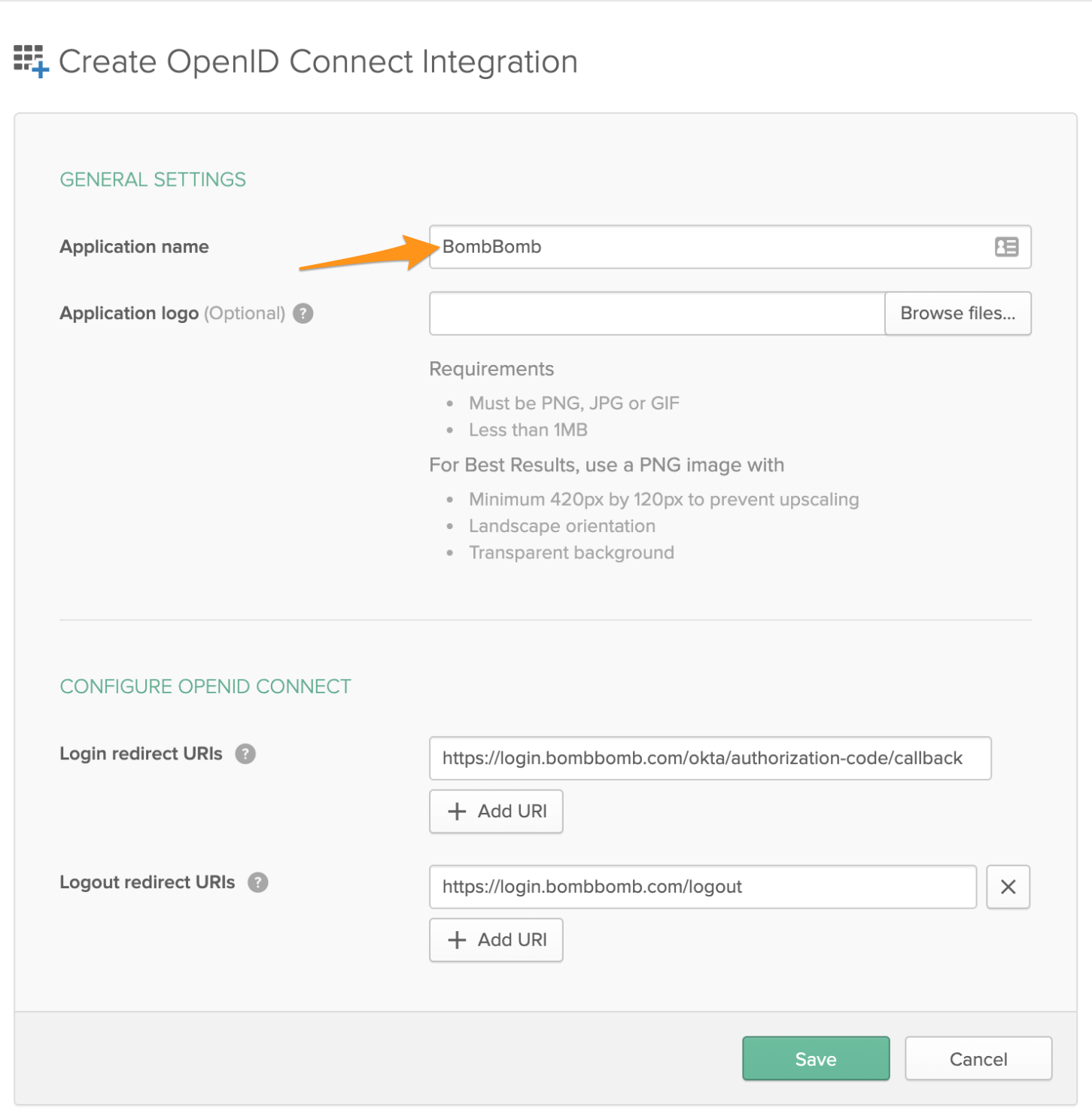 Step 5: Copy and paste these URLs under "Configure OpenID Connect":
Click "Save" once these have been added.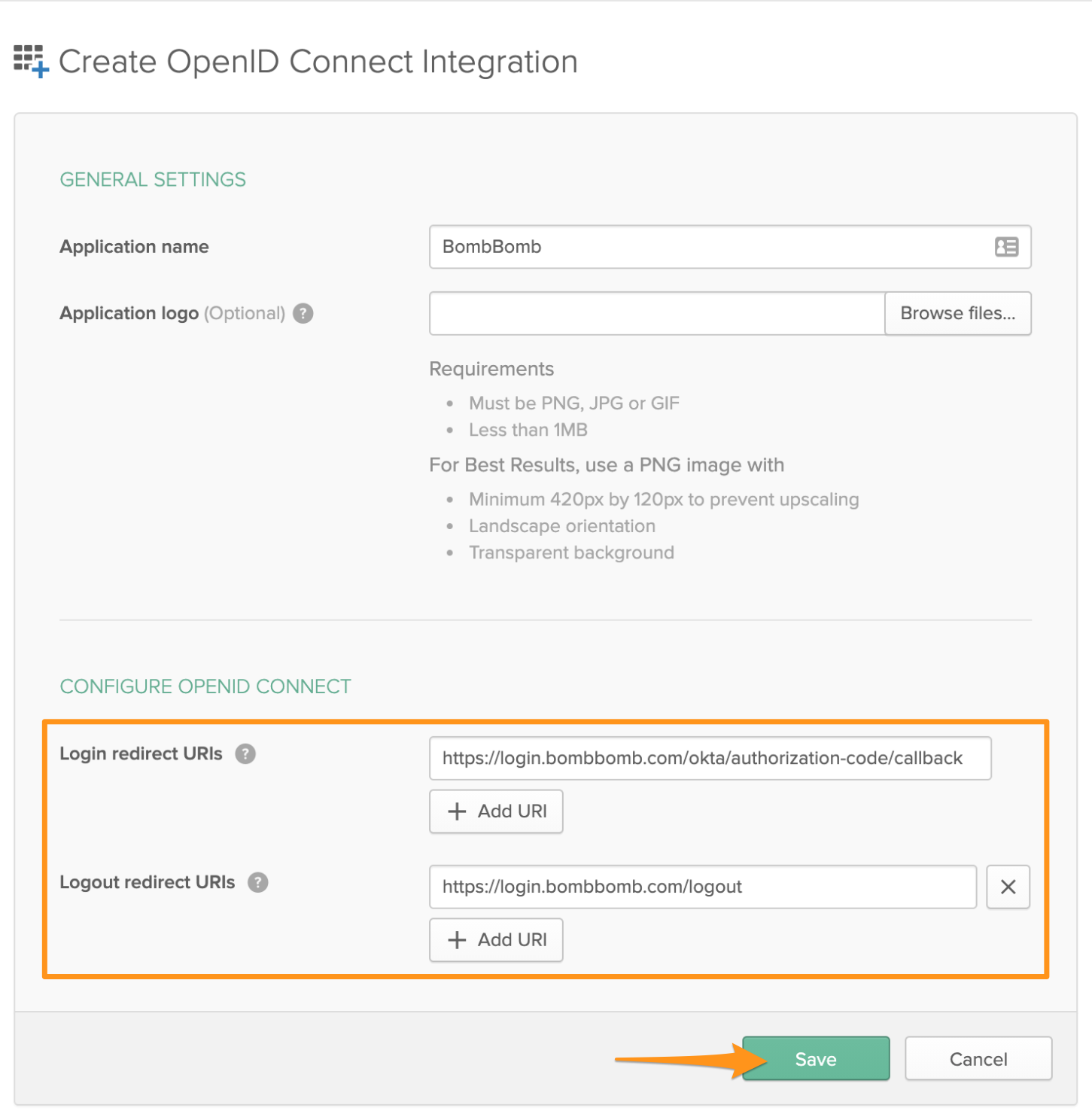 Step 6: Now your BombBomb application is created! The next step is to edit your settings. In the "General" tab, under "Allowed Grant Types," click "Implicit (Hybrid)." (This comes with the default of "Allow ID token with implicit grant type.")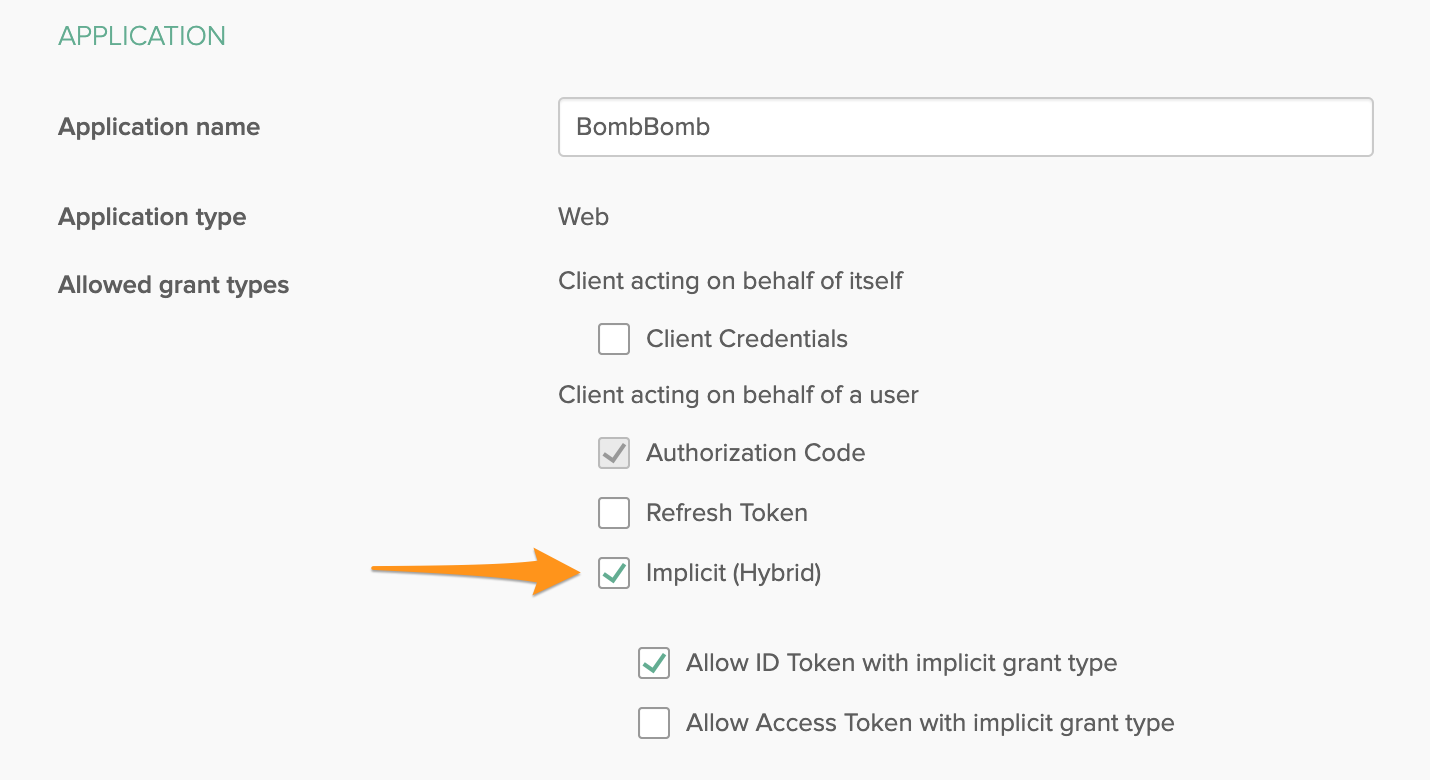 Step 7: Under Login:
Set "Login initiated by" to "Either Okta or App."

Set "Application visibility" to "Display application icon to users." (This will allow the application to be presented to your internal users on their dashboard to launch BombBomb from within Okta.)

Change "Initiate Login URI" to:

http://login.bombbomb.com/okta/login?subdomain=[

INSERT YOUR SUB DOMAIN]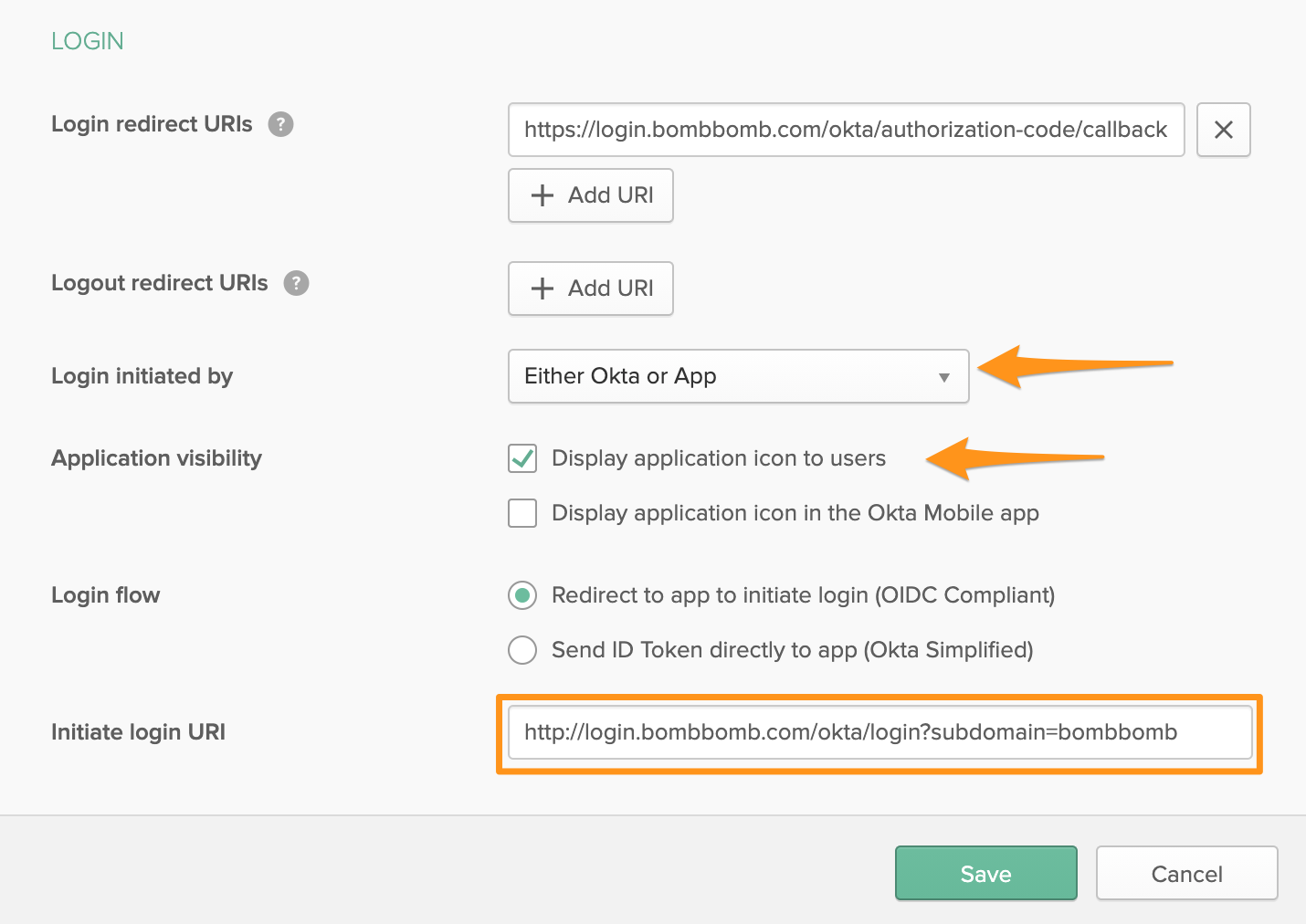 Step 8: Your last step is to provide your BombBomb rep with your Client ID, Client Secret, and Okta subdomain. These will appear on screen after you click "Save."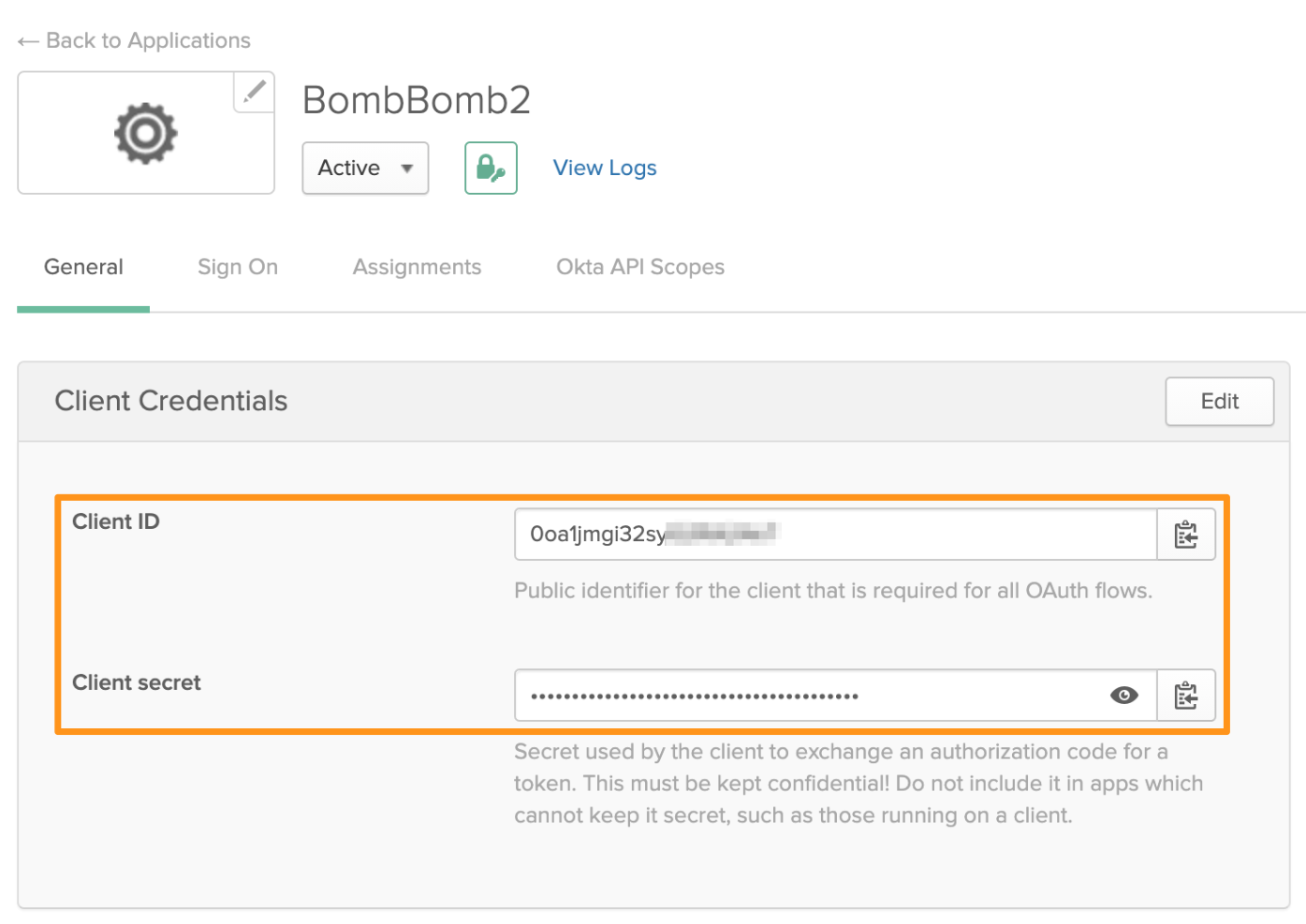 After you provide us with this information, we will do everything that needs to be done for the connection to be complete! Your BombBomb rep will get back to you as soon as it's all set up for you.
Thank you!