Our goal at BombBomb is to help guide you to success using video messaging. We've put a lot of resources in place to help you, as well as various support options for when you get stuck. 
Depending on your subscription level, there are different customer service options available:  
Help Center
All subscription levels receive access to our Help Center, with hundreds of up-to-date and easy-to-read articles. Visit the Help Center. 
You can also access the Help Center at any time from your account by clicking on your name in the upper right corner and clicking "Support."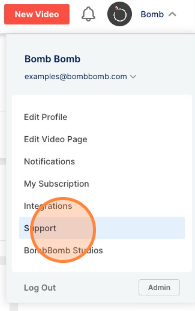 Email
All subscription levels can contact us for help at support@bombbomb.com.  
Live chat and phone support
Depending on your subscription level, you may also have access to live chat and/or phone support. 
Pro Tip: One of the fastest ways to hear back from our Customer Success team is with live chat! 
To access these support options from your BombBomb account, click the "Get Help" button in the lower-right corner of your screen.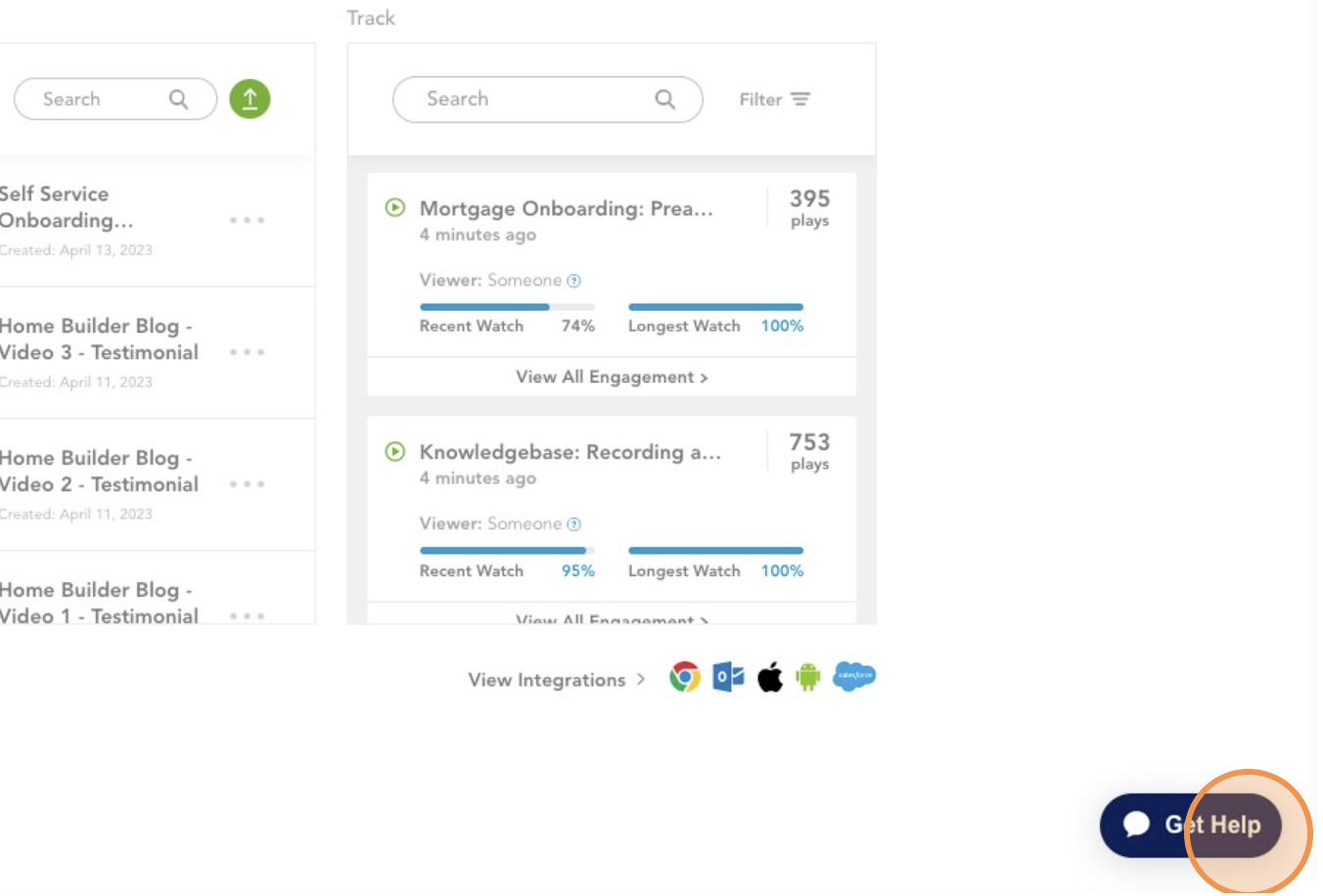 You'll see a chat box. You can enter your question here to receive help article suggestions or click "Technical Support."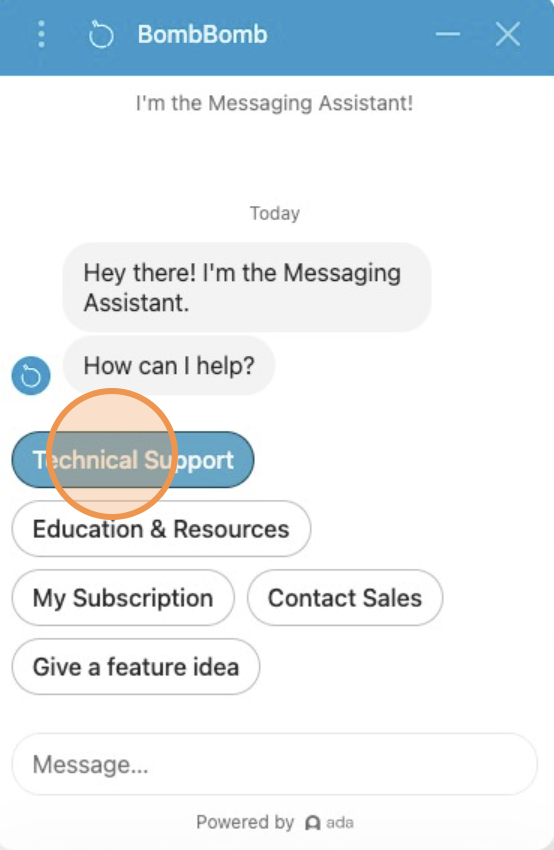 When you click "Technical Support," you'll see several options based on the most common questions we receive.  If none of these answer what you're looking for then click "Contact Support."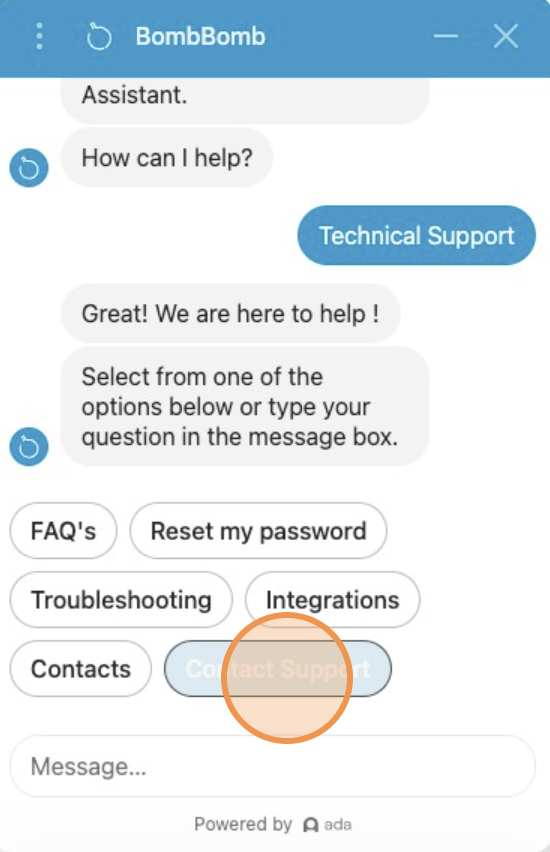 You will see several options depending on your membership level.  The fastest and easiest way to get in touch with a live Customer Care agent is to choose "Live chat support."  This will connect you with a live agent.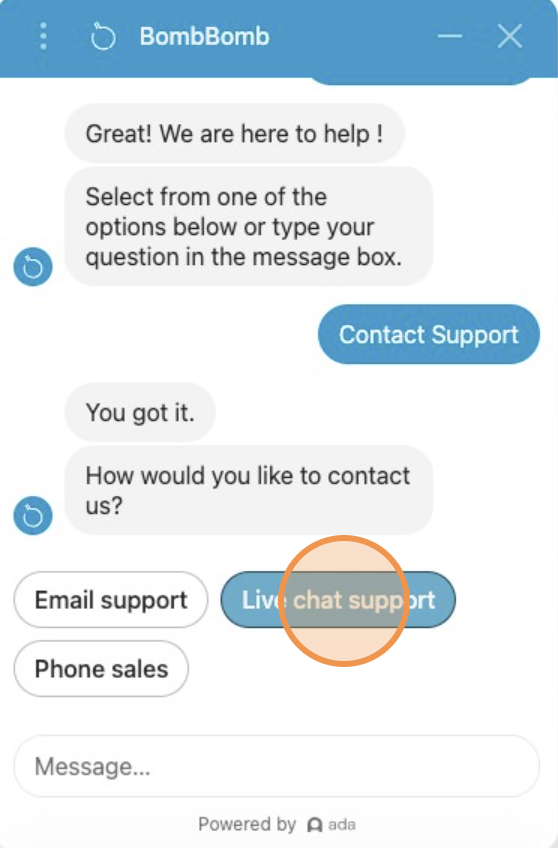 Additional Learning Resources 
We want to provide our customers with all the guidance they need to become truly successful with video messaging. Check out some of the additional learning resources available to you: