BombBomb's integration with Model Match will allow you to personalize your communication with high priority candidates through video messages. Through video, you can get face-to-face with candidates, showing them that you're a real human there to help them make the best decision possible when it comes to making a move — all from within your Model Match account.
Watch this video to learn how to set up and use your Model Match and BombBomb integration, or keep reading below!
Step 1: Get your API Key.
From your BombBomb account, hover over your name in the top right corner of the screen and click "Integrations."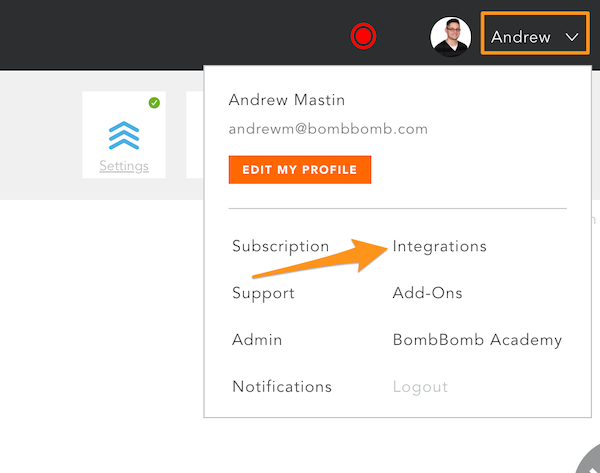 Your API Key will appear at the top right of your screen. Click "Copy."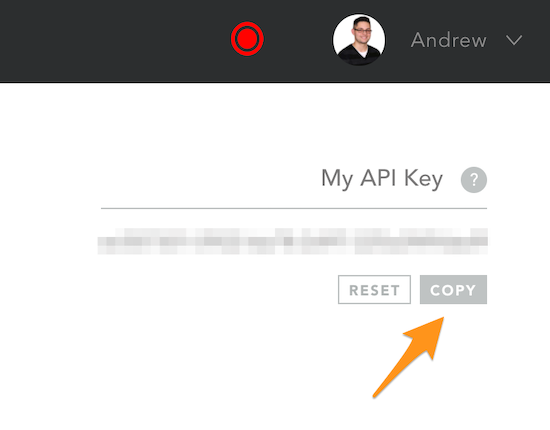 Step 2: Connect your integration.
From your Model Match account, click the Settings icon in the left panel and select "Integrations."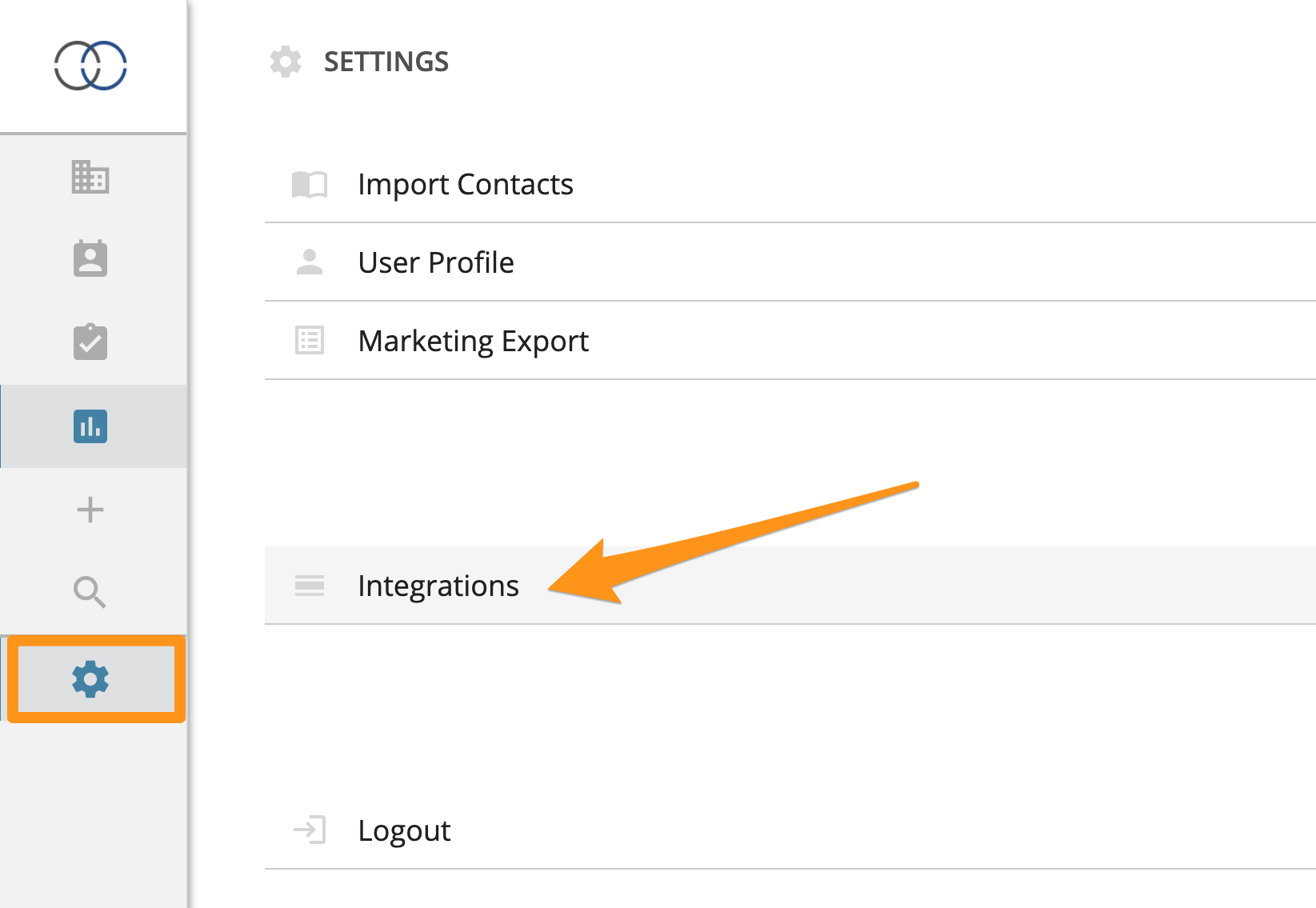 Click "Connect" on the BombBomb integration.

Add your API Key, which you copied in the first step and click "Save Legacy API Key." After this is added, click "Authorize," under "API V2 OAuth." Now you're all set up!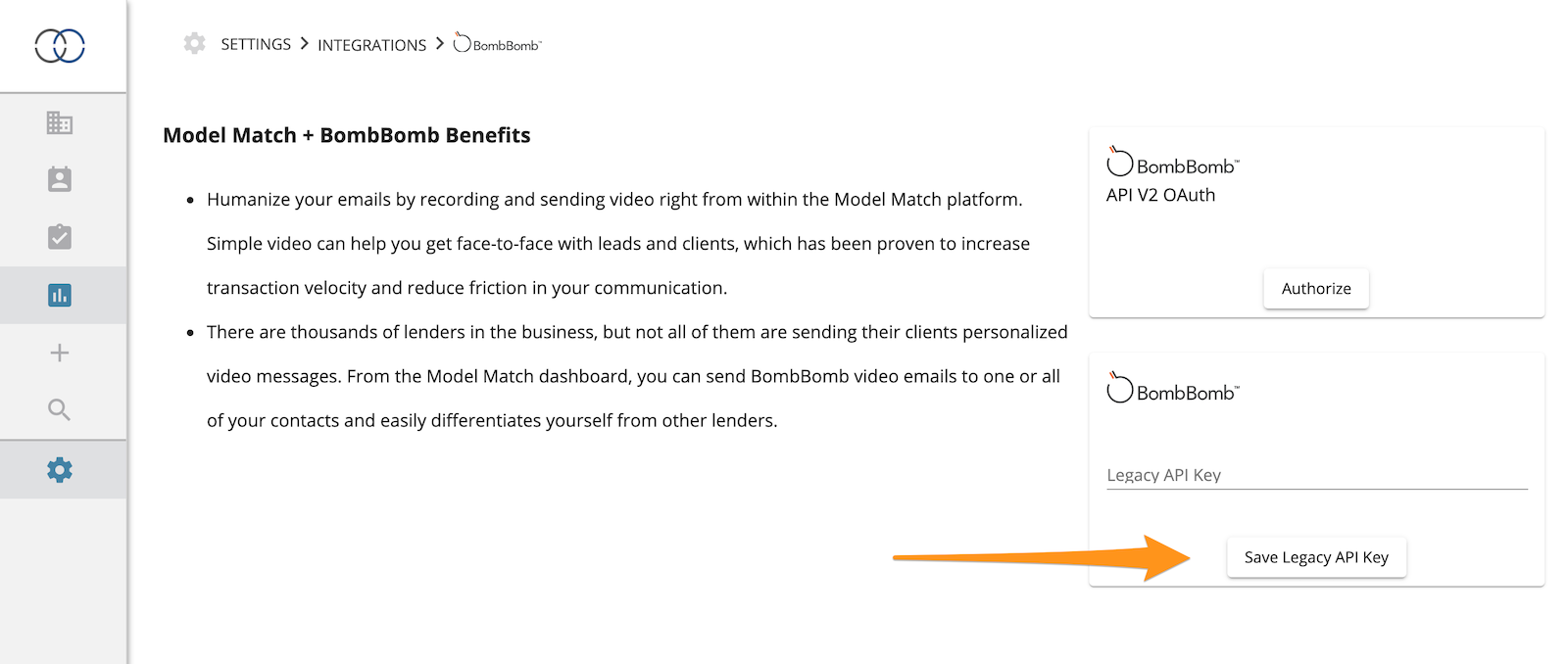 Step 3: Recording and sending a video email
Select a contact that you'd like to send a video email to. You'll see a BombBomb logo next to the contact's name. Click on this.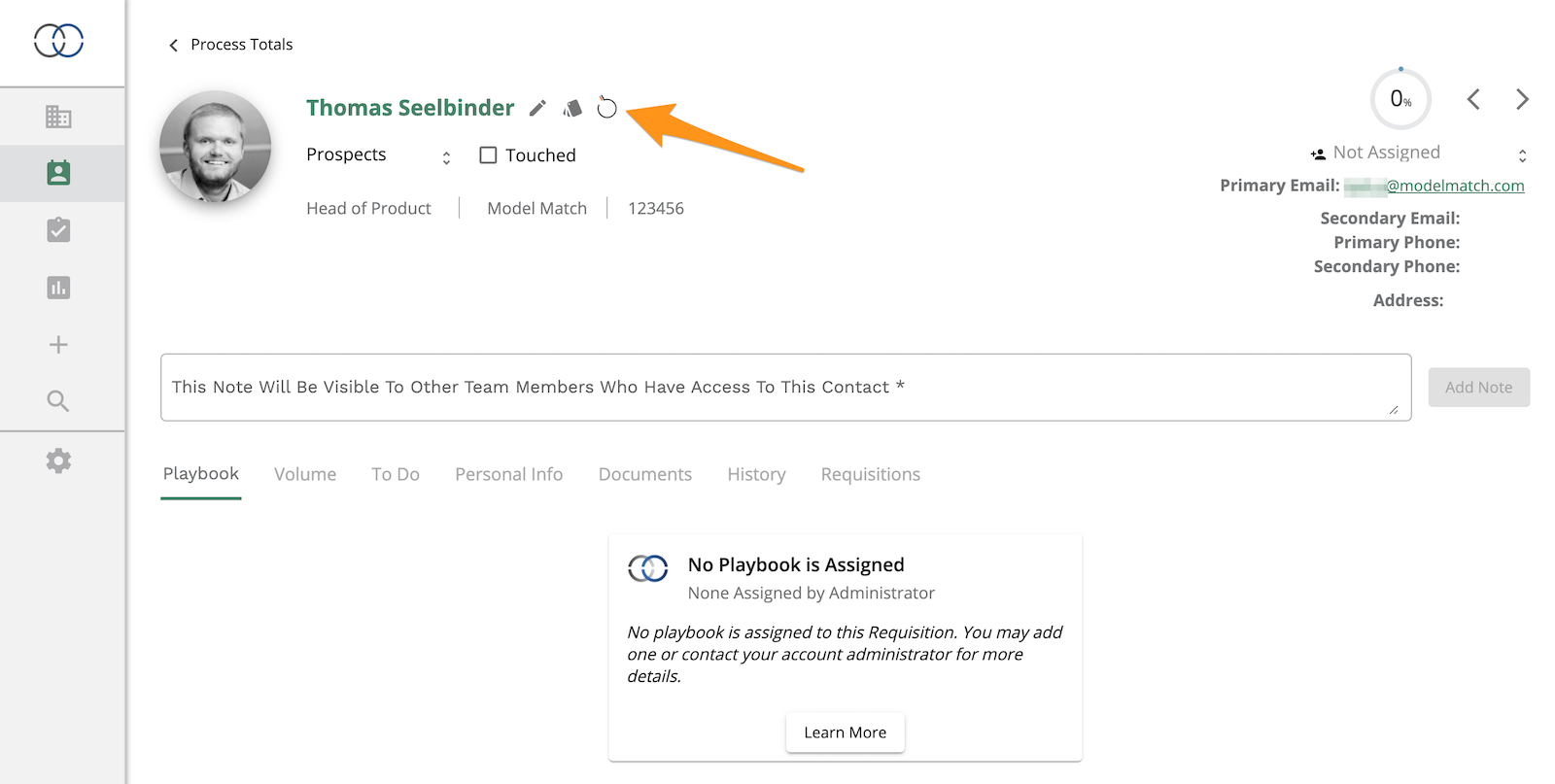 From here, you can start an email to this contact. Enter your subject line, body text, and click the Record icon to begin recording your video.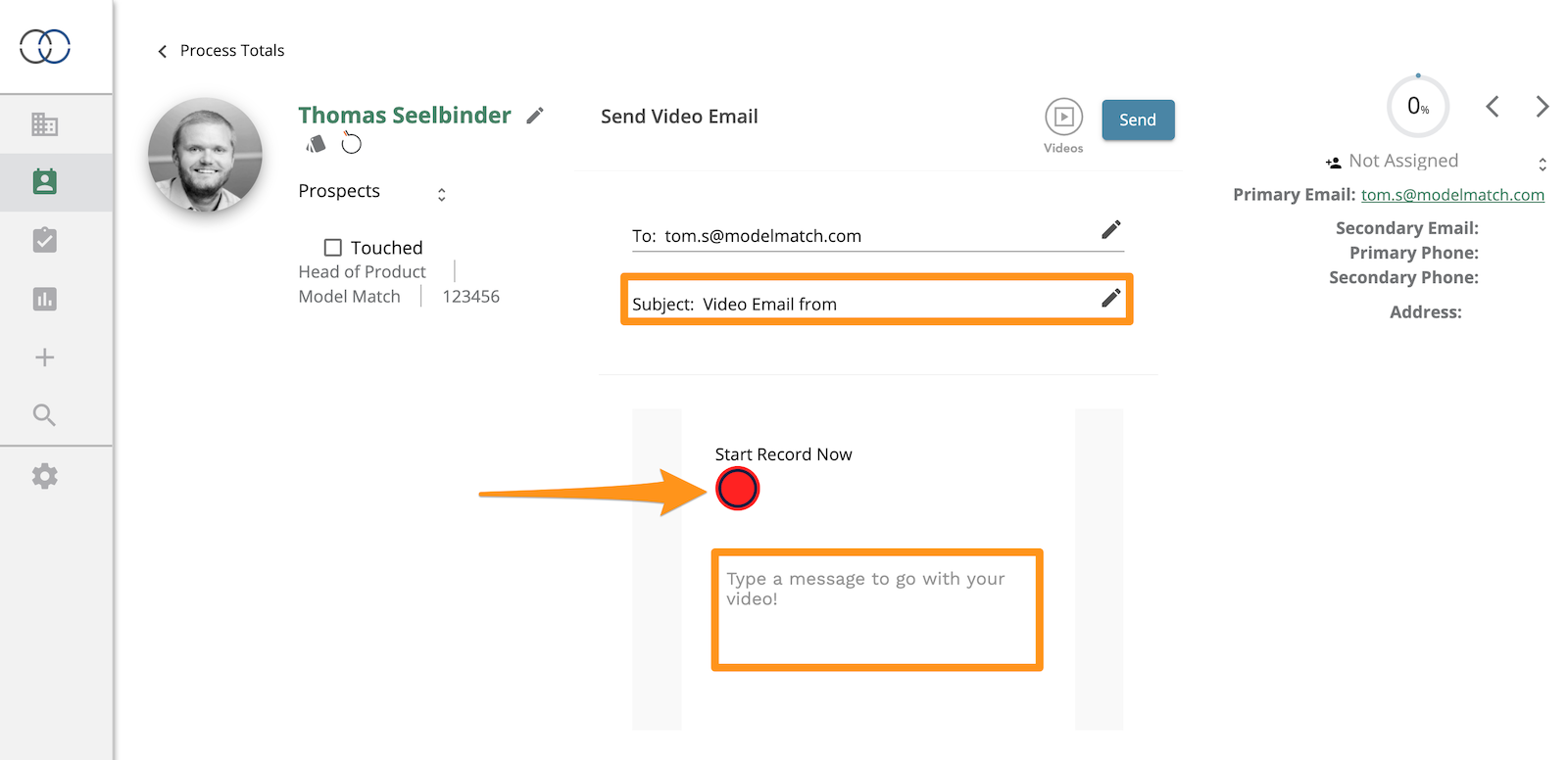 If you'd like to insert a pre-recorded video from your BombBomb video library, simply click the Videos icon at the top of your screen and select the video you'd like to add.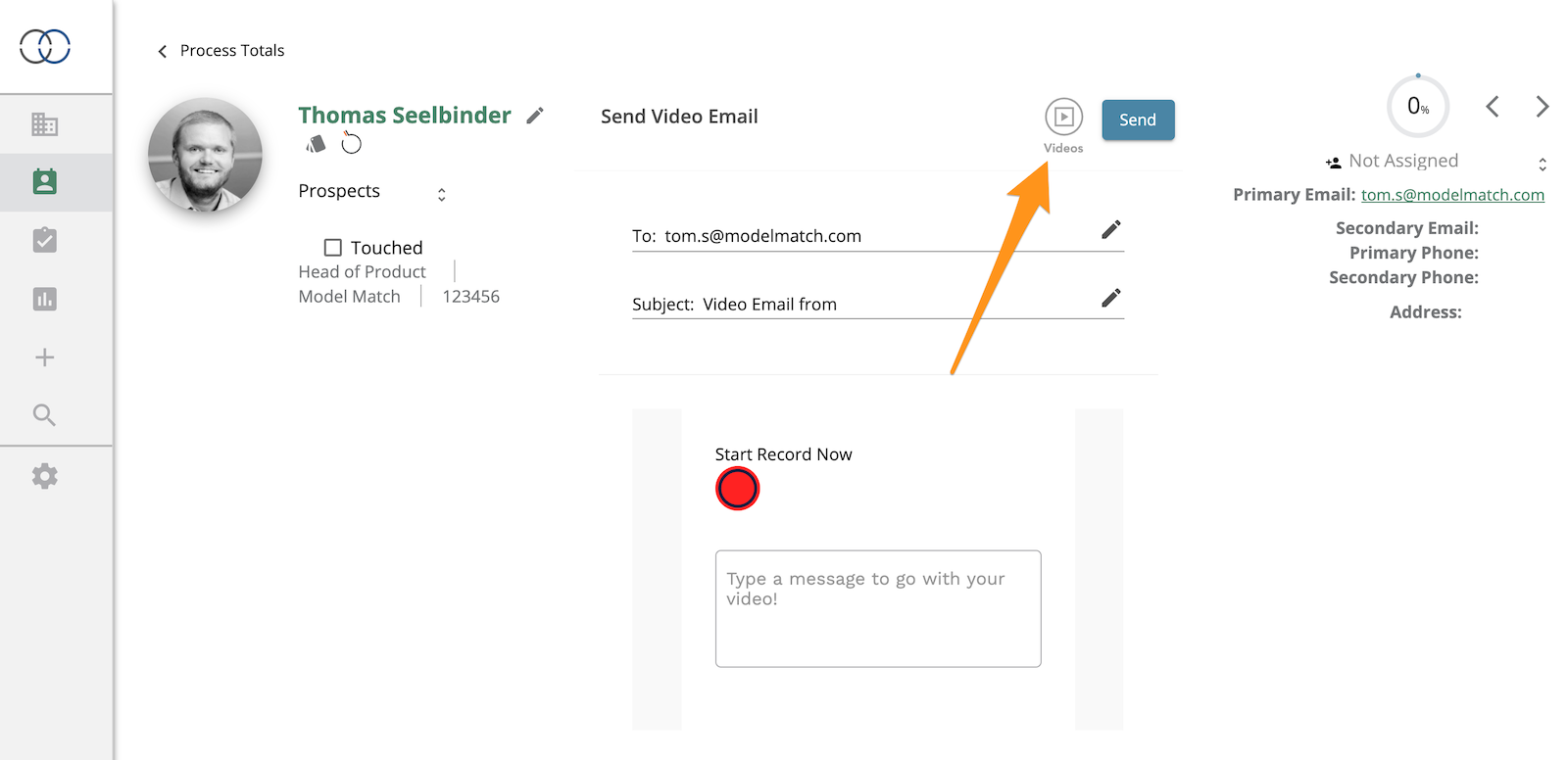 Click "Send" and you're on you're way to standing out from the crowd!