Hey there, and welcome to your BombBomb account! Below is a brief overview of how to get started with BombBomb and what you can do from your Dashboard to start revolutionizing the way you communicate as fast as possible.
Watch the video below, or keep reading for a complete overview.
Login: To log in to your BombBomb account, head to www.bombbomb.com and click "Login" in the upper right corner. Fill in the fields with your login information. If you forgot your password, you can always click the "Forgot password?" link to send yourself a reset password email.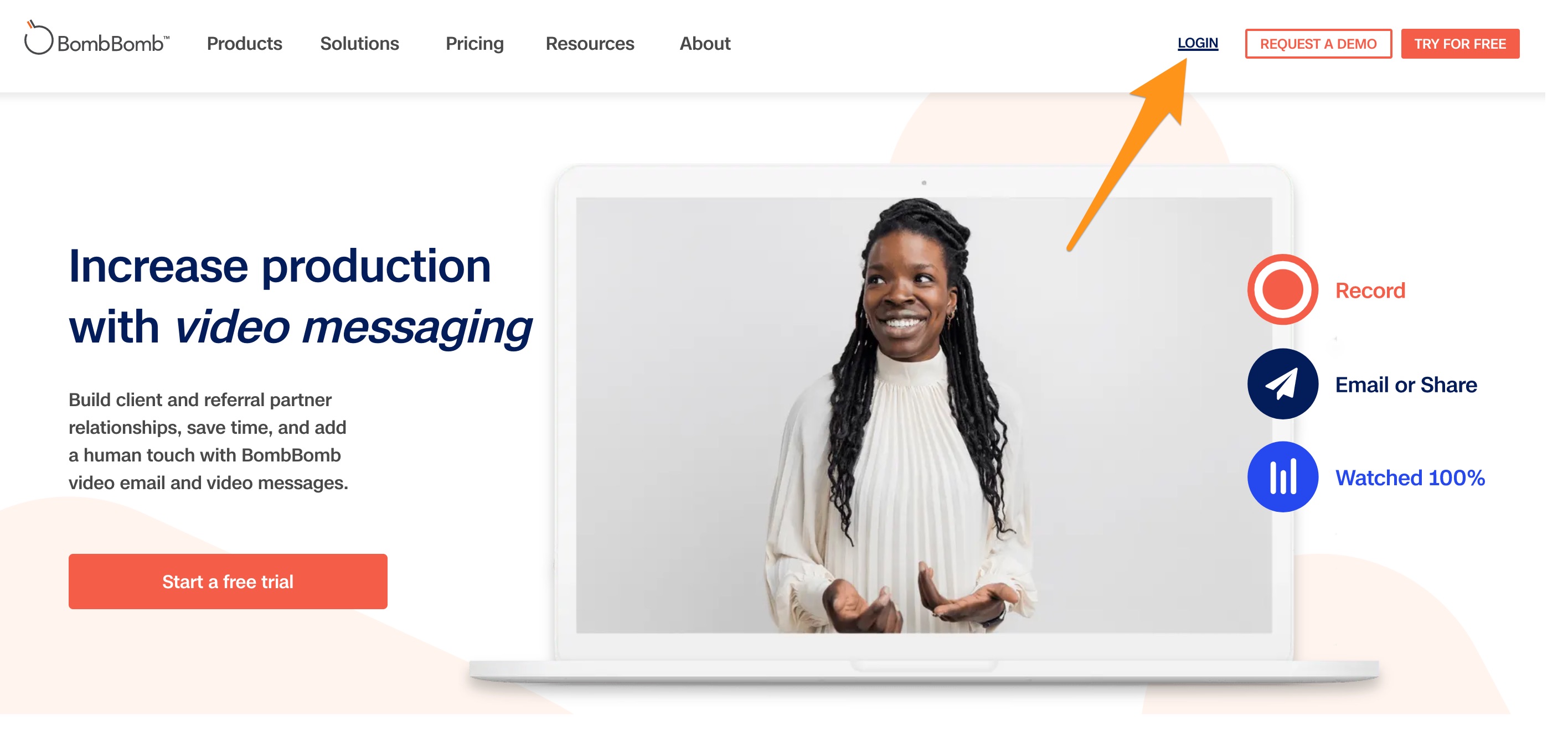 Dashboard
Once you log in, you'll see the BombBomb Dashboard. Here you can access all BombBomb has to offer.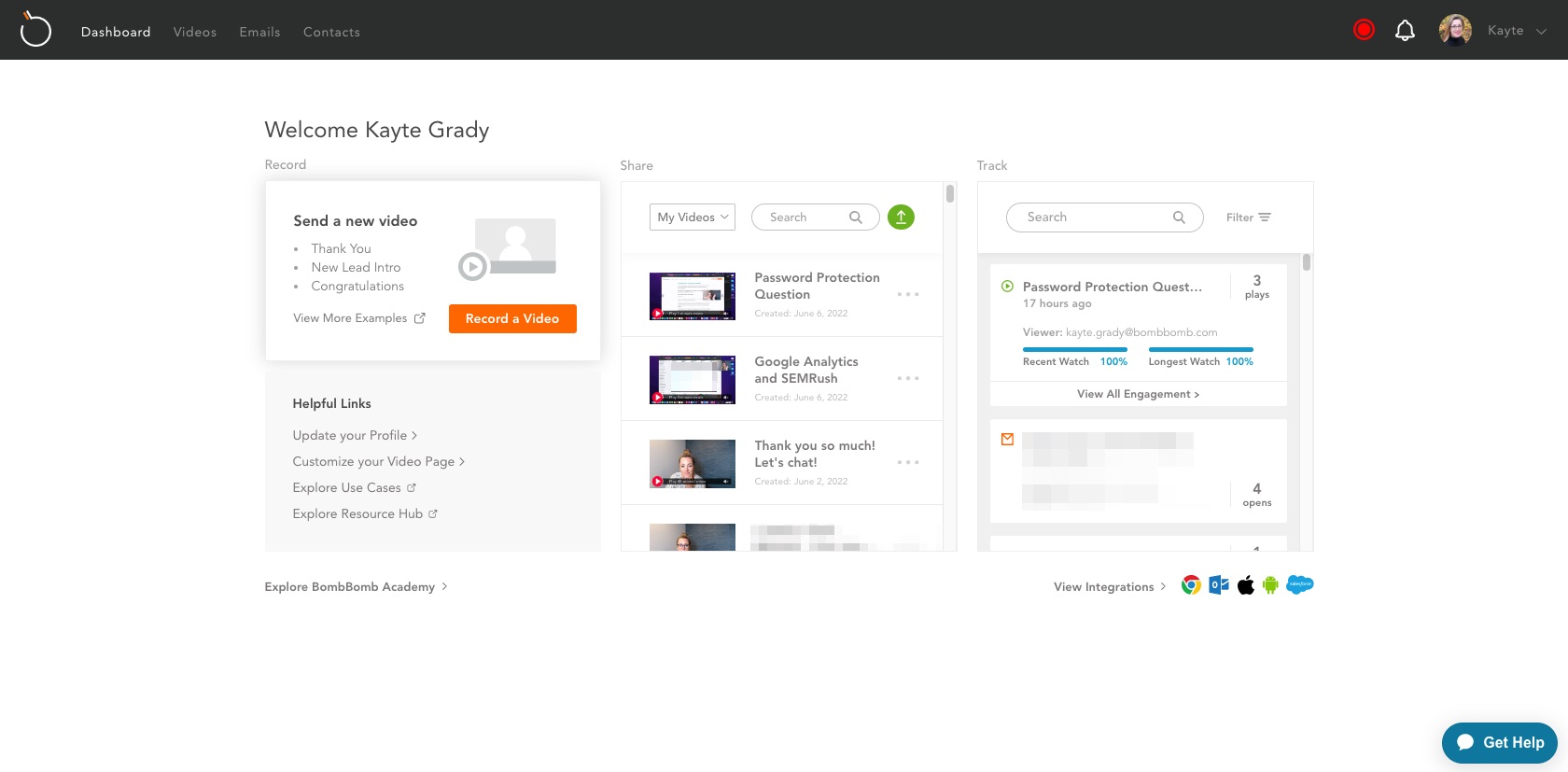 Profile and Account Settings: When you hover over your name in the top right corner, you can access your profile information and account settings. Keep reading below to find what features you can access here.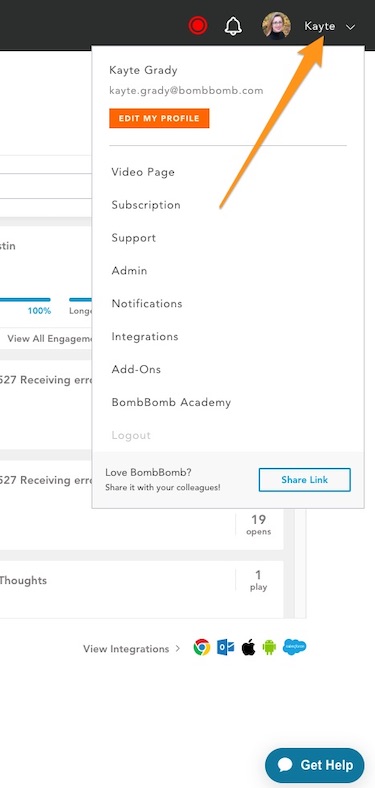 Video Page: Video pages are where your recipients view your video when you send them without an Email Template.

Support: The "Support" section will be one of your best resources for getting help with your BombBomb account. Here you can read support articles, watch video tutorials, or search for answers to your questions.
Notifications: Under "Notifications," you can toggle on or off your email notifications for video plays, likes, and comments.
Integrations: BombBomb works where you work. By clicking "Integrations," you can find information about all our integration partners. You can go here to get started setting up integrations for featured platforms or to get our API key if you'd like to create your integration set-up.

BombBomb Academy:

Click this to access your on-demand learning hub with free, self-paced courses!
Quick Send: You can send a Quick Send email by clicking the red circle on the top right or the orange bar in the "Send a new video" box on the left of your screen.
With Quick Send, you can quickly send a video email without building an entirely new email. The sender includes a placeholder for a video you can record, choices of email templates, and the option to add additional text. Learn how to create a Quick Send email.
Note: From the same box on the left, you can also click "View More Examples." This will take you to the BombBomb Use Case Library, where you can view more examples from people, just like you, who are using video to communicate.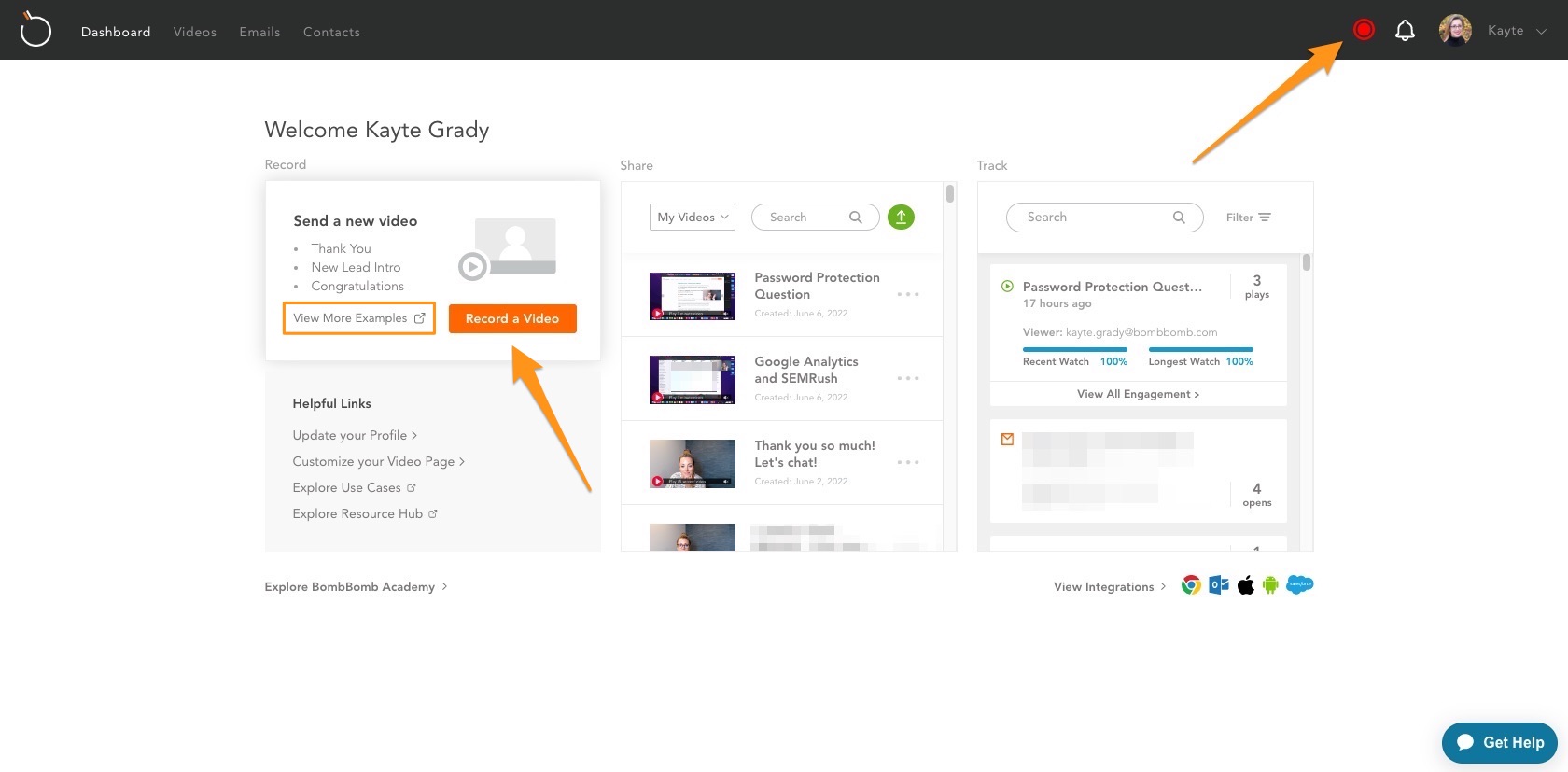 Tracking: On the right, you'll see your tracking feed. This tracks your videos and emails sent from any location, including your BombBomb account, the Quick Send, mobile app, and the Chrome extension.
This feed shows your most recent email opens and links clicks. It also displays video views, likes, and comments, along with how much of the video was watched. You can search for a video or email using the Search field or using the filter to the right of the Search field. You can also learn more about an individual video's statistics by clicking "View All Engagement." Learn more about email tracking and video tracking.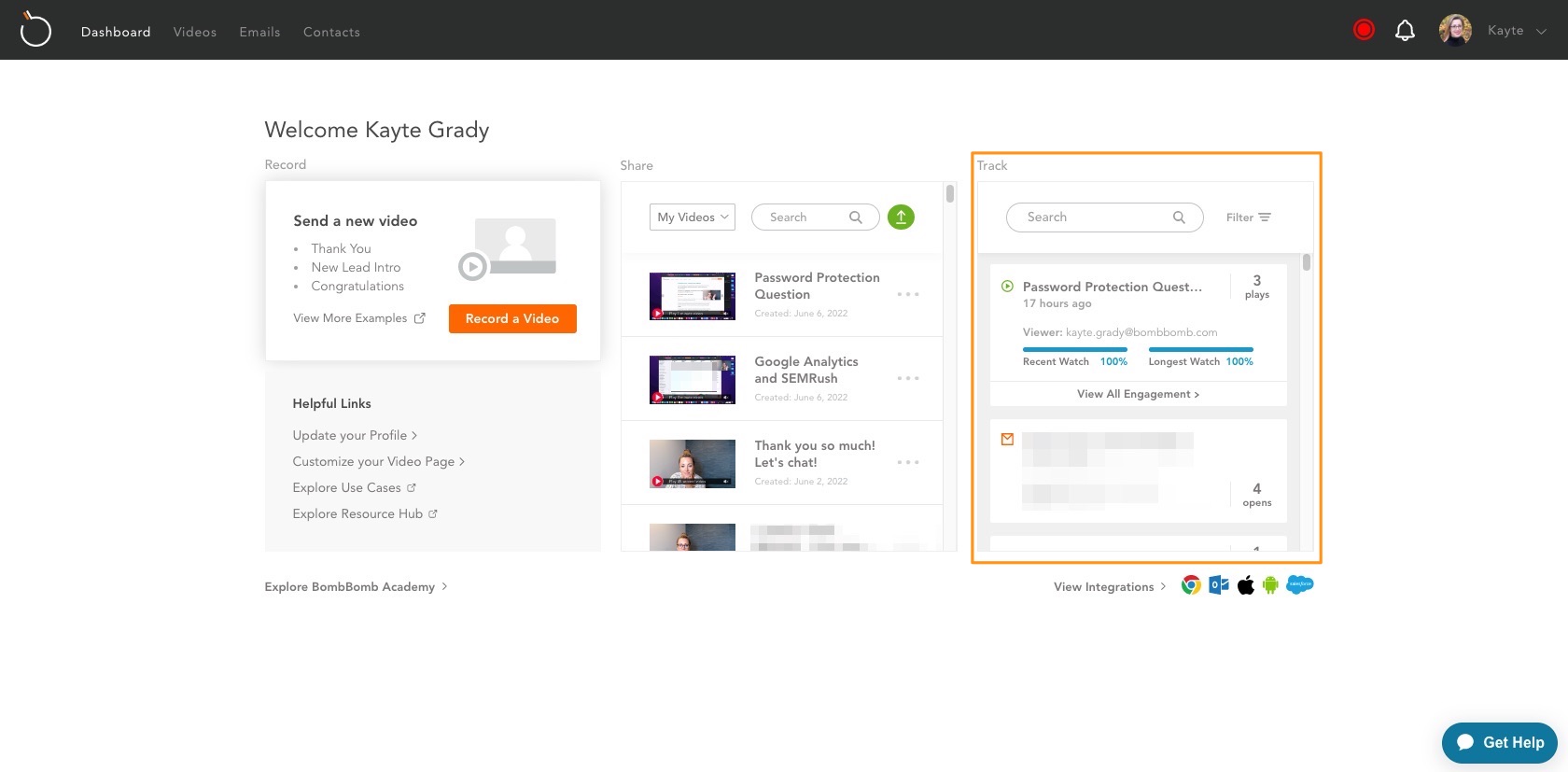 Helpful Links: On your Dashboard, you can also find a "Helpful Links" section. From here, you can update your profile and customize your video page. You can also explore use cases, the BombBomb Resource Hub, and even BombBomb Academy.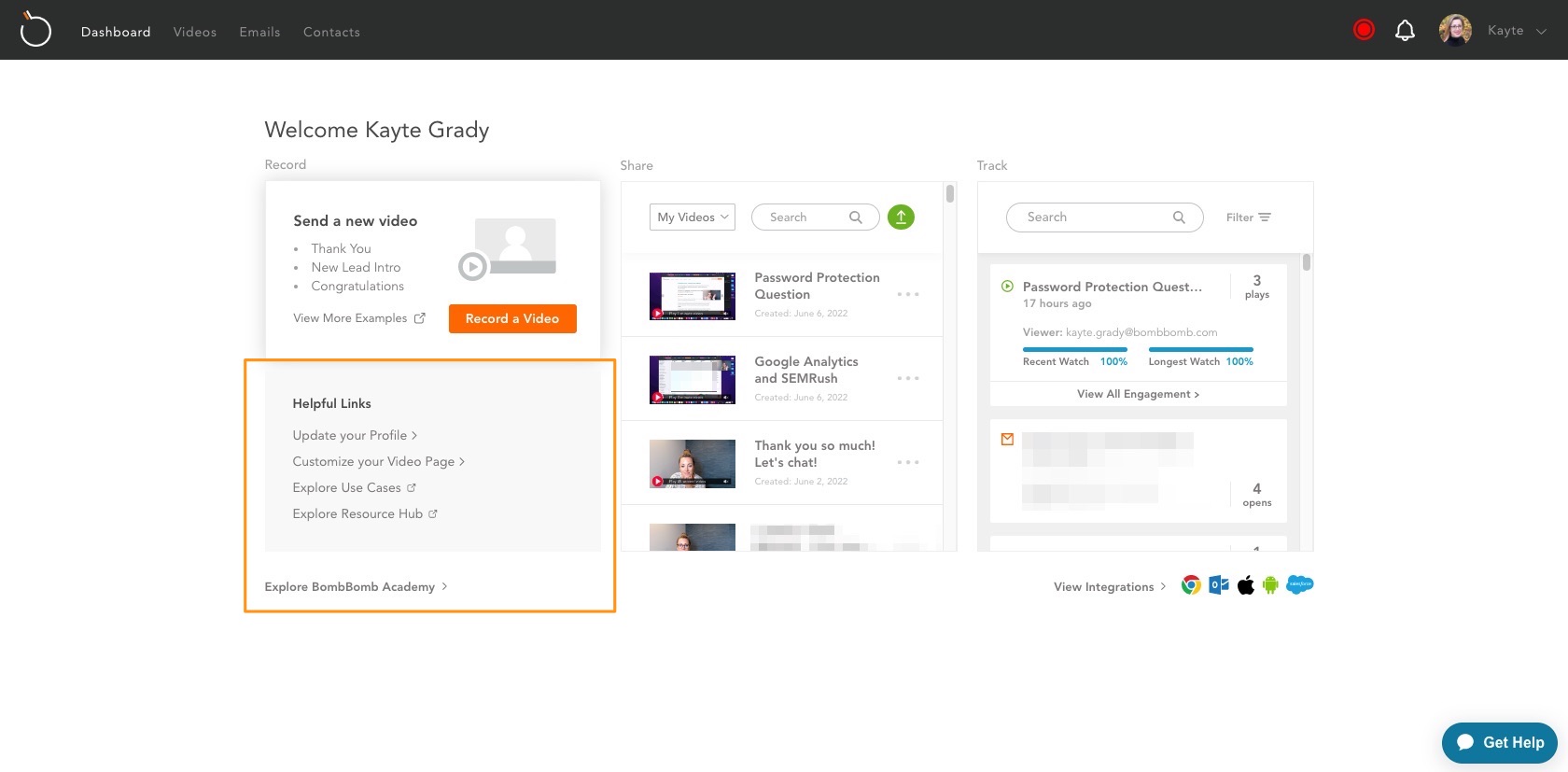 Dashboard tabs
At the top of your account, you'll see the various tabs where you can access your BombBomb features.

Contacts: From the Contacts tab, you can add, delete, manage, and organize the contacts you send emails and videos to. This is also where you can create contact lists to make sending easier. Learn more.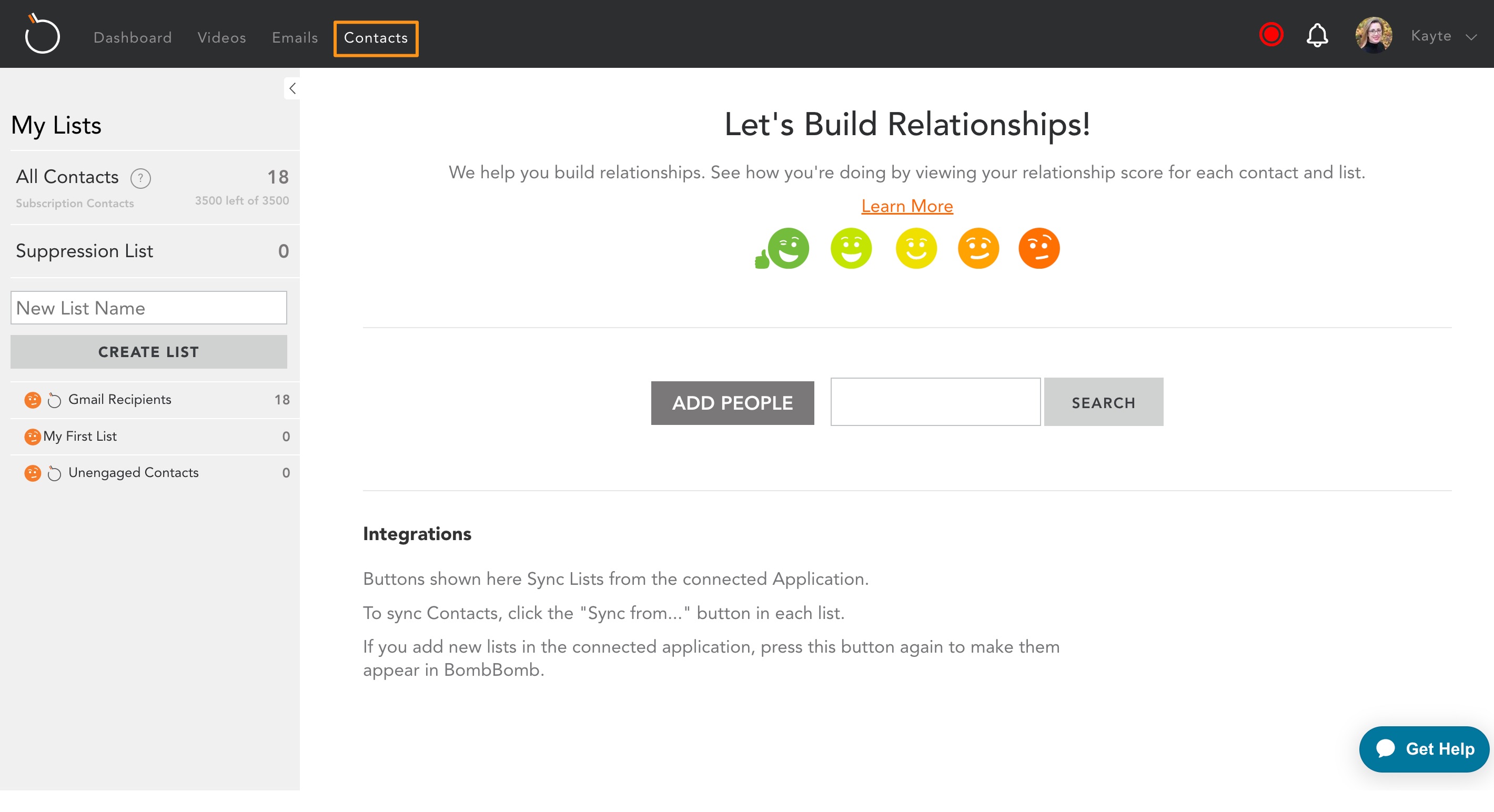 Emails: The Emails tab stores your emails and any emails you've previously sent. You can create a brand new customized email from scratch or edit and re-use an email you've already sent. Learn more.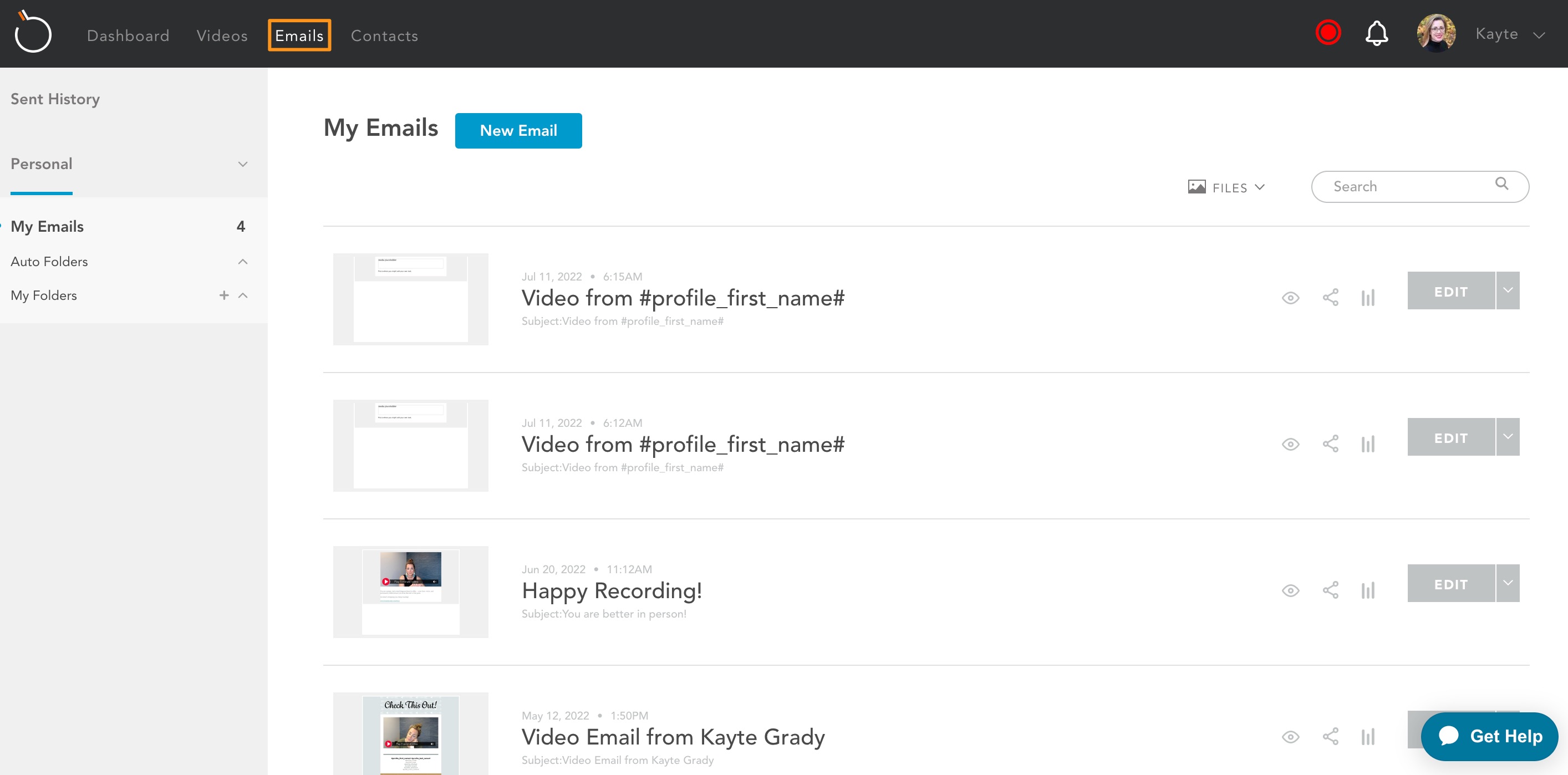 Videos: In the Videos tab, you can record new videos, upload previously recorded videos, edit thumbnail images, add or edit existing calls to action, and more. Any video you record using BombBomb or the BombBomb mobile app will live here. Learn more.