Make your videos compliant with auto-generated subtitles.
Note: this feature is available for the following subscription types - BombBomb Plus, Individual Plus, and all Team subscriptions.
If you've been wanting to share video messages to your prospects or customers through BombBomb, but aren't able to because of restrictions like ADA compliance...we have good news.
Now, BombBomb videos will automatically generate text captions for each video you record. This makes your video messages ADA compliant so you can build better business relationships through video, without breaking the rules and being more inclusive in your communication.
Watch my quick video here to learn more, and see how easy it is for team admins to get it set up!
Enabling Captions (as an individual user)
Step 1: To enable captions for your BombBomb videos, log in to your account, hover over your name, and select "Video Page".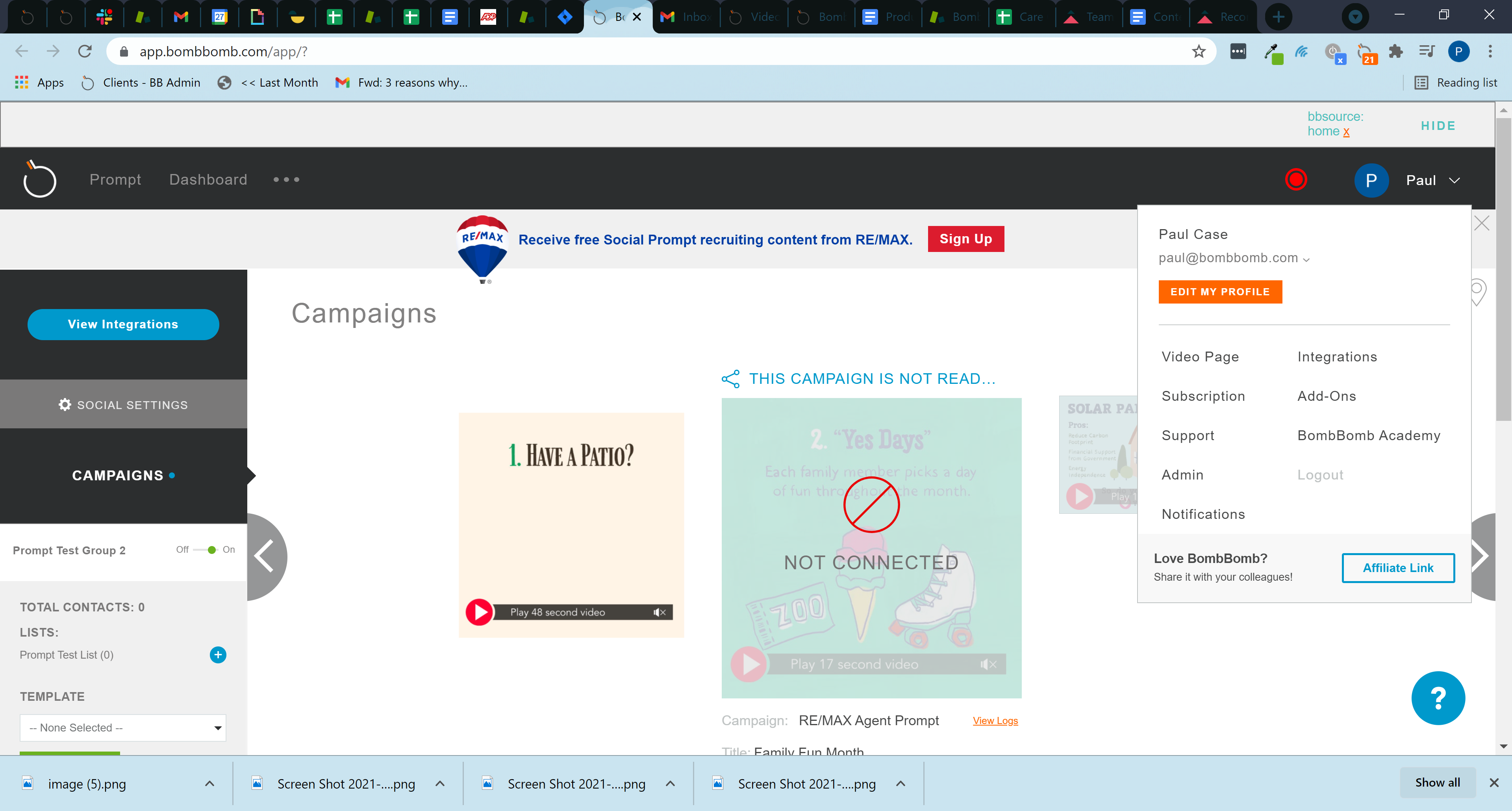 Step 2: Click on "Closed Captioning" on the left side bar.
Step 3: Enable "Auto-Generated Captions on Videos"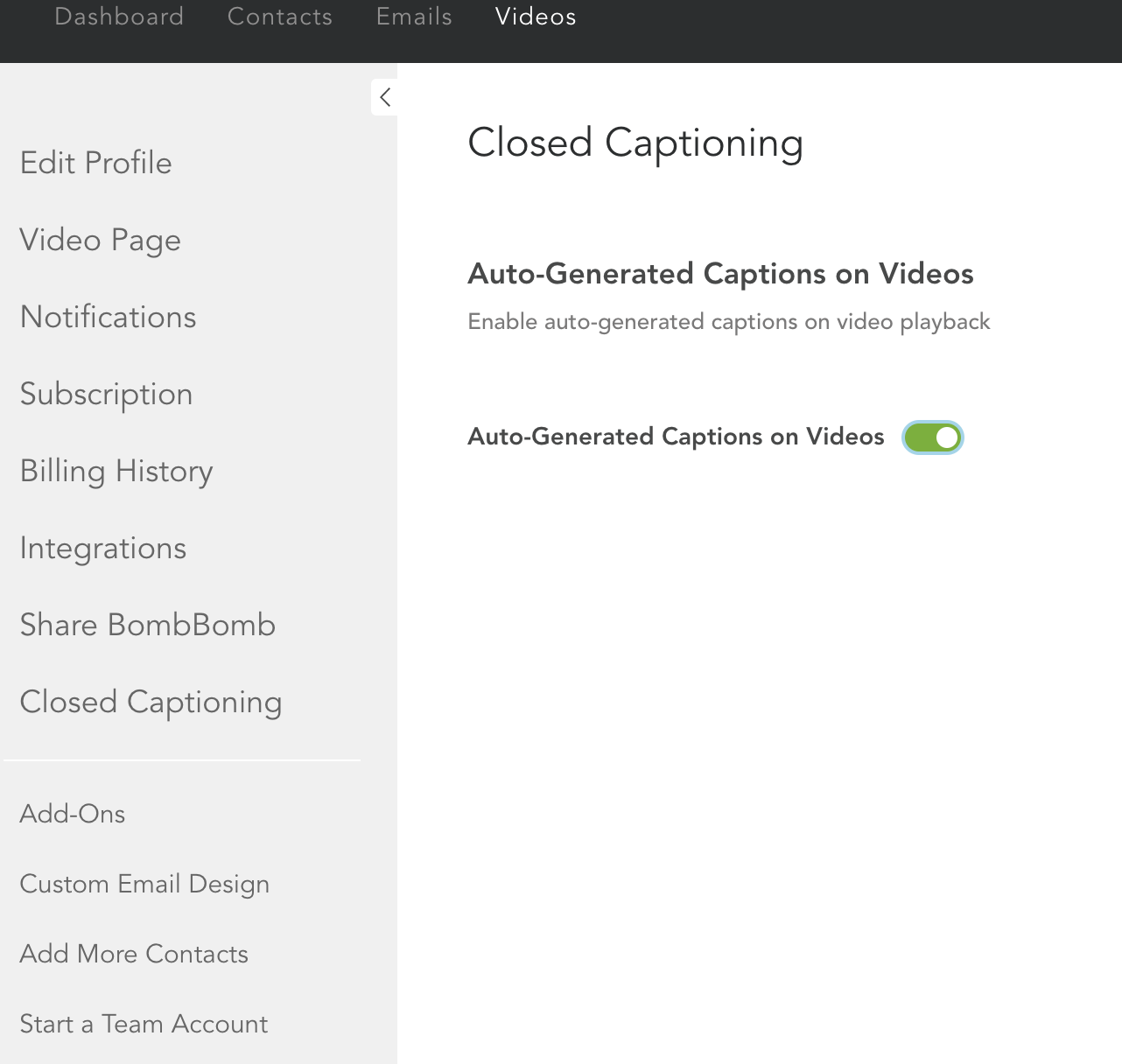 Once captions have been turned on, they will be automatically be generated for all of your videos moving forward. The recipients of your videos will see the following when viewing your videos: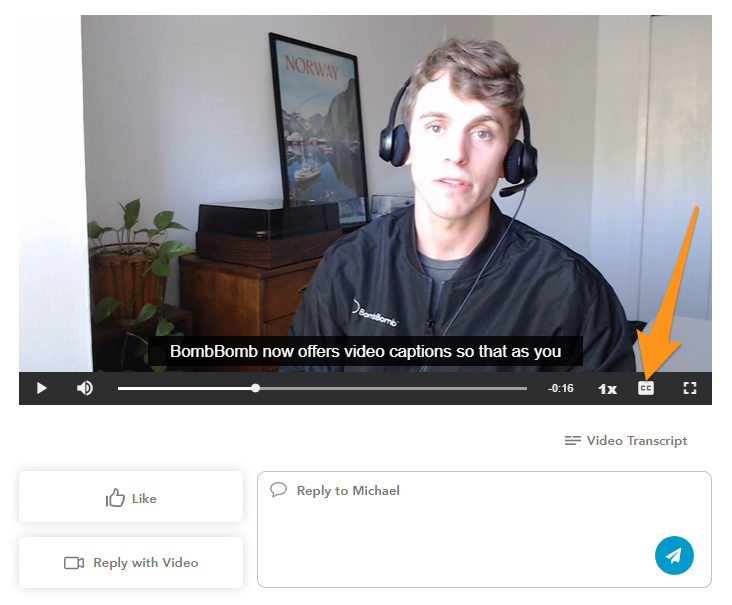 Along with live captions that play throughout the duration of your video, we also provide a transcript that your recipient can expand to see the entirety of what is said in the video.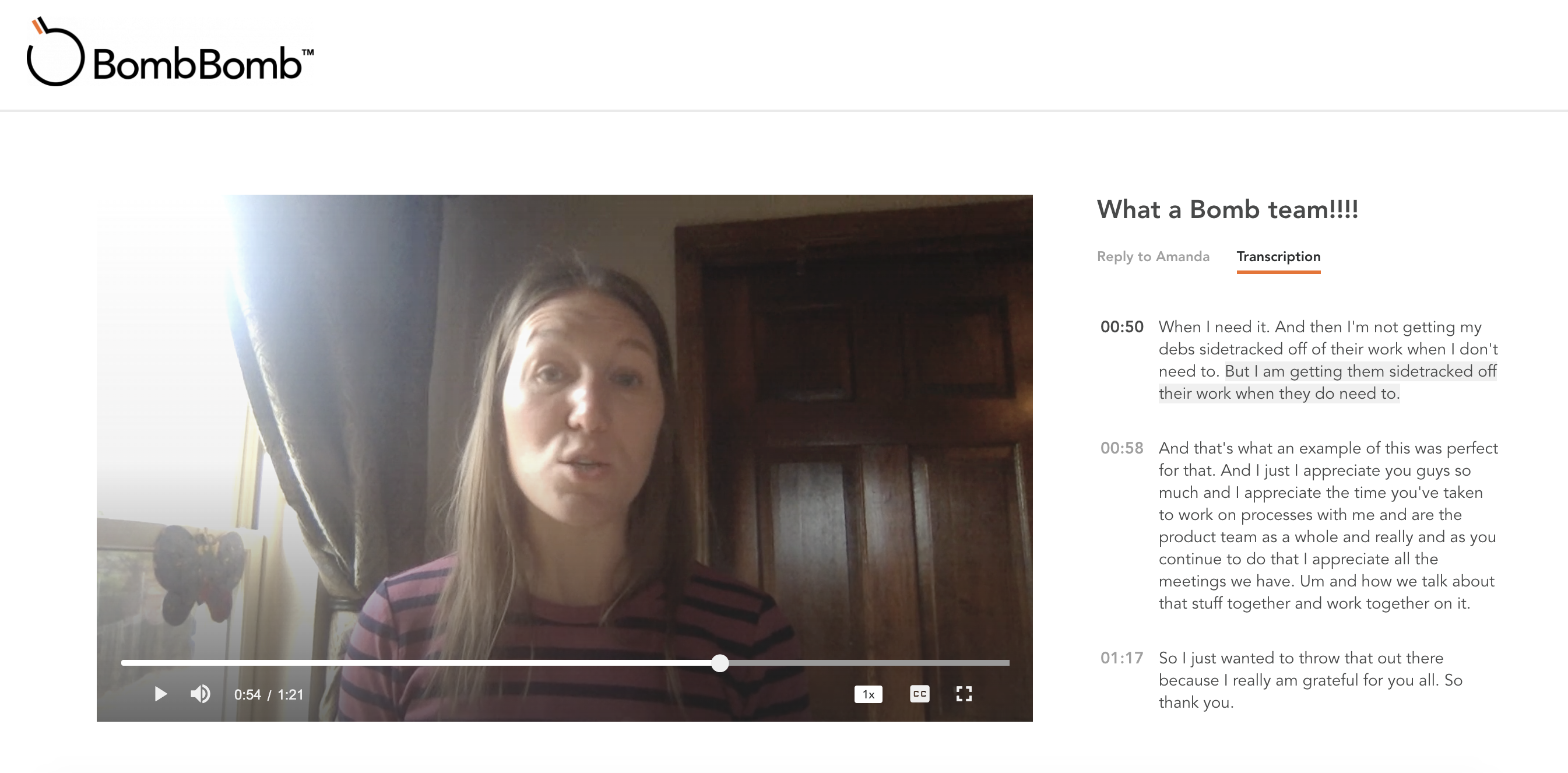 Not only will this function help pass compliance...your recipient will be able to read what you're saying if they're unable to listen.
We have had many customers ask about this feature, and we listened. So watch the video where I walk you through how to turn on Video Captions for your team (it's literally one button).
Note: BombBomb Video Captions will never default to the "On" setting for video recipients. Turning on captions gives your recipient the option to turn them on and off. This can be found in the bottom right hand corner of your video under the "cc" icon. Captions will only appear when the recipient plays the video. This will not generate on videos recorded prior to turning Captions on.

Enabling Captions (for a team subscription)
Use the BombBomb Google Chrome Extension or the BombBomb web application to log in to your BombBomb account. Your Dashboard will automatically open.

Click on the Team tab at the top of your BombBomb account. Then, click "Manage Team" from the left panel on your screen. After that, select "Team Settings."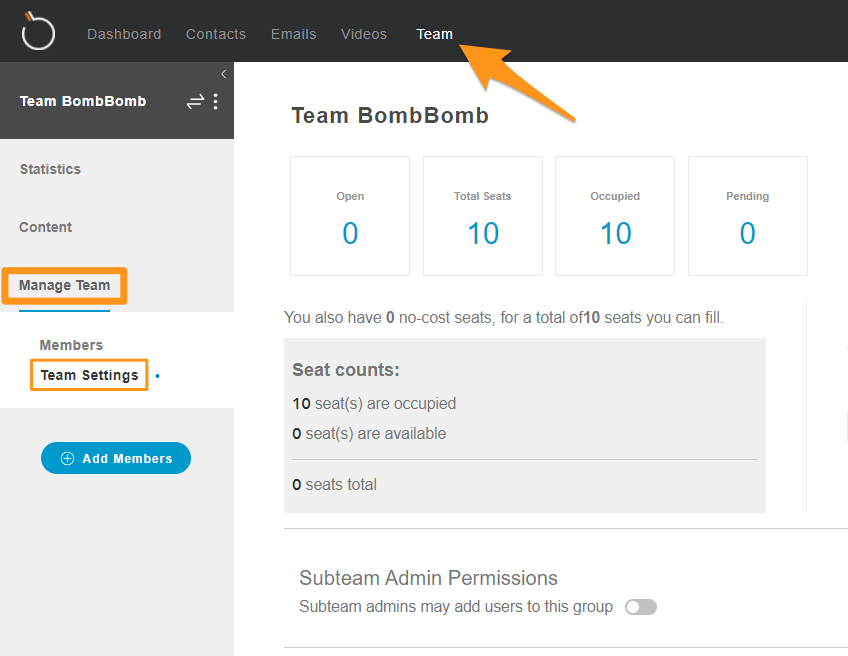 Then, scroll through the Team Settings to find the "Video Captions" setting and slide the button to turn on captions and video transcriptions for all team members.