As a member of a team account, you can access and use content that's been shared with you by other members of your team. This content includes emails, videos, and email templates. Here's an easy, step-by-step guide that covers where you can find shared content and how to begin using it.

If you'd like more information about sharing content with your team, read here.

Jump to:
Accessing and Using a Shared Email
To start, navigate to your Emails tab.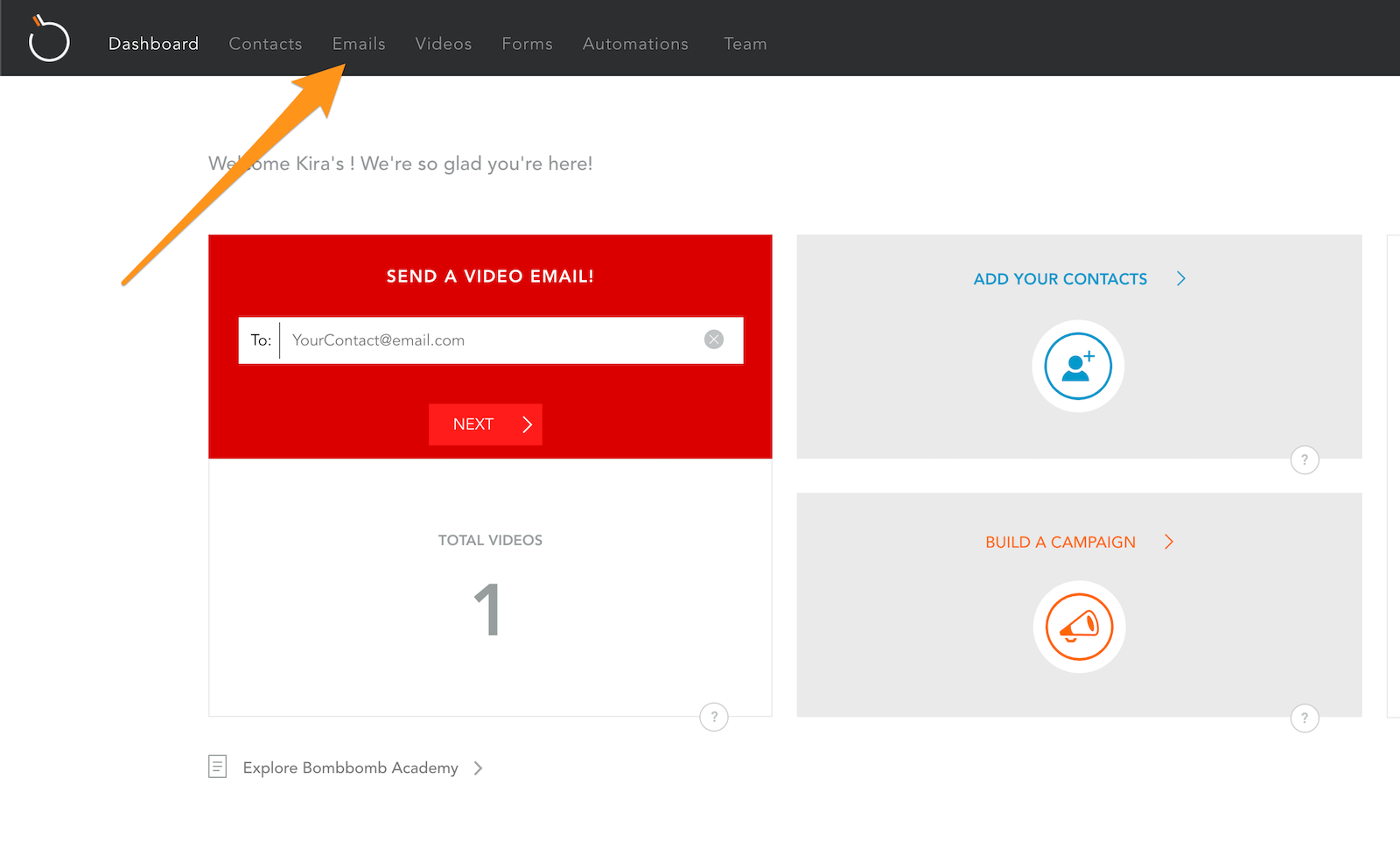 Once you've started a team, you'll notice on the left side of your screen that you have a label for your team. If you click into the label dedicated for your team, you'll be able to access all of the email content that has been specifically shared to you and your team members.

Click the Share button to open the email up in the Advanced Email Composer to edit and/or send the email.

Accessing and Using a Shared Video
To find a video that has been shared with the team, start by selecting the Videos tab.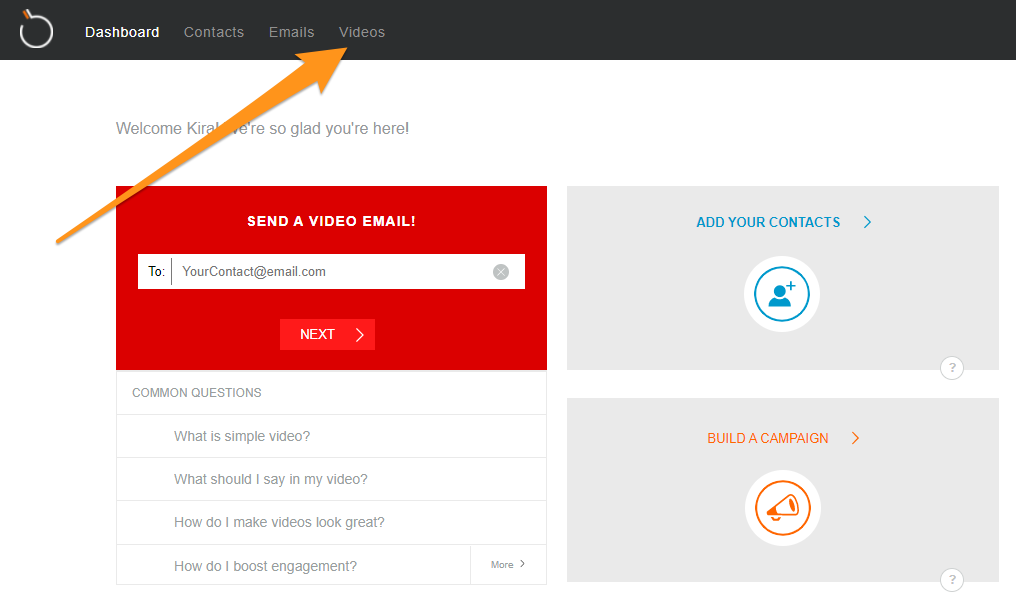 If a video has been shared with you and your team, you can find it by clicking your team label on the left side of your screen. This will display all videos that have been shared with the team.

To share the video or save it in your personal video library, click the Share button next to the video you are interested in working with.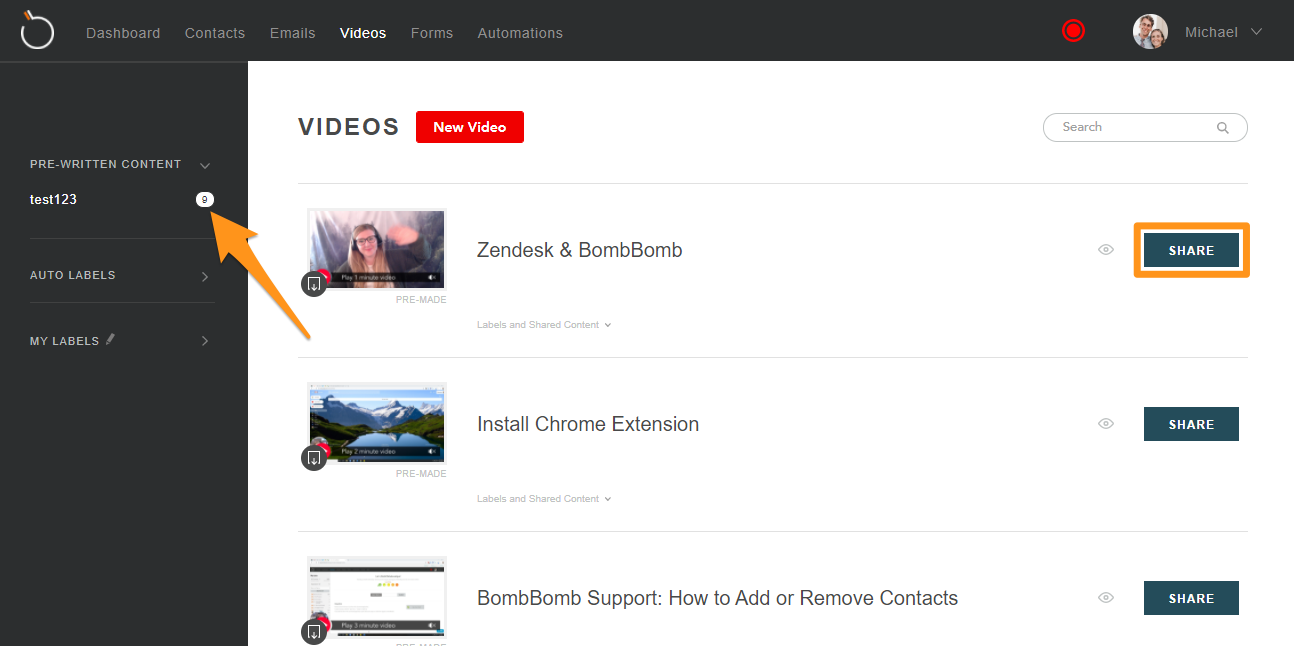 After clicking Share, the video will be copied to your personal library for individual tracking and usage. You'll also be presented with immediate sharing options and have the ability to retitle the video.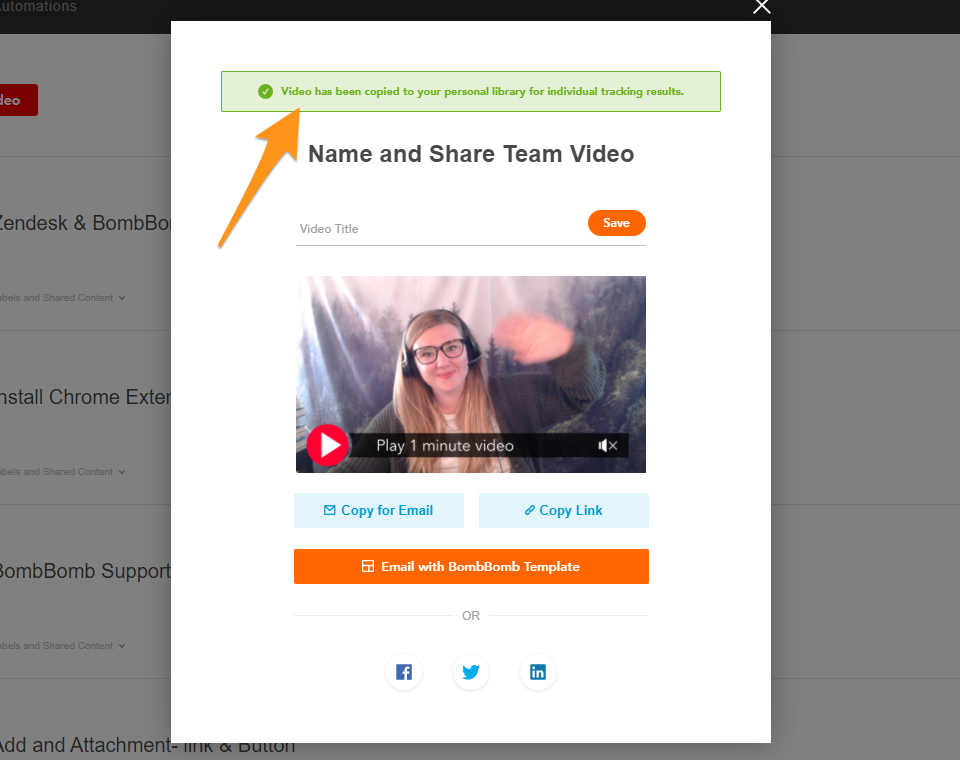 Using a Shared Template
After a template has been shared with the team, you can use it as your own template like you would any other template in the system. To access and use a shared template you will work through the following steps.
Step 1. Open the Advanced Email Composer
Step 2. Select Change Template (under the Design tab)
Step 3. Look for and select the team folder found under the template categories on the right side of the screen
Step 4. Select Choose on the template you'd like to use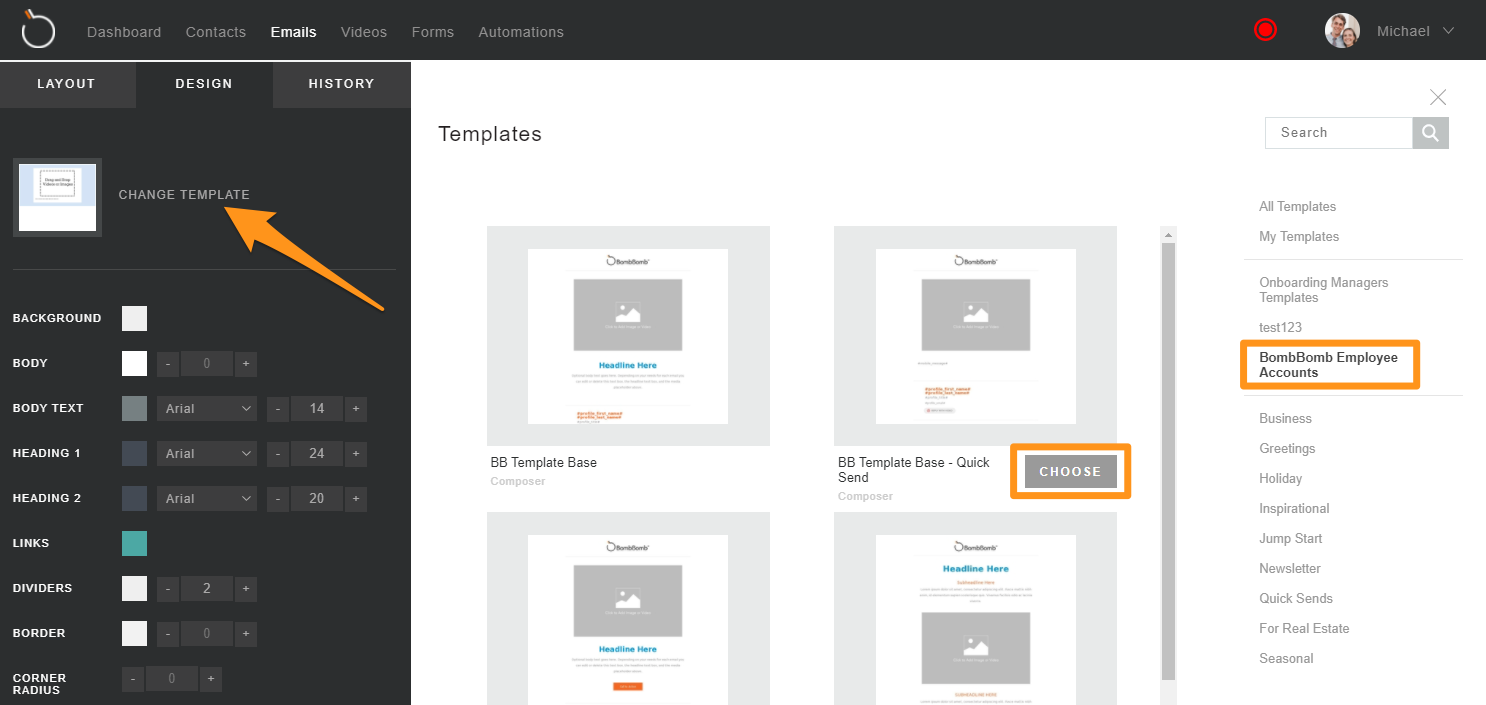 Selecting Choose will apply the template to your email and you are free to make your own edits to the email as necessary. Don't worry, making changes to an email after applying a team-shared template will not edit the template – it will only make changes to the particular email you are composing.