Want the option of sending video emails from your BombBomb account as fast as possible without having to construct an email from scratch?
BombBomb's Quick Sender lets you choose from generic and customized templates to send visually appealing video emails quickly. No one will ever know it only took you a minute to send.

Watch the video below to learn how to do this, or jump to:

If you prefer to read, there are step-by-step directions below!
Accessing the Quick Send:
The Quick Send email was designed to be accessible throughout your BombBomb account, so there are a few different ways you can access the tool.
See the following steps, which outline where you will find the Quick Send email in your account.
1. From your dashboard, click on the "Emails" tab.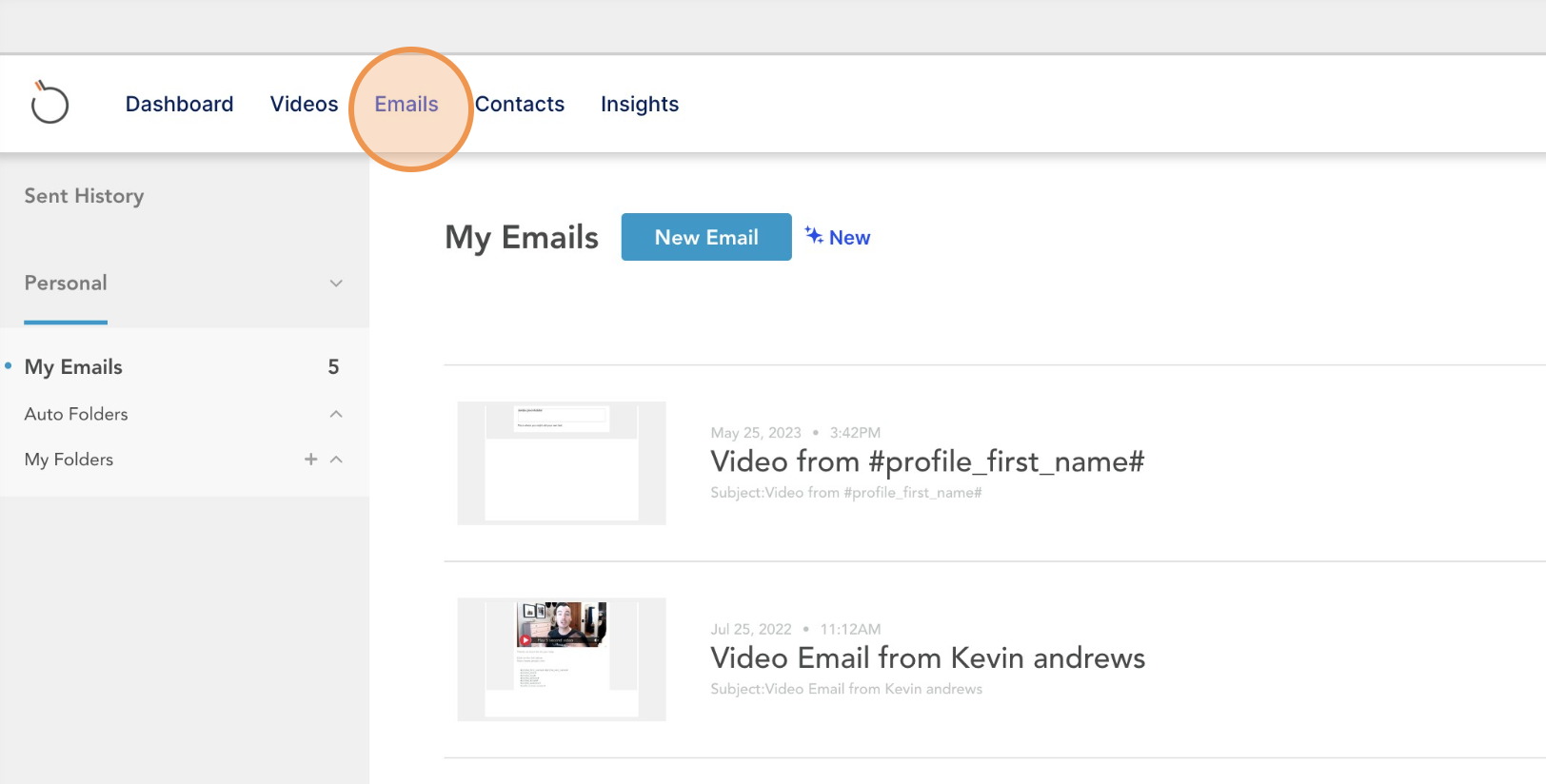 2. From the Emails tab, select the blue "New Email" button.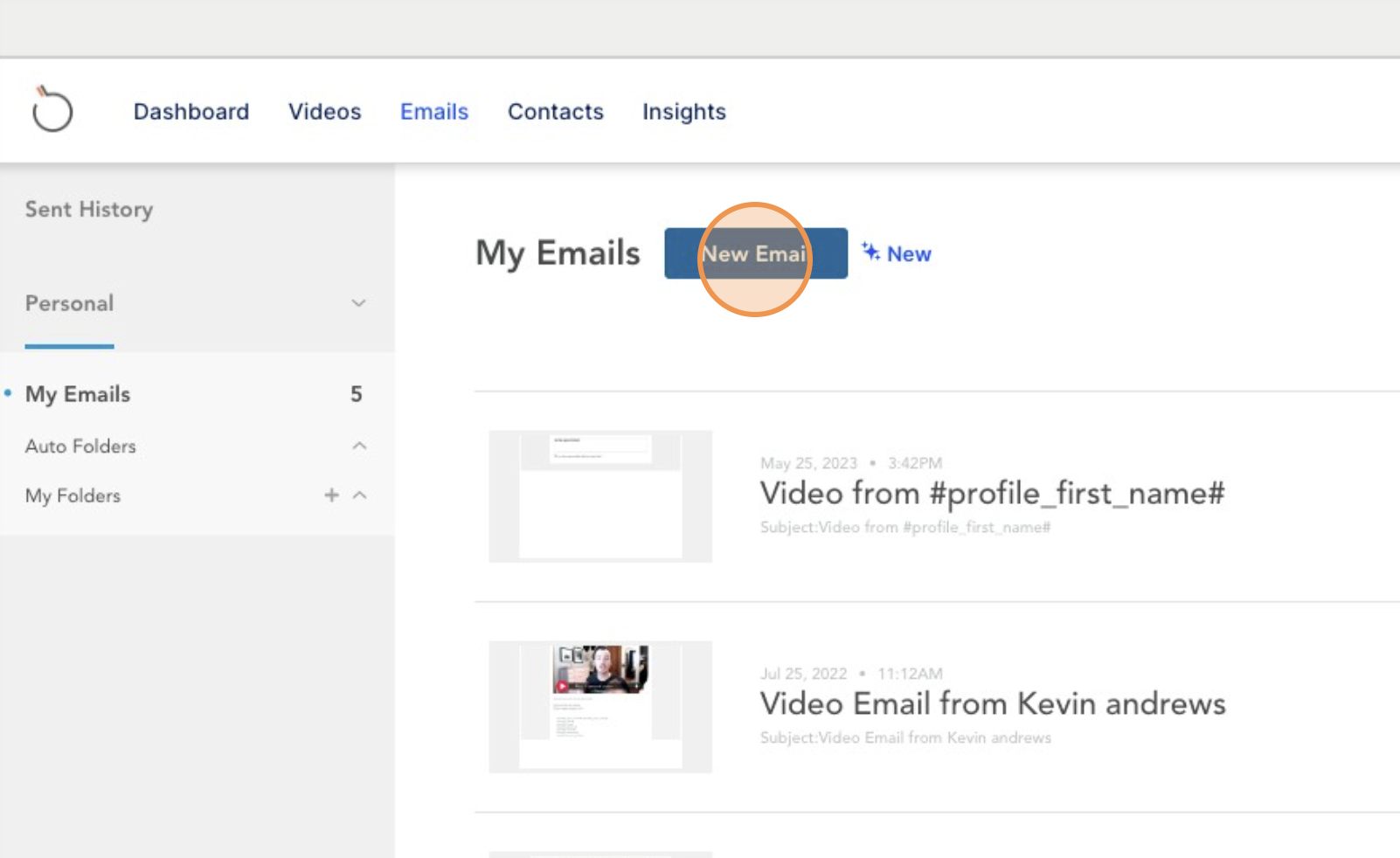 3. Choose the "Quick Send" option in the pop-up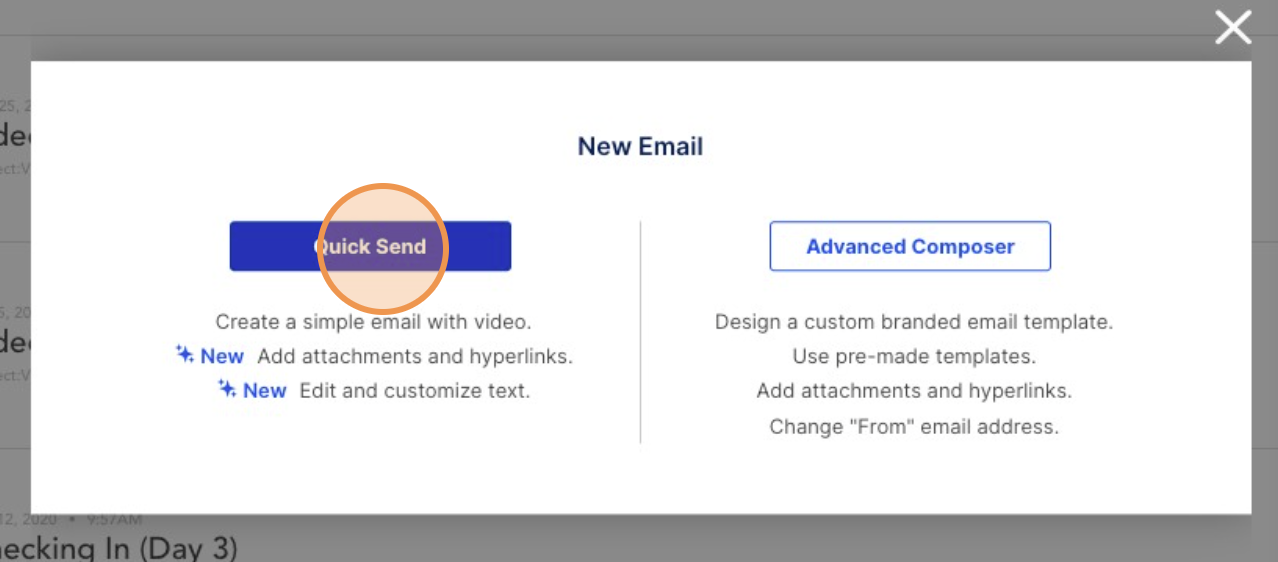 .
4. To access from the "Video Edit" page, you can select the "Template" button to open the Quick Send email.


(Note: Anytime you see this button in the software, you can use it to open the Quick Send feature.)
Using the Quick Send:
Once you've opened up the Quick Send tool (via one of the methods noted above), please use the following instructions to help select a template, add a video to your email, compose a brief message, and send it to your recipients.
To select a different email template, click on the Templates icon at the top right of your Quick Send. This will bring up a variety of pre-formatted templates to choose from. (Want to create your own Quick Send template? Read here how to build and save one.)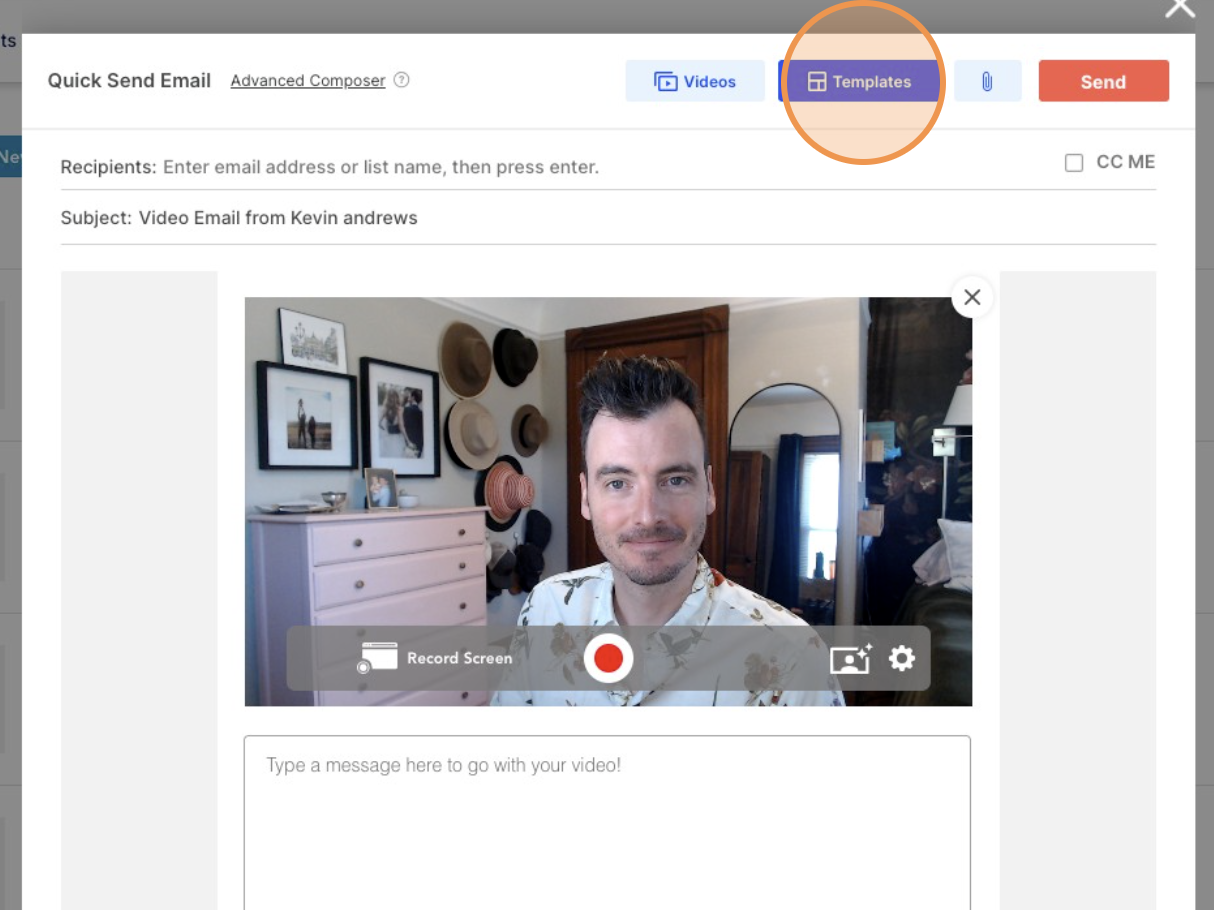 To insert a prerecorded video or upload a video into your email, click the "Video" icon on the top right of your screen. This will open a screen allowing you to select a video from your library or upload one from your computer.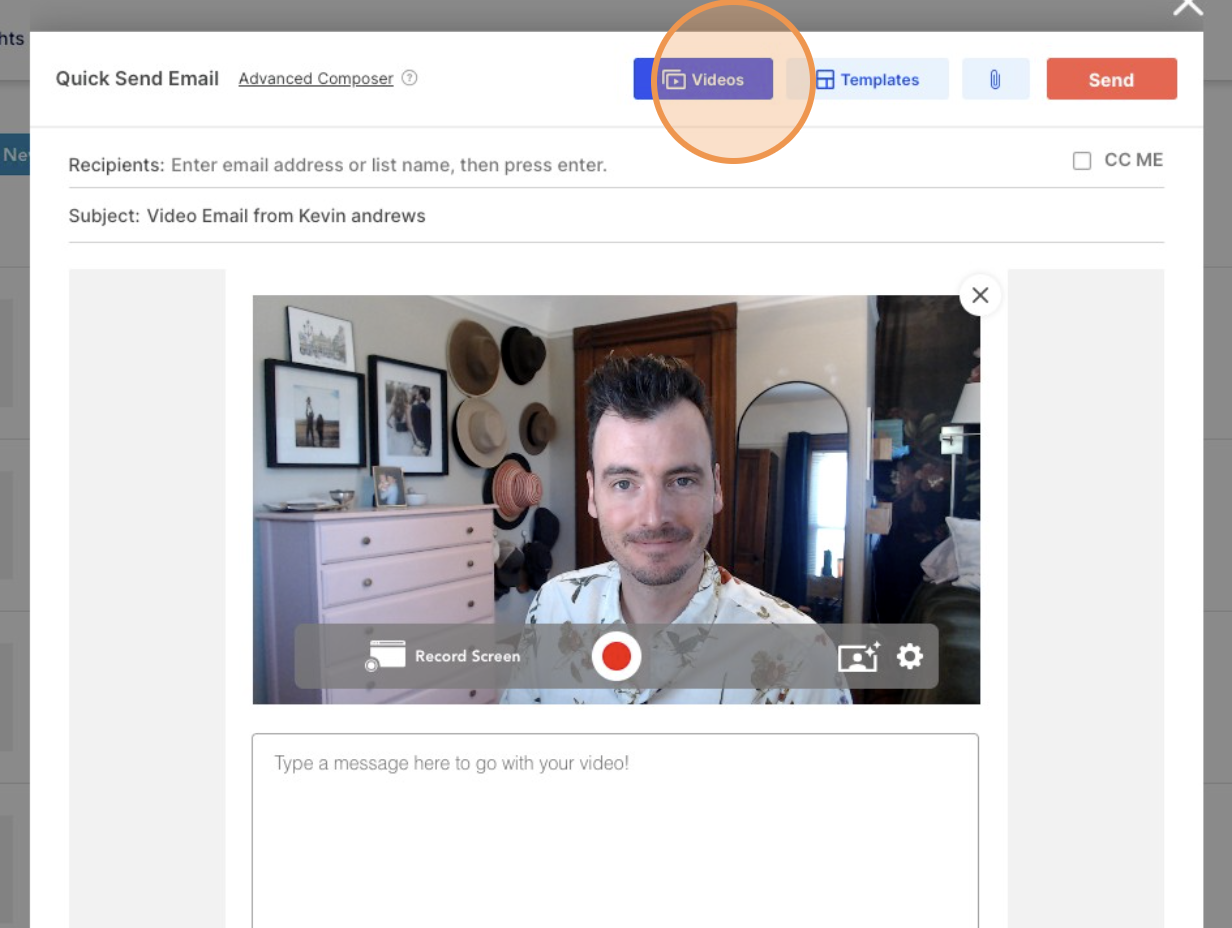 To record a new video, click the red record button. If you'd like to use our screen recorder, click the "Record Screen" icon on the bottom left of your recorder. You can also add a virtual background by selecting the virtual background icon in the bottom right of your video recorder. Lastly, you can manage your settings by clicking the "Gear" icon in the bottom right, which will allow you to change video size, camera selection, and microphone selection.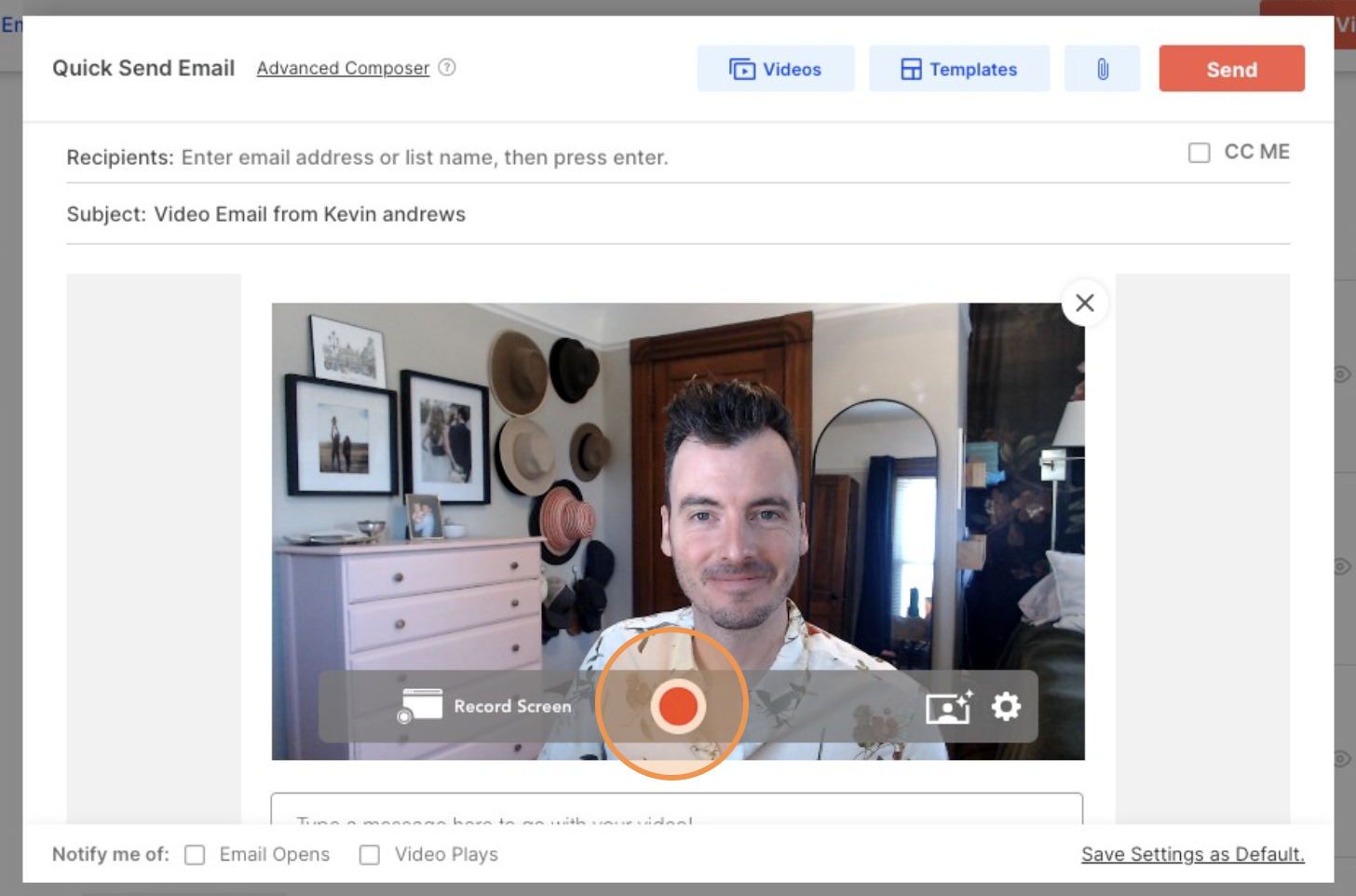 To add recipients, enter the email addresses you'd like in the "Recipients:" line. When manually adding email addresses, you can add up to 10 people. Make sure you hit enter after each email address that's entered to lock that email in place. (To send to more, use a contact list.) If you'd like to send to a list in your BombBomb account, begin typing the list name, which will auto-populate. If you'd like to remove a contact or list, click the X next to it.
Tip: Your recipients will be blind copied if you are sending to multiple contacts. That means your recipients will not see any other contacts who receive your email.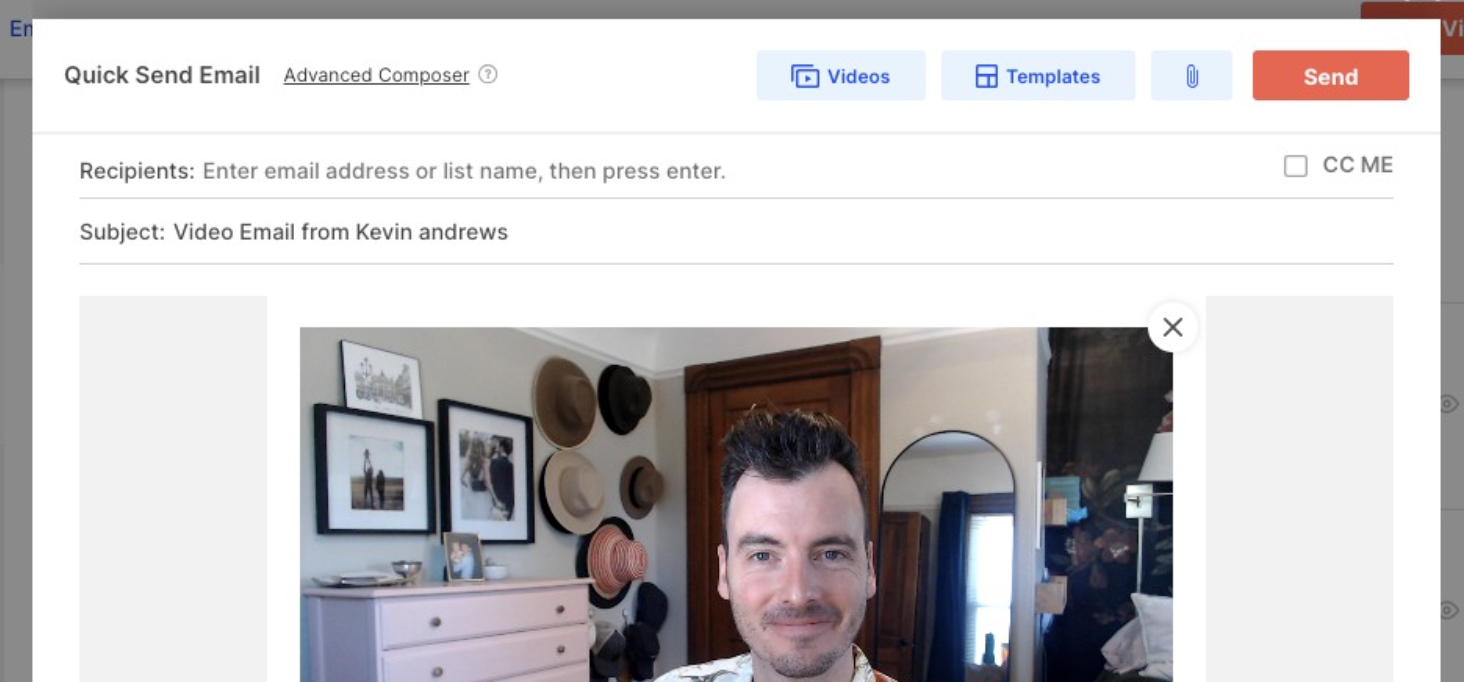 To add an attachment, click the blue button with the paperclip logo in the top right of the quick send. This will show you any files that you've already uploaded into BombBomb or give you the chance to browse your computer for a new file to attach.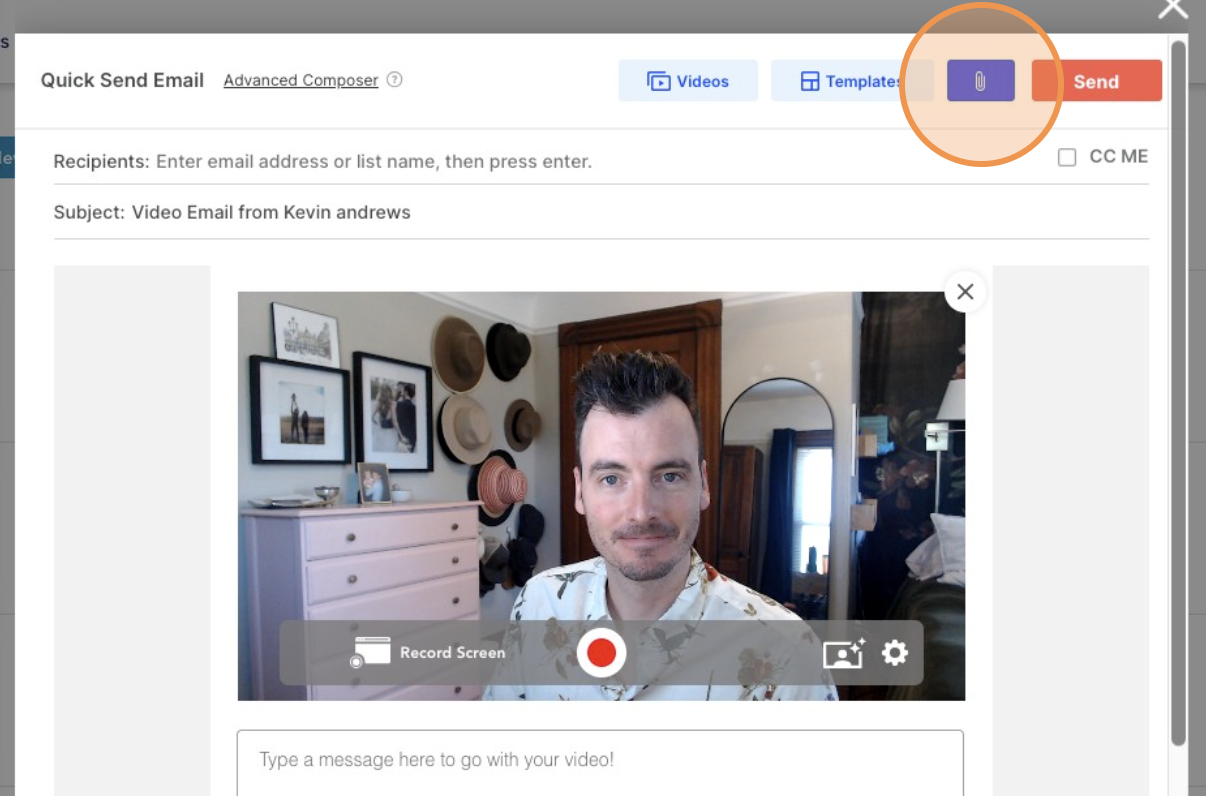 Make sure to add text in the box beneath your video. This will help ensure your email is delivered into email inboxes rather than spam folders. You can use it to provide your recipients with additional information, calls to action, helpful links, etc. Use the rich text editor to help you highlight specific areas of text, format for ease of read, or add any links needed.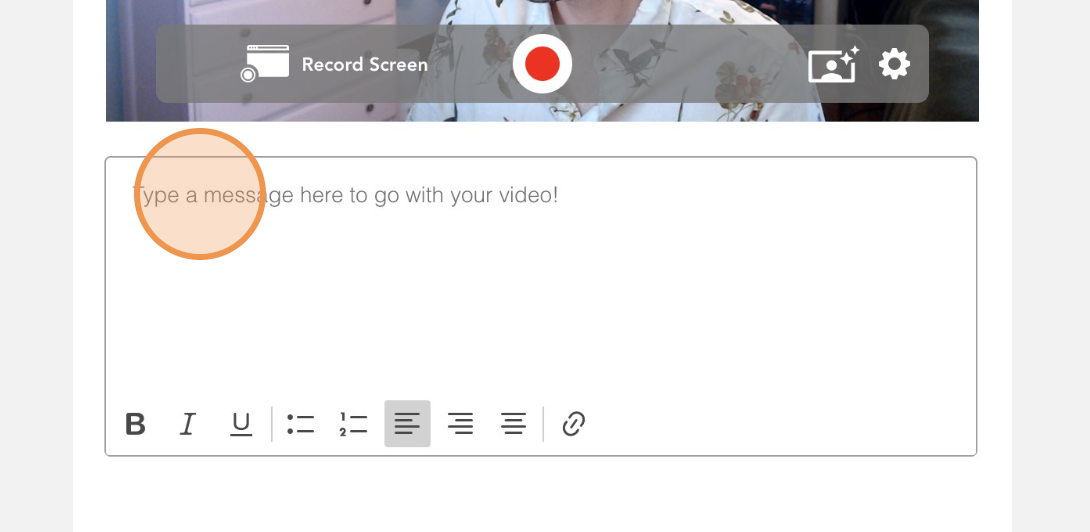 To manage your notifications, you'll see checkboxes at the bottom left of your Quick Send. You can choose to be notified of email opens and/or video plays. Once you've clicked these, click the "Save Settings as Default" button in the bottom right of your Quick Send.

When you're finished with your email, click the "Send" button in the upper right corner. You're all done!