Need to send a video message but want to ensure the content is only available to your intended recipient? No problem! Now you can add password protection to any video to prevent unauthorized access to your messages. Password protection adds an additional layer of security, allowing you to share information with your recipients without worrying about any unintended views.
Keep reading below to learn how.
Step 1: Head to your videos tab.


Step 2: Click on the "Edit video/pencil icon" next to the video that you want to add the password to.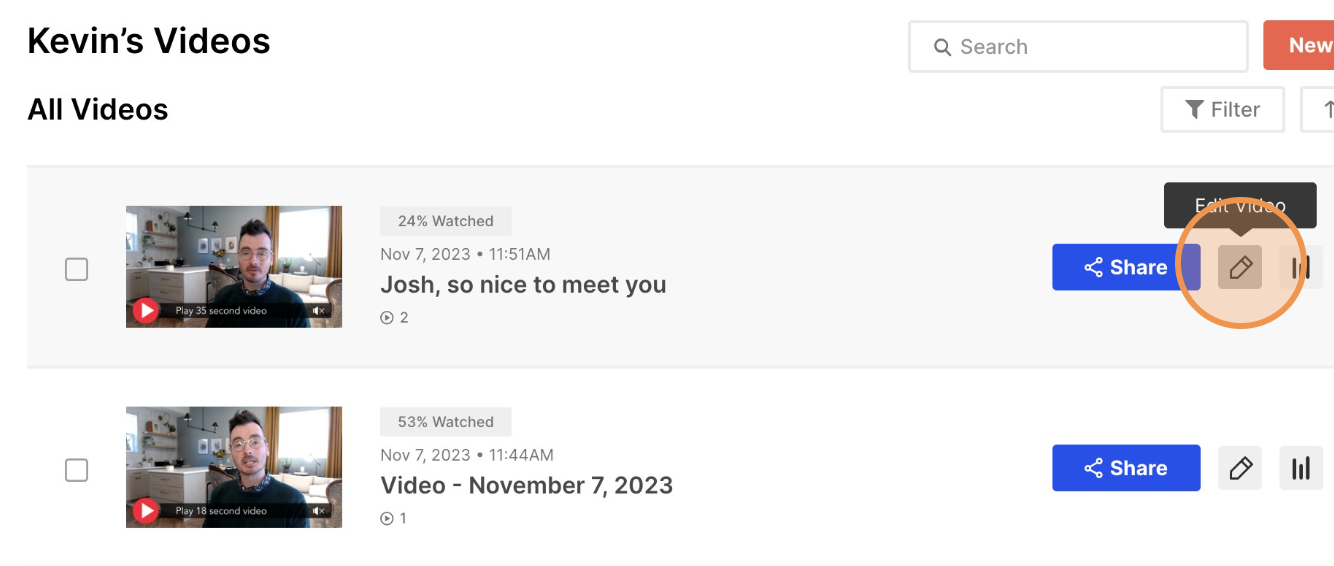 Step 3: Scroll down to "Video Security" and expand the section by clicking the down arrow.

Step 4: Select "Link & Email" to allow anyone with the video link to view your message, "Lock Video" to make your video accessible only to you, or "Password Protection" to ensure the video is only visible to people with the password you create.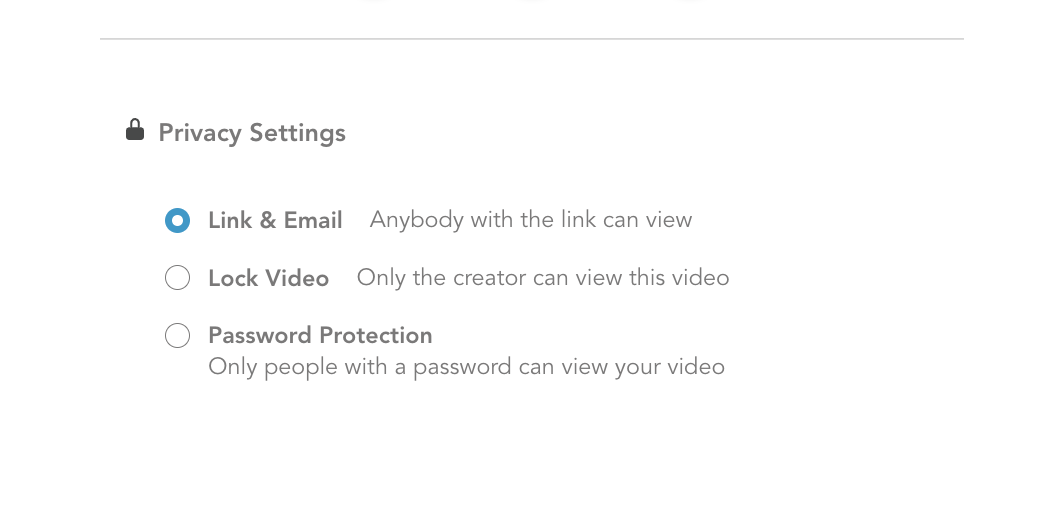 Step 5: If you want to add a password then select "Password Protection," enter the password you want to use for the selected video, and click "Update."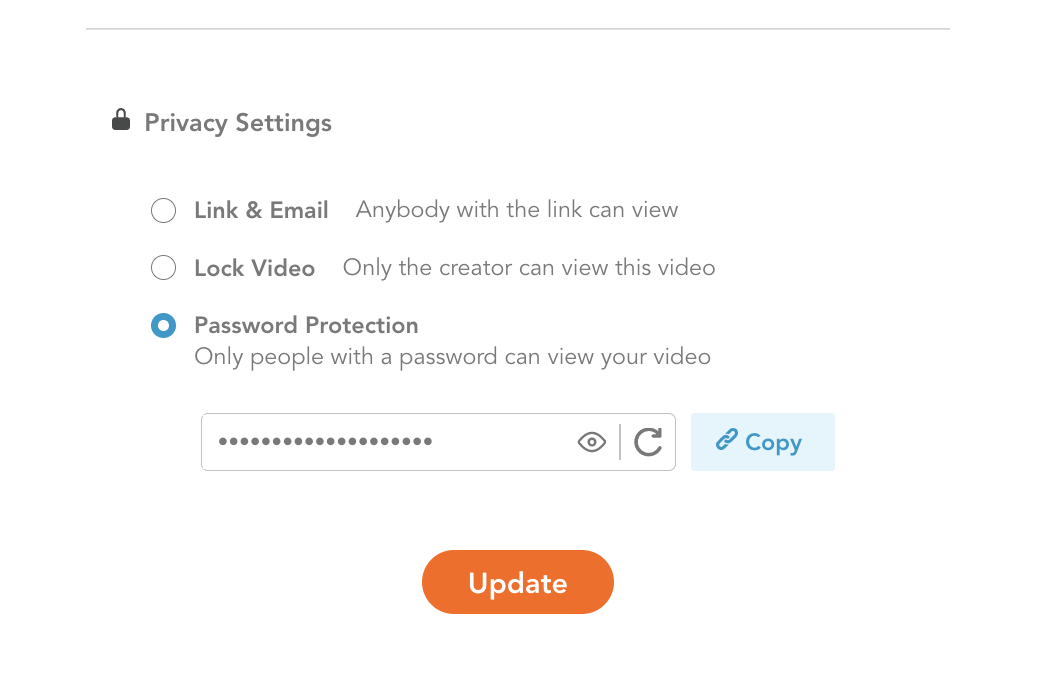 * Pro Tip: Don't send the password in the same email as the video.  You want to make sure that the password is separate from the video in case they accidentally forward that email to someone or send that video to someone who shouldn't have access.