Your organic video background may not always fit the narrative of the message you're trying to convey. With the BombBomb virtual backgrounds & blur feature, you can record videos without worrying about what's happening behind you.
Below are some of the best virtual backgrounds best practices that'll help you minimize noise, maintain privacy, and enhance the personalization of your videos.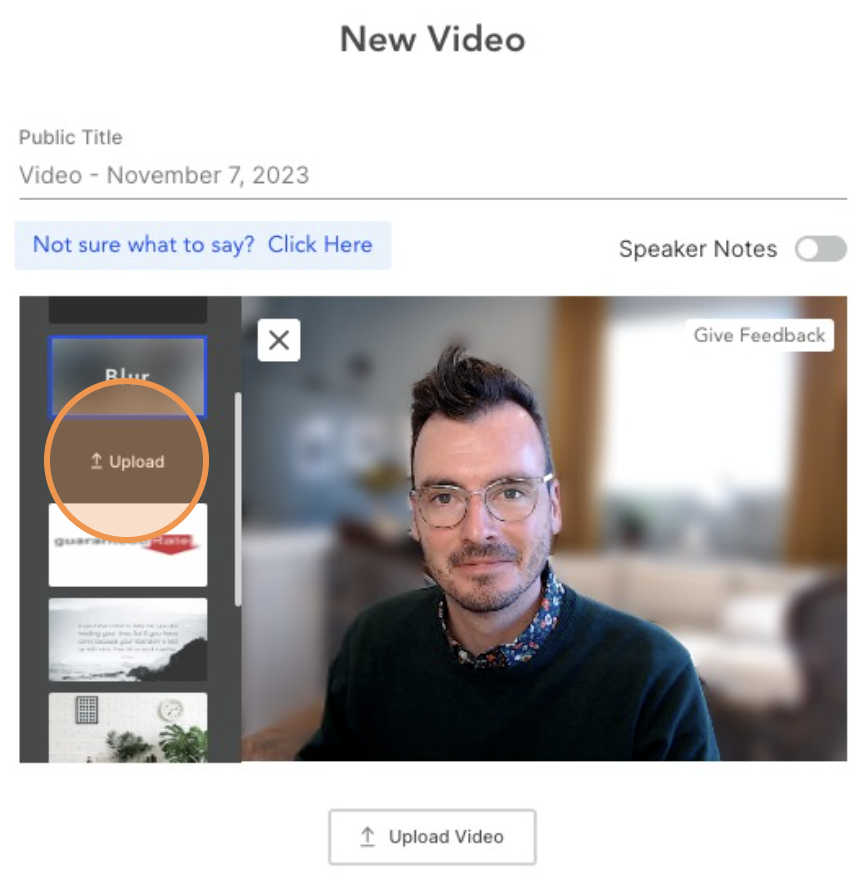 Use a virtual background when...
Your natural surroundings prevent you from recording. 
The authentic version of you will almost always help you create a more genuine connection with your recipients. But, if you can't or won't record yourself with your natural background, and you want to send a video, use BombBomb virtual backgrounds rather than not sending a video at all.
Your background is distracting.
If you're recording from a busy location that might distract your recipient, using a virtual background can help them focus on the value of your message rather than on what's going on behind you. 
You want to maintain privacy.
You may not want your recipients to have access to your personal life, like your home or family. Using a virtual background can help you maintain your privacy in this situation.
Remember to... 
Avoid using hand gestures.
Nonverbal communication is powerful. But when using a virtual background, express yourself with an inviting posture, emotional expression, and warmth rather than your hands. This will help prevent the background from being choppy or blurry.
Keep your natural background as simple as possible.
When you're recording using BombBomb virtual backgrounds, the area behind you should be as plain as possible. Consider sitting in front of a blank or solid color wall for best results. 
* Pro Tip: Personalize your message.  Grab attention and personalize your message by including something personal to your recipient (like their company or brand logo) in your virtual background.