Communicating face to face is an incredible way to build relationships. But you can take that communication even further with the BombBomb Reply With Video feature!
Reply With Video lets people respond to your message with their own video when you share through "Copy Link" or "Copy for Email." All they need is a BombBomb account.
And not only do you get an email notification letting you know who's replying with videos, but you can see which video they're replying to with time stamps — organized neatly for future uses like testimonials, faster communication with groups of people, and re-sharing.
Want to learn more? Check out the step-by-step instructions below.
To turn on Reply With Video:
Step 1: Hover over your name in the upper right corner of your BombBomb account and select "Video Page."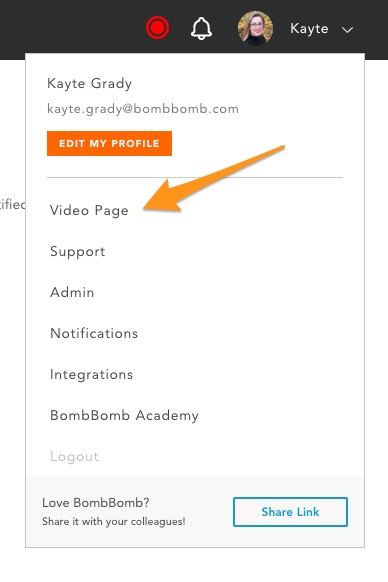 Step 2: Scroll down until you see Re/Actions in the left panel and toggle this on.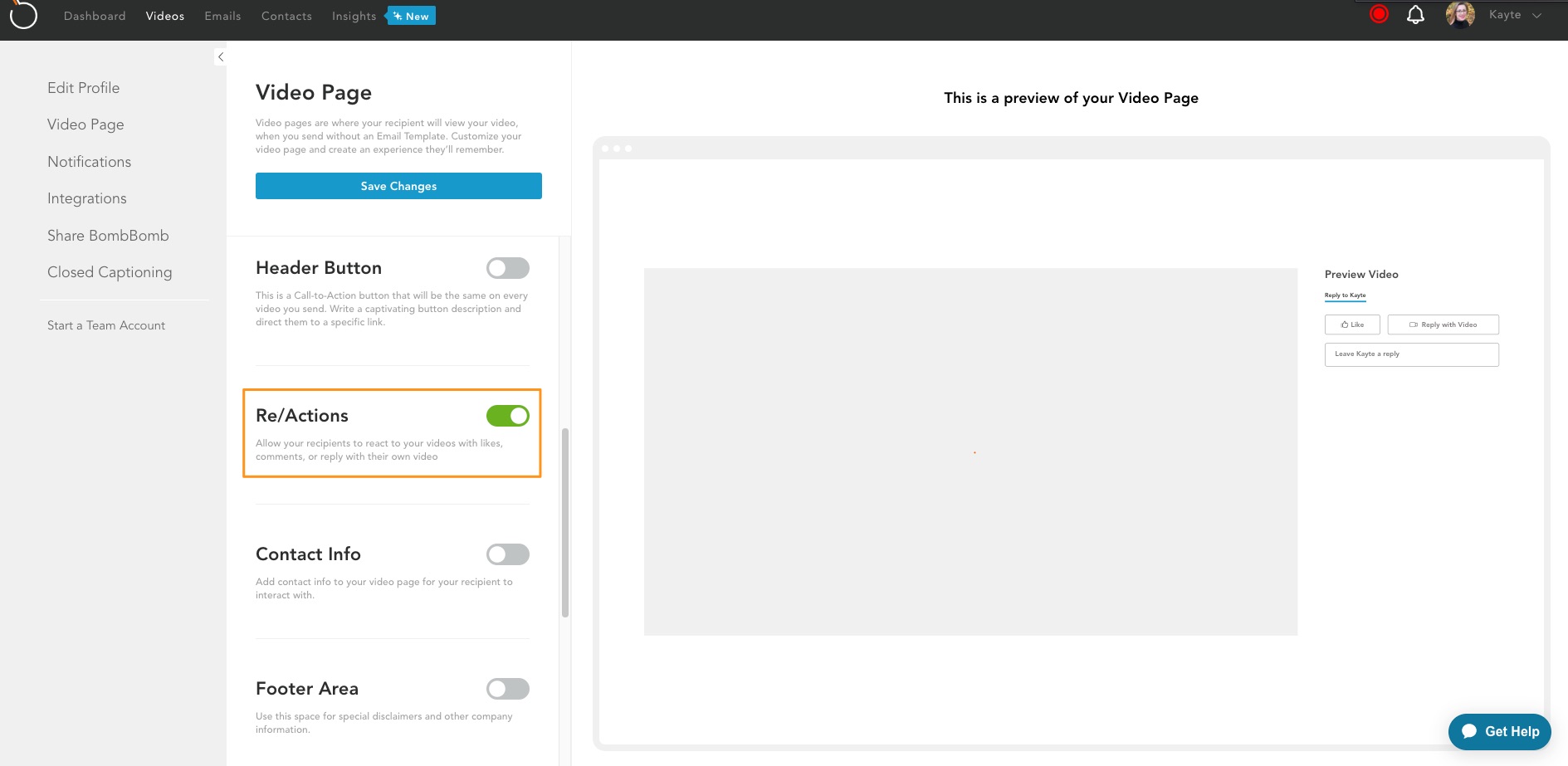 To Receive Reply With Video Email Notifications:
Step 1: Hover over your name in the upper right corner of your BombBomb account and select "Notifications."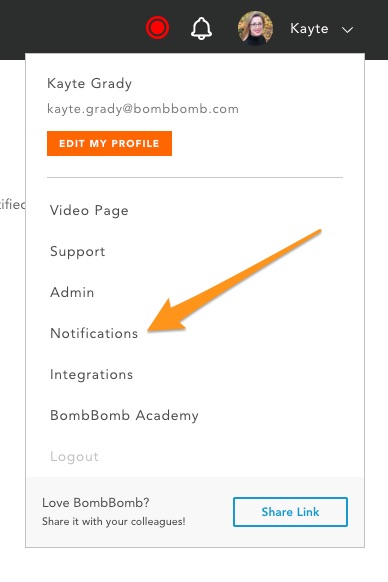 Step 2: Toggle on "Reply with Video Notification" to receive email notification when a reply with video is sent.

To See if Someone Replied With Video:
Once the Reply With Video Notification is turned on, you will receive an email notification when a reply is sent.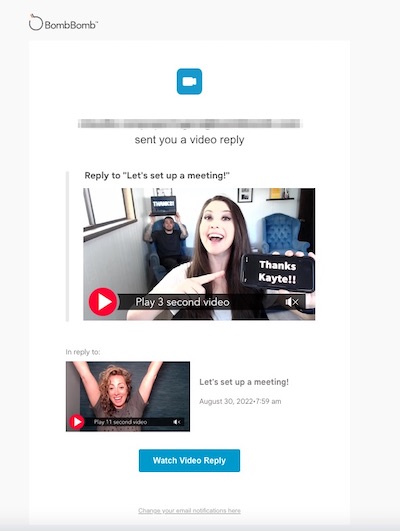 You'll also have access to your video replies in your individual video Engagement Activity.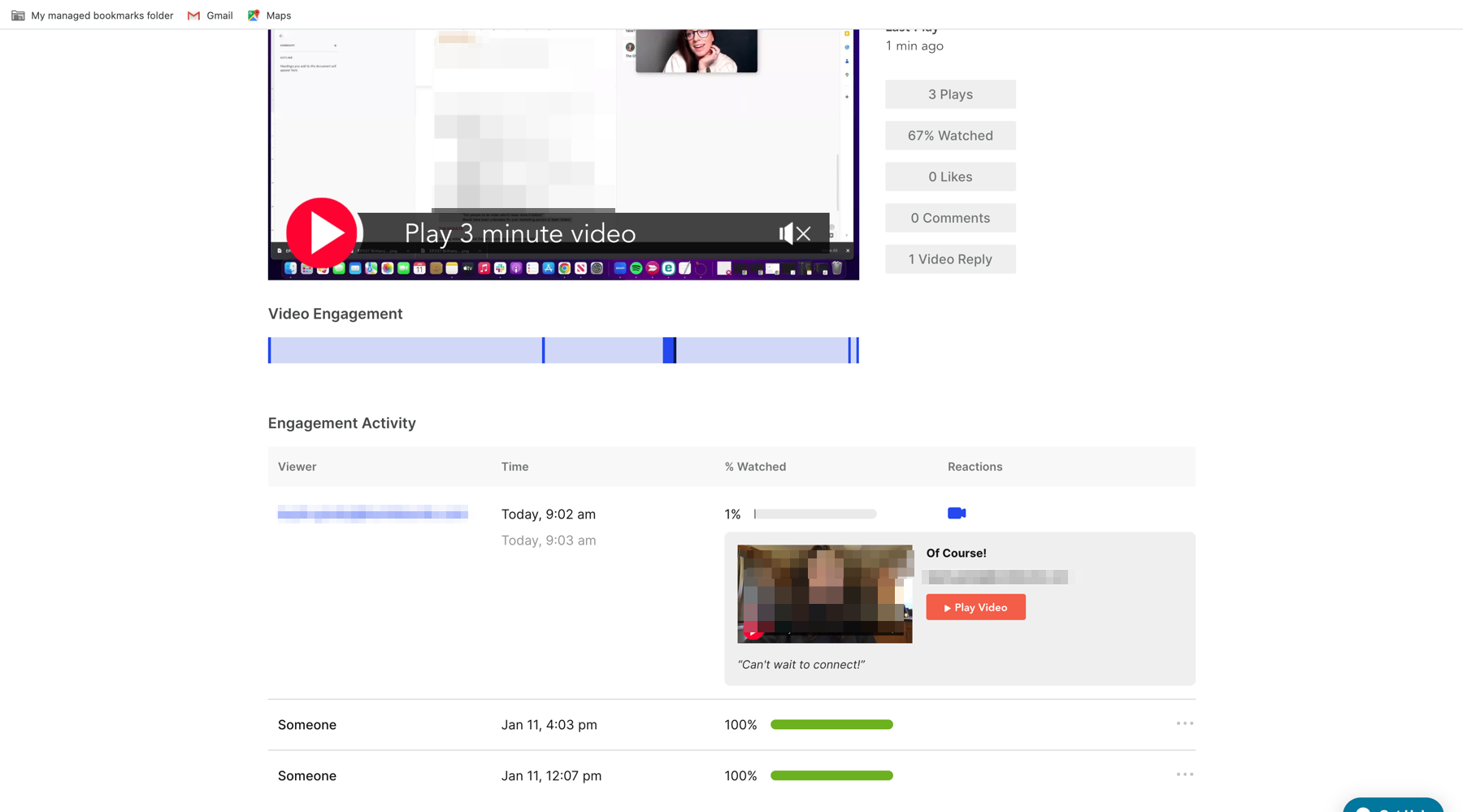 To view video replies in your Tracking feed, hover over the BombBomb icon at the top right of your screen and click "Tracking." From here, you can also filter your results to view only your video replies.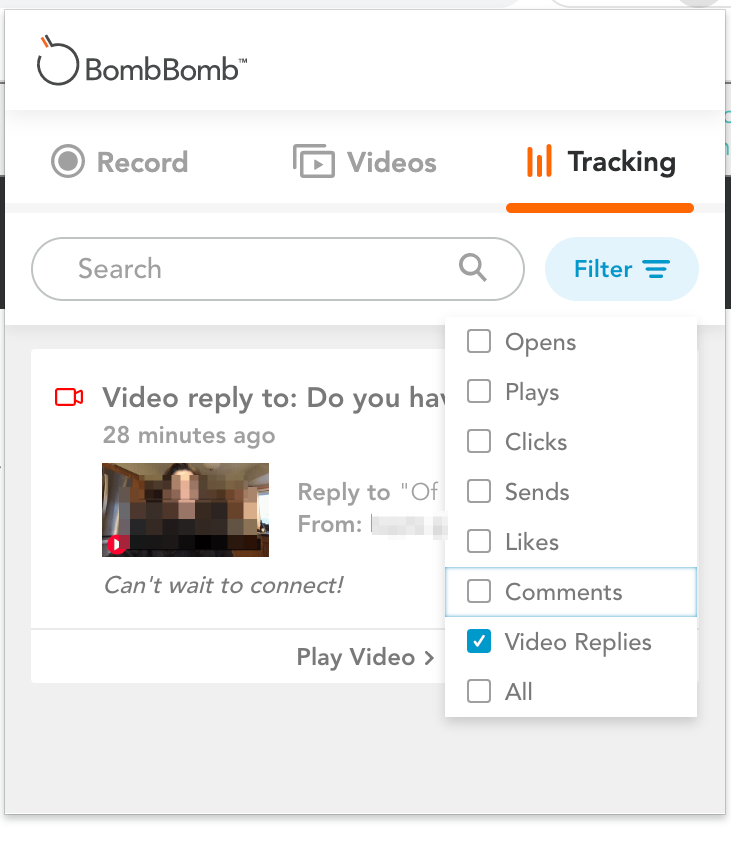 Note: Once your recipient has signed in to their BombBomb account, they will be able to seamlessly use the Reply With Video feature without having to take any additional steps!
To learn more about Re/Actions, check out this article!