You created a fantastic video, and you're ready to send it ... Except you spent four seconds fumbling over the pronunciation of your recipient's name — preventing you from hitting the "send" button. But now, instead of re-recording it, you can trim the beginning and end of your videos with the BombBomb trimming feature for Plus and Teams subscriptions.
Ready to learn more? Watch the video or check out the step-by-step instructions below! 
From your Dashboard, click the "Videos" tab at the top of your screen.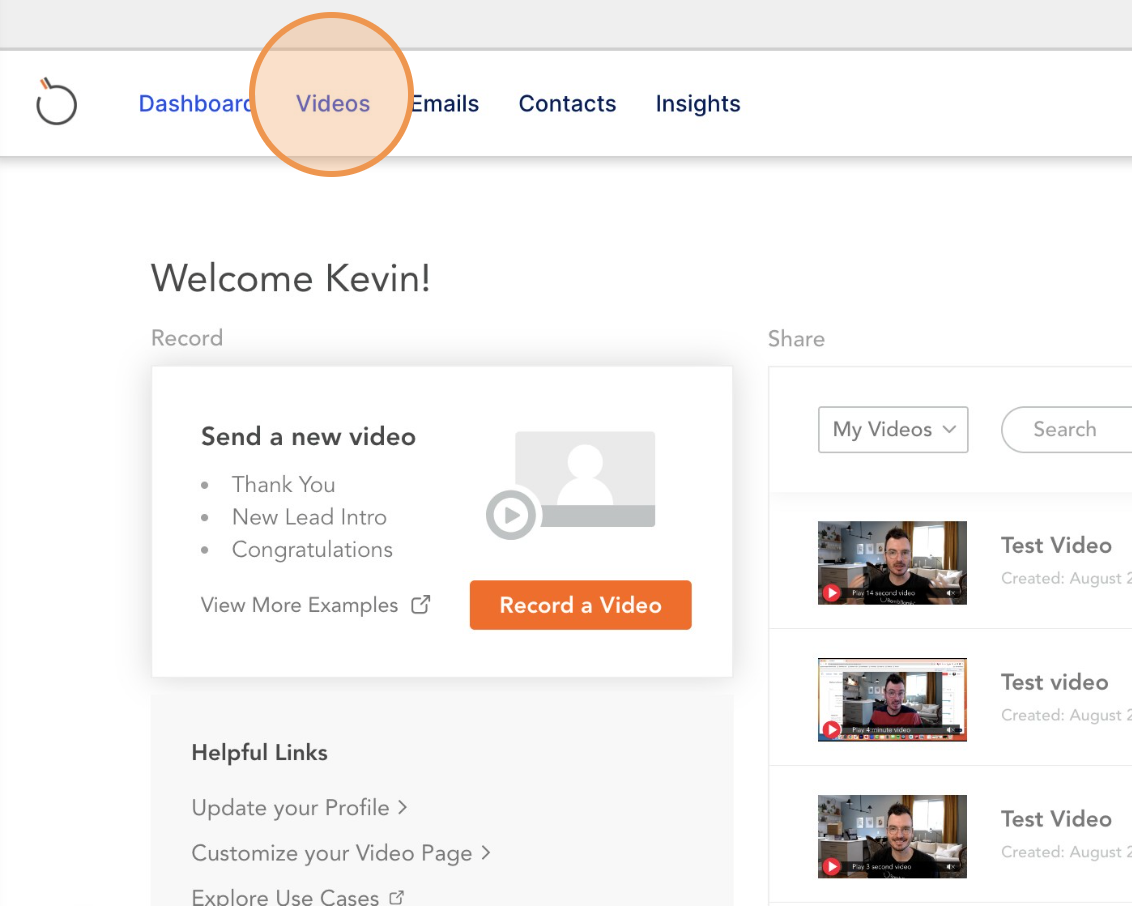 From your videos tab, click the "Edit/pencil icon" next to the video you want to trim. 
From the Edit Video menu, select Trimming and click the blue "Start Trimming" button.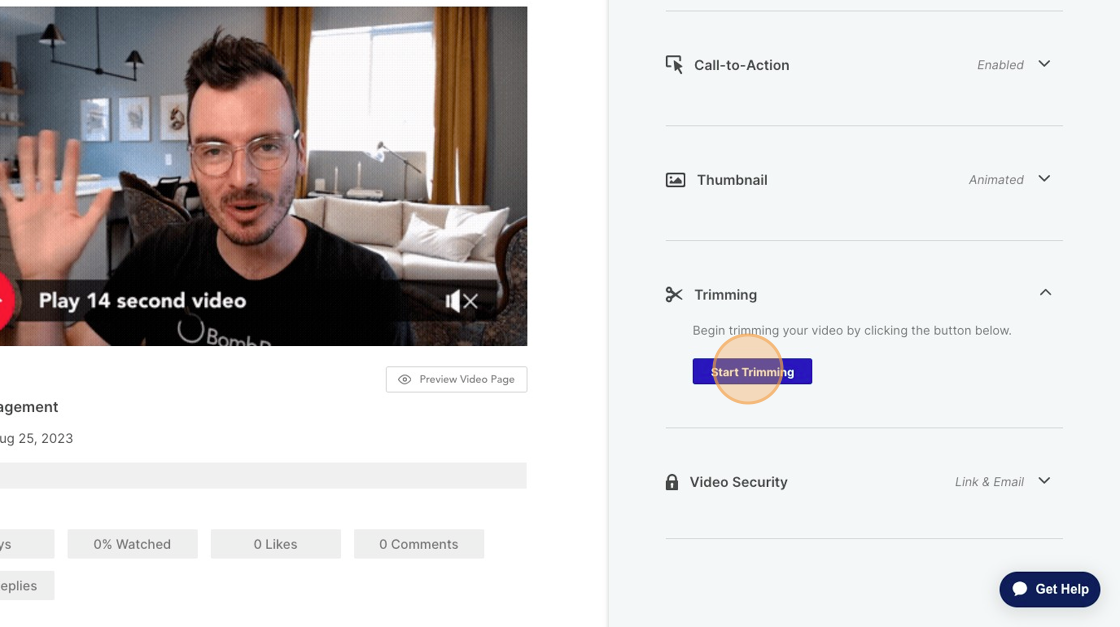 The trimming screen will open; from here, drag the blue handles, click "Trim to Play Head" to trim to the play head circle, or enter desired start and end times to trim your video. Then, click "Save."
After you save your video edits, you have two options. You can choose to keep the same video title and delete your original video, or you can create a new title and keep the original video.  Then, click "Save." You're all set!